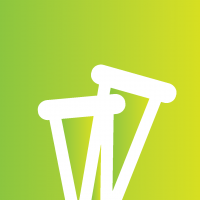 Please note this study is no longer recruiting participants
Dr. Bonita Sawatzky and Megan MacGillivray conducted a study to determine the differences in crutch gait between the SideStixä crutch and a traditional crutch.
Although forearm crutches are helpful, many people experience overuse injuries as a result of using the forearm crutch. Injuries to the wrists, elbows and shoulders are commonly experienced with long-term use of the forearm crutch. This research project examined differences between the traditional forearm crutch and a newly developed SideStixä crutch. The SideStixä crutch has been developed with a spring-like device and rotating footpads.
If you would like more information about this project, please call the project coordinator, Megan at 604.675.8856 or
Email: megank84@interchange.ubc.ca or Dr. Bonita Sawatzky bonitas@interchange.ubc.ca
Principal Investigator: Dr. Bonita Sawatzky