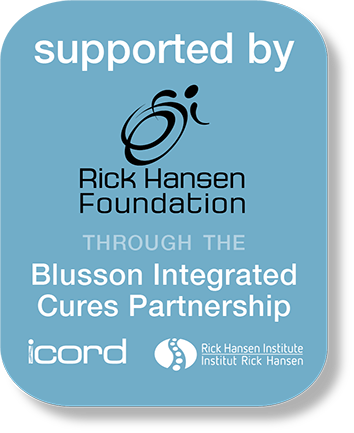 Advancing research and improving the kind and quality of care available are key ingredients in improving outcomes and health of people living with spinal cord injury. Both are essential for strengthening individuals, families, caregivers and communities, for reducing the high cost of SCI to society as a whole, and for achieving scientific breakthroughs that hold the promise of better lives.
The Blusson Integrated Cures Partnership (BICP), a collaboration between ICORD and Praxis Spinal Cord Institute, was established to do just this. In April 2013, the Rick Hansen Foundation (RHF), a leader in accessibility and awareness, committed $20 million over ten years to support researchers and clinicians at the Blusson Spinal Cord Centre (BSCC) to accelerate preclinical and clinical research in SCI. This funding is aimed at strengthening the partnership between Praxis and ICORD, and leveraging their existing strengths for greater impact. The purpose of the BICP partnership is threefold, namely:
to become the world's leading partnership in innovative and collaborative preclinical and clinical research to accelerate the discovery of SCI cures;
to develop and promote an International Clinical Trial and Research Network that will enable international collaboration in promising clinical trials and research efforts; and
to inform and empower people with SCI so that they can become champions and active participants in creating a world without paralysis after SCI.
BICP Areas of Focus
---
Translational Research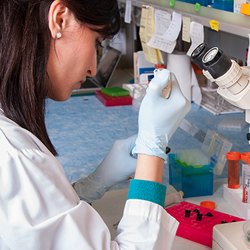 Translational Research is research that makes its way from the laboratory to the clinic. In this area ICORD is leading the SCI Translational Research Platform, which is a program designed to identify treatments at the preclinical stage that have the best chances of succeeding in human clinical trials. This may mean discovering a new therapy or validating an existing treatment for application in SCI. Another program is Canada's first international SCI biobank, which will store tissue samples, blood samples, and spinal cord fluid. Using the biobank, researchers hope to identify the different biological mechanisms at work in different types of injuries, which could guide clinicians to use the best treatment for the circumstance. For example, an appropriate therapy for a bruised spinal cord may not be correct for a dislocated spinal column.
These efforts are to ensure that the science being done in the lab has the best chance to benefit the doctors and patients working to optimize outcomes.
---
Best and Brightest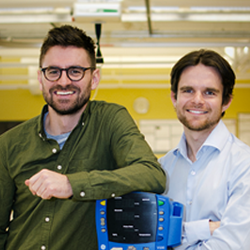 The BICP operates with the knowledge that people are one of the most valuable resources in discovering effective treatments for SCI. The Best and Brightest is a strategy to support the development of talent and novel ideas in SCI research. The resources from this strategy are used to recruit new faculty, provide seed grants for creative research projects, and give awards for travel and research, with a focus on students and early-career investigators. The Best and Brightest strategy also supports ICORD's Annual Research Meeting and Trainee Symposium, both of which bring international investigators from a wide variety of disciplines to Vancouver to discuss and work together on SCI research.
This strategy gives promising researchers the ability to work within a lively and supportive environment designed to bring out the best of their talents while they focus on a common goal.
---
Informatics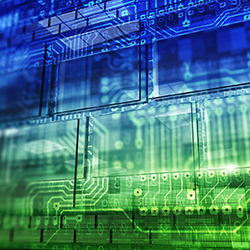 Informatics is the science of the interaction between humans and information. Praxis uses informatics to compile a robust source of data on individuals with SCI, providing data infrastructure for clinical trials and the potential to validate best practices. Such datasets become increasingly useful as more patients are included, as researchers can monitor the progress of patients from the emergency room back into the community. To date, Praxis has developed two information resources: the Global Research Platform (GRP) and CliniQuick, a tablet-based system for clinical data collection. The BICP provides support to SCI researchers, including the use of these tools, which have been of particular benefit for ICORD investigators.
---
Network Development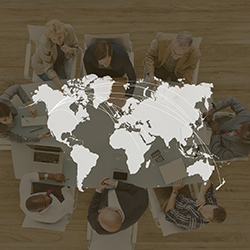 Network development enables both Praxis and ICORD to extend their reach beyond Western Canada and to incorporate global knowledge into their work. Conferences are important opportunities for members of the research and stakeholder community to come together to learn, share and generate new ideas, establish relationships, and build a foundation for future collaborations. In pursuit of these goals, the two organizations host, sponsor, and actively participate in conferences worldwide with the support of the BICP. Praxis hosted Praxis 2016 in Vancouver from April 25 to 27 – a landmark international conference to develop practical solutions for overcoming challenges to translating research into improved outcomes for individuals living with SCI.
---
Consumer Engagement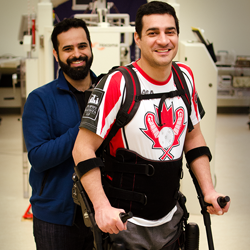 From identifying priorities to participating in studies and validating findings, people with SCI and their friends, families, and caregivers are critical to ensuring that research moves forward. Consumer engagement in research is an emerging field that is developing rapidly with funders, research organizations, and health care providers recognizing that engaging consumers in their work improves outcomes.
In support of this need, Praxis is fostering partnerships and implementing activities to provide information and tools to SCI consumers that empower them to make informed decisions about their health, improve research outcomes, and reduce the severity of SCI secondary health complications. One initiative in development is the Go-To Resource (GTR) – an evidence-based resource, providing up-to-date information about treatments to consumers. The Spinal Cord Injury Research Evidence (SCIRE) team is developing content for the GTR. The SCIRE team adopted a participatory research method, which involved SCI consumers to ensure that the final product provides the kind of information that is relevant to them and in formats that are accessible, comprehensible, and useful.
---
Blusson Spinal Cord Centre
ICORD and Praxis work together within the Blusson Spinal Cord Centre (BSCC), a fully accessible, purpose-built SCI research and care state-of-the-art facility which opened on the Vancouver General Hospital Campus in 2008. The BSCC was created from the vision of Rick Hansen, named in recognition of the generous support from Stewart and Marilyn Blusson, and co-funded by the Rick Hansen Foundation and federal and provincial governments. The BSCC brings together over 300 specialists who collaborate to discover and implement novel treatments and approaches into improved outcomes, independence and quality of life for people living with SCI.