Physical Activity Guidelines for adults with SCI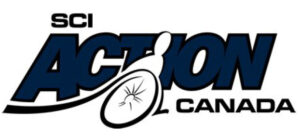 SCI Action Canada has developed the first evidence-based guidelines for physical activity for individuals with SCI from the best available research. The guidelines are based on research pertaining to the field of exercise physiology, spinal cord injury, and exercise behaviour. Current research reveals that a minimum of 20 minutes of moderate to vigorous intensity aerobic activity 2 times per week and strength training exercises 2 times per week are necessary to enhance fitness.
Click here to access the Physical Activity Guidelines for Adults with Spinal Cord Injury.
You can read more about SCI Action Canada Lab and the research they are conducting here.
SCI-U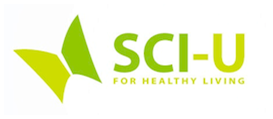 SCI-U provides online courses which promote active and healthy lifestyles for people with SCI. The content is displayed with the use of videos that have been created by people with SCI, service delivery professionals, and medical professionals. Furthermore, researchers evaluated the content to ensure for the effectiveness of the project. SCI-U is funded by the Rick Hansen Institute and consists of 20 partners across Canada.
SCI-U's course on Physical Activity introduces physical activity's benefits and guidelines, as well as different strategies to overcome barriers to lead physically active lives.
Click here to access SCI-U's course on Physical Activity.
Overcoming Barriers to Physical Activity
There are many barriers to physical activity that individuals face when beginning an exercise program. These include psychological, social, and physical barriers. Listed below are common barriers to exercise and how to overcome them.
I don't have enough time to exercise!
Recruit friends or family members to come exercise with you so that time that would have been spent catching up over a coffee is instead spent in an active way.
Active travel is wheeling or walking to places you would have normally traveled to in a vehicle. It's better for the environment too! Some people accomplish this by parking a bit further away from work or getting off the bus early.
Break your activity into small ten minute segments over the course of a day. Research has shown that people begin to receive positive health benefits after as little as 10 minutes of exercise.
Book your workout time as a personal appointment each day, to ensure that exercise is a recognized priority in your life!
Motivation
Getting motivated to go exercise can be very hard, especially after a long day at work.
Create goals with deadlines and provide a reward if completed
Determine WHY you want to exercise
Familiarize yourself with the benefits of exercise, and what benefits are specific to you
Participate in an organized class
Exercise with a friend
Find an activity you enjoy
Record your progress
Lack of Transportation
Transportation can be a big issue for those with SCI. In recognition of this problem, many exercise programs have been designed for individuals with SCI that require little equipment and can be performed at home. Translink also offers their HandyDART service which can be used to get to recreation facilities (See Transportation).
Self-Consciousness
People can be self-conscious about many aspects of exercise. People may be concerned about how they look while exercising, not knowing how to exercise properly, not knowing how to use equipment etc. Exercise does not need to be an activity where you force yourself out of your comfort zone. Start with an activity or exercise you feel relatively confident in and you will find your self-confidence and willingness to try new things will grow with time.
Goal Setting
Create attainable goals that are specific, measurable, realistic, and timed. Identifying your goals is a foundational stage for progression. Goals provide direction and have proven to be essential for individuals to maximize their potential. So get active with positive goals in mind, who knows… maybe a pre-established reward will be waiting for you if you complete your goal!
Click here for more information on goal setting.
Get in Motion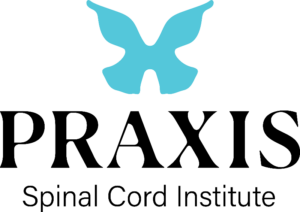 Get in Motion is a free telephone-based service which provides information and support for Canadians with SCI. The counselling service is supported by Praxis and aims to assist Canadians with SCI to meet their physical activity goals. Get in Motion provides free physical activity toolkits which include two Thera-Bands and information on physical activity for people with SCI.
The topics covered include, but are not limited to:
Safety and benefits of physical activity for people with SCI
Overcoming barriers to physical activity
Locating accessible physical activities in your community
Goal setting
To receive more information from an exercise counsellor, call 1-866-678-1966.
Exercise Resources
Below we have listed several online resources that contain examples of exercises appropriate for individuals with SCI. When starting any exercise program, it is important to consult with your doctor to determine if it is safe for you to do so.
YouTube
YouTube has many resources and exercise demonstrations for people of various levels of function. Many of the programs can be adapted to suit people of all needs. For example, see "Wheelchair Tai Chi" or "Chair Aerobics".
Click here to view a video on exercise and spinal cord injury.
Click here for stretching exercises that will help reduce leg spasticity.
In addition, we also created our own PARC YouTube channel, where we upload PARC exercise videos for you to follow along at home. To access the online exercise videos, please click on the image below and you will be directed to our YouTube site.
Physiotherapy Exercises
This website provides many exercises, which require little to no equipment, and the exercises are sorted by diagnosis and level of physical function. Click here for the Physiotherapy Exercises for People with Spinal Cord Injuries website.
Northwest Regional Spinal Cord Injury System (University of Waterloo)
The NWRSCIS website has an excellent overview of spinal cord injury and exercise. They have many practical exercise suggestions and video demonstrations. Click here to visit the NWRSCIS's website.