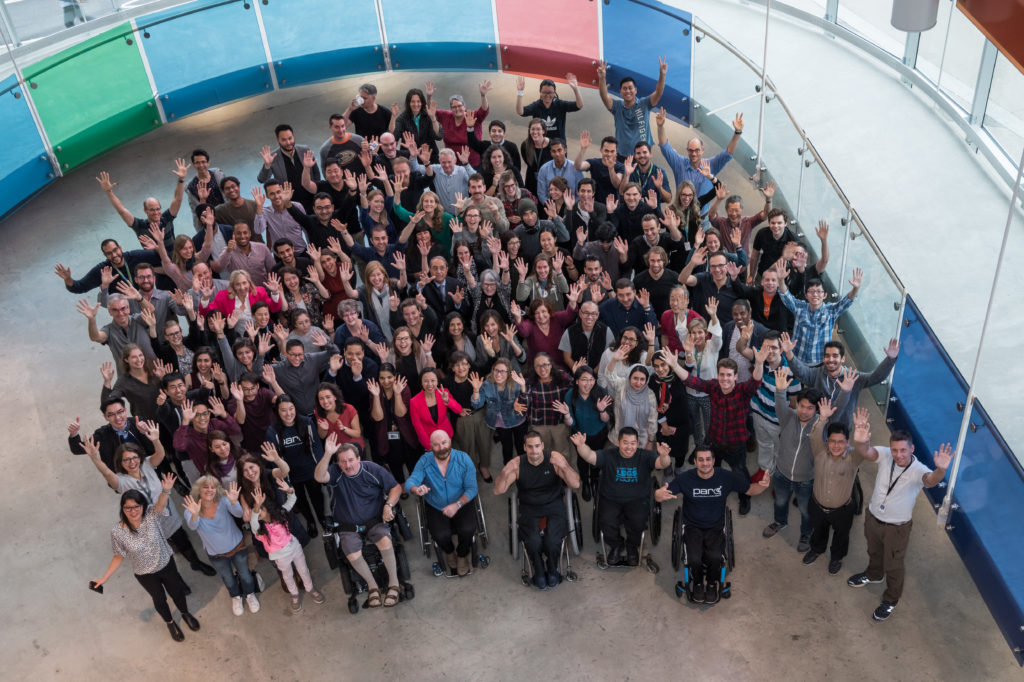 Graduate or Directed Studies Students
If you would like to study with a particular ICORD researcher, please contact them directly. It will help them if you let them know what type of project you would be interested in doing, and in what aspects of their research you are particularly interested.
Visiting International Students
ICORD researchers sometime accept visiting international students to their labs. If you are thinking of applying to visit a UBC faculty member's lab, please see this important information.
Workstudy positions for UBC students
Please check the UBC Career Services web site for current Work Study positions. Clerical and research work study positions are generally available in late August (for the Fall/Winter terms) and April (for the Summer term).

Summer research program for Indigenous youth
In partnership with UBC's School of Biomedical Engineering, ICORD is excited to offer a summer program to provide opportunities and mentorship for indigenous youth interested in scientific research. Click here for full details and application information.
Staff & Postdocs
Staff at ICORD are employees of UBC or Vancouver Coastal Health.
Job openings are advertised through the UBC Human Resources and VCH Employee Engagement web sites. Clinical staff at VCH who are interested in becoming Associate Members of ICORD should contact the Administrative Manager for more information: admin@icord.org.
Current faculty members at post-secondary institutions who wish to become ICORD members should contact the Director for more information.
July 2023: Dr. Mike Berger is accepting applications for a Research Associate to lead a team  investigating SCI and the peripheral nervous system (see job description).
June 2023: Dr. Andrei Krassioukov is looking for a postdoctoral research fellow with an interest in neuroscience, cardiovascular and vascular biology (see job description).
September 1, 2022: Dr. Michael Berger is accepting trainees at the Masters, PhD, and Postdoc level. See his researcher profile for more information.
April 8, 2022: Dr. Chris West has funded PhD student and Postdoctoral Research Fellow positions available in his lab (see job description).
Volunteer
Volunteers are an important part of the Physical Activity Research Centre (PARC), assisting users of the PARC facility towards leading healthier lives. If you are interested in becoming involved with PARC, please contact us at parc@icord.org or call us at 604-675-8814.
Volunteer positions are sometimes available within research laboratories. If you would like to volunteer with a particular researcher, please contact them directly.
UBC hires on the basis of merit and is committed to employment equity. We encourage all qualified persons to apply.