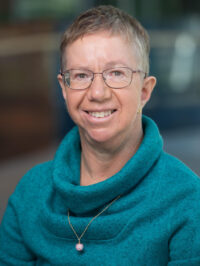 Associate Member
BPE (University of British Columbia), MPE (University of British Columbia), Ph.D. (Simon Fraser University)
Associate Professor, Department of Orthopaedics, Faculty of Medicine, University of British Columbia
Research Interests
Arthrogryposis
;
assistive devices
;
Biomechanics
;
Energy expenditure
;
Long term outcomes
;
Mobility
;
spinal cord injury
;
Wheelchair propulsion
Dr. Sawatzky's main research focus is mobility and quality of life for people with SCI and related spinal cord diseases (SCI/D). Specifically, she has done considerable research on wheelchair propulsion in both powered and manual wheelchairs, looking at how to improve efficiency of the manual wheelchair  (caster sizes) as well as innovative assistive devices such as the SmartDrive or Rowheels which were designed to enhance wheeled mobility. In addition to assistive devices, she is also part of a team with Dr. Ben Mortenson, Dr. Patricia Mills, and Dr. Kathleen Martin Ginnis creating a mobile app to help people with SCI manage the complications associated with having an SCI.
Dr. Sawatzky is also interested in assistive devices that enable people with SCI and other disabilities to exercise.  She is currently collaborating with ICORD PIs Dr. Jaimie Borisoff, Dr. Carolyn Sparrey, Dr. Andrea Bundon and Dr. Ben Mortenson and collaborator Dr. James Laskin on a modified rowing ergometer (aROW) and other ergometers to give people with SCI more options for exercise.
She is currently studying the long-term outcomes of those with a congenital spinal cord disorder called Amyoplasia (an anterior horn cell deficit), a sub-group of patients diagnosed with Arthrogryposis Multiplex Congenita (AMC). She has published the largest international adult outcome study of this population using the Rick Hansen's Global Research Platform (RHI-GRP) through Praxis. She now manages the largest Adult AMC Registry funded by CIHR, ICORD and Praxis to study this rare population over time. She is a member of a North American Arthrogryposis Research Advisory Team and recently joined the global group in France called the International Collaboration on AMC which is working to create an integrated clinical and self-report database on children and hopefully adults with AMC
Dr. Sawatzky is an Associate Member at ICORD and an Associate Professor in the Department of Orthopaedics at UBC. She obtained her Ph.D. from Simon Fraser University. Because her work involves direct contact with people with SCI, Dr. Sawatzky is happy to have the access to these people that the ICORD environment provides. She enjoys the relationship between researchers and individuals with SCI/D. ICORD also hosts a collegial environment between the students, staff, and faculty, as well as up-to-date equipment.
She teaches in the Faculty of Medicine communication skills and professionalism, is currently a coach for medical students and supervises many medical students in research projects. She now has the role of UBC's Department of Orthopaedics, Equity, Diversity and Inclusion lead.
Currently recruiting for: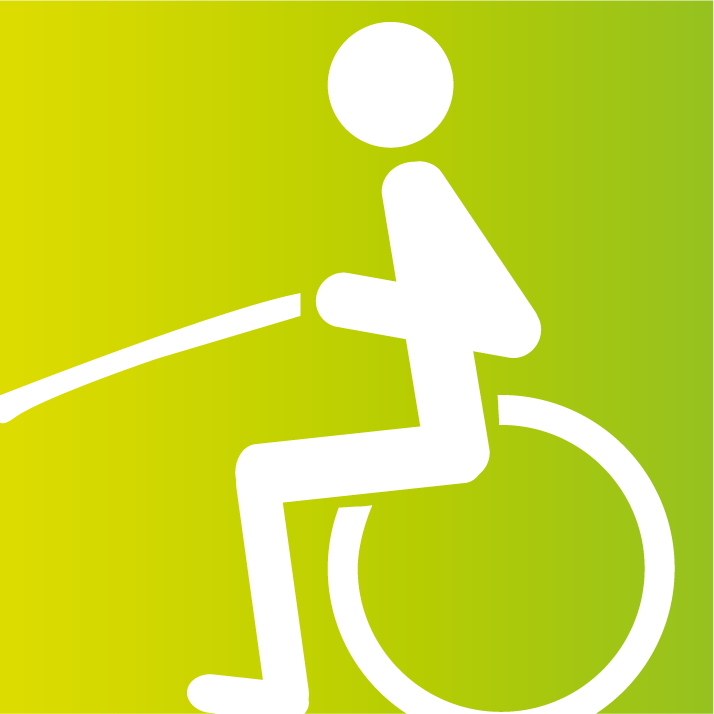 Does exercise at home or a gym offer better outcomes for people with SCI?
Since adaptive cardiovascular equipment is typically not available, ICORD researchers have created a relatively inexpensive rowing machine (aROW) that can be set up in a home or local gym. They want to know what setting is the best place for Read More...
Recent Collaborations:
She is also working with Dr. Rachael McDonald from Swinburne University in Australia to establish the Oceania Seating Symposium in New Zealand/Australia hundreds of therapists, clinicians and engineers every other year to Rotorua/Melbourne to learn about the latest developments in seating and mobility.
Major Findings:
Wheelchair caster size is an important component that should not be overlooked for deciding what to select when setting up a wheelchair. If a person tends to spend a lot of time outside or on carpet then a 5" and even better yet 6" casters significantly reduces rolling resistance. Larger casters are not ideal inside but one must weigh the costs and benefits.
The biomechanics of the Smartdrive (rear-mounted power assist on manual wheelchairs) showed that participants did not have to significantly increase their push force to start the drive. People could stop it quicker and with less force while using the Smartdrive. This device may be very helpful for people to use who have lessened strength due to overuse issues from wheeling.
People born with arthrogryposis (mainly Amyoplasia), despite their significant physical challenges with activities of daily living and mobility manage to become more educated than the non-disabled population, 50% get married and 75% manage to live independently or with a partner/roommate. They work most commonly in managerial or administrative jobs. They experience a significant amount of pain and require 5-10 surgical interventions to manage their limb/spinal deformities.
Techniques employed in the lab:
Biomechanical measures such as the force-sensing SmartWheel
Electromyography (EMG)
Motion capture to gather kinematic data
Physiological oxygen consumption to measure energy expenditure
Segway
Smartdrive
Affiliation with organizations and societies:
Awards
Some of Dr. Sawatzky's recent major awards and accomplishments include:
Distinguished Alumni Award (Canadian Mennonite University, 2012)
Nominee for the Killam Teaching Prize (UBC, 2010)
Paralympic 2010 Torch Bearer (2010)
Founders Medal for Best Paper (Canadian Orthopaedic Research Society, 2003)
Excellence in Education (Children's & Women's Health Centre of BC, 2002)
Current Lab Members
| | | |
| --- | --- | --- |
| Graduate Students | MD Students | Staff |
| Abi Baker | Shaila Gunn | Ola Olatioluwase |
| Elizabeth Gross | Shirromi Saveswaran | |
Trainee Awards
Year
Name
Award
2017
Megan MacGillivray

Best Presentation Award (GF Strong Rehab Research days)

2009
Grace Boutilier

Best Poster Award (Disabilities Health Research Network)
Best Poster Award (Experimental Medicine Research Day)

2008
Grace Boutilier

Best Poster (Experimental Medical Research Day)
Current Opportunities in the Lab
Dr. Sawatzky is accepting students who have their own funding sources. Please contact Dr. Sawatzky with inquiries.
Videos
Dr. Sawatzky talks about her Segway research in her ICORD Research Profile video.

After 20 years as an ICORD researcher, Dr. Sawatzky stepped down as a Principal Investigator on March 1, 2023. She will continue to collaborate with her ICORD colleagues as an Associate Member.
Recent publications
Search PubMed