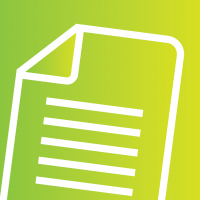 A comparative usability sub-study
Graduate student researchers at UBC, under the supervision of researchers at Simon Fraser University, the British Columbia Institute of Technology, and UBC, are conducting interviews (online and in-person) to get feedback about adapted rowing (aROW) and ski (aSKI) ergometers. The sessions will be conducted to obtain feedback about these exercise machines, potential adaptations, and improvements to the design. Participants will be invited to participate in online or in-person interviews to provide feedback on use of these machines and adaptations: e.g., needs, challenges, design considerations, and associated educational resources.
If you have prior experience with both the aROW and aSKI, you will be given the option to have an online interview conducted over the phone or using Zoom. If you do not have prior experience with both the aROW and aSKI, or if you prefer to demonstrate use of the aROW and aSKI in person, you will be invited to participate in an in-person interview at the PARC gym, during which participants can demonstrate how they set up and use the machines if they wish and first-time users will have the opportunity to use these machines. Participants will also be asked to complete two short online questionnaires regarding the usability of these machines.
With your permission, images taken during interviews (online or in-person) may be used in publications and presentations.
Why should you participate in this study?  
The main benefit of participating in this study is the potential for participants to contribute to the development of new adaptations that will improve the accessibility of commercially available rowing and ski ergometers.
You may be eligible to participate in this study if you:
use a wheelchair as your primary means of mobility and have varying levels of experience using adapted rowing ergometers, the aROW, ski ergs, and other exercise equipment OR have assisted with an adapted exercise program for people with spinal cord injuries or disease (e.g. a trainer or coach) involving the aROW and/or aSKI
are 16 years of age or older
are able to communicate effectively in English
currently (within last 6 months) have been going to a fitness centre
You will NOT be eligible to participate in an in-person interview if you meet any of the following criteria:
have any underlying health conditions or injuries that would impact your ability to exercise or that put you at greater risk for COVID-19
have any COVID-19 related symptoms, are currently self-isolating, have recently travelled outside Canada, or have had close contact with those with respiratory illness or confirmed or probable case of COVID-19
Please note: research team members conducting in-person interviews will be fully vaccinated; for in-person interviews, participants are also required to be fully vaccinated and will be asked to show proof of vaccination upon arrival at PARC gym.
Time commitment: online interviews will take approximately 45 minutes; in-person interviews will take approximately 60 minutes.
Compensation for participation: For online interviews, a $10 gift card will be provided as a token of appreciation for your time. For in-person interviews, a $20 gift card will be provided as a token of appreciation (Amazon, a coffee shop, or a retailer of your choice).
In person interviews will take place at ICORD/Blusson Spinal Cord Centre (818 West 10th Avenue, Vancouver).
For more information or to sign up to participate
please contact the study coordinator, Abigail Baker, by email or call 250-869-7230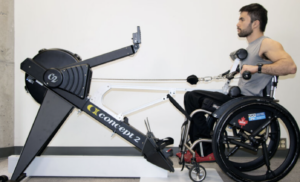 Principal Investigator: Carolyn Sparrey
Co-Investigators: Bonita Sawatzky, James Laskin, Andrea Bundon, Ben Mortenson, Jaimie Borisoff
Project coordinator: Johanne Mattie
Student Researchers: Abigail Baker, Elisabeth Gross
Anticipated end date of study   07/18/2022