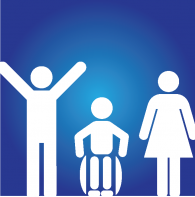 |
0 comments
Allie Donaldson & Otto Tam
Edited by Ana-Maria Oproescu
This is a summary of a research study conducted by ICORD researchers Dr. Bita Imam, Dr. William Miller, Dr. Hugh Anton, Dr. Susan Forwell, and Dr. Andrea Townson.
Click here to access the original article, published in Spinal Cord. 
---
What is fatigue?
Fatigue is an ongoing feeling of tiredness and is commonly experienced following a spinal cord injury (SCI). This is an area of concern for those with SCI, as it may interfere with their daily activities, affecting their participation in the community and quality of life. Although there is little research on the effects of fatigue after SCI, it is clear that fatigue is associated with other chronic issues that are caused by SCI, such as pain and depression, which have been shown to affect one's community participation.
What was this study about?
In this study, the consequences of fatigue in individuals with SCI were examined. The researchers were particularly interested in the relationship between fatigue and community participation, independent of the effects of pain and depressive mood on this outcome.
The information required for this study was obtained by the researchers from a nation-wide survey conducted by the Rick Hansen Spinal Cord Injury Registry (RHSCIR). This survey collected data from 1549 Canadians with spinal cord injuries of varying levels (locations along the spinal cord) and severities. The participants all lived in their community for a minimum of one year after discharge from the hospital.
Of the vast amount of data collected in the RHSCIR survey, the researchers for this study focused on the survey participants' answers regarding fatigue and participation in their community, the goal being to determine the relationship between the two. Researchers defined fatigue as "constantly feeling tired, having low energy, and feeling listless." The participants answered a single question on fatigue, which asked them to rate from 0 to 3 how often they experienced fatigue in the past year (0 meaning never/once or a few times in a year, and 3 meaning every day). Participation was defined as "any level of involvement in regular daily activities at home and in the community." For the participation portion of the survey, participants were asked questions about their ability to partake in various activities that they were interested in, such as meal preparation, family responsibilities, and exercise.
What did the researchers find?
The average participation score among individuals with SCI was 75.7%, indicating that most participants were still able to partake in some of the activities that interested them. More than half of the participants (53.8%) experienced fatigue at least a few times a month for the past 12 months, and 18.6% of those experienced it every day. Data also showed that 11.4% of participants experience depression. Fatigue alone was found to account for a significant amount of difference among participants' community-participation scores. When other variables, such as pain and depression were included, differences in community participation scores were even better accounted for — evidence that these factors all work together in limiting one's community participation. Because this outcome is related to quality of life, these findings suggest that fatigue and other chronic diseases work together against the quality of life of people with SCI.
What do the findings suggest?
This study confirmed the findings of previous studies that have shown that fatigued individuals with SCI participate less in their communities. The researchers of this study recommended future investigations into ways to alleviate the fatigue, depression, and pain that affects many people with SCI, which in turn could help them participate more and improve their quality of life.