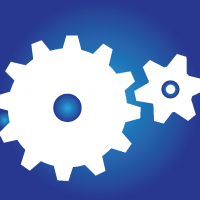 |
4 comments
By: Nathan Santos
This is a summary of a paper published by ICORD researchers in The Journal of Sexual Medicine.
Original article: Borisoff JF, Elliott SL, Hocaloski S, Birch GE. The development of a sensory substitution system for the sexual rehabilitation of men with chronic spinal cord injury. J Sex Med. 2010 Nov;7(11):3647–58.
Sexual function is a significant issue for people with a spinal cord injury (SCI), and has been identified as a top priority by the community. ICORD researchers Drs. Jaimie Borisoff, Stacy Elliott and Gary Birch used a new technology to attempt to improve the sex lives of those with SCI. Participants in the study were sexually active adult males with SCI, some of whom were in long-term relationships.
The technology maps the stroking motion of a participant's hand on the penis and synchronizes that motion to sensations on the tongue. This allows the participant to associate the motions on the tongue in a similar way to those occurring on the penis, via neuroplasticity or temporary sensory illusion. Participants trained with the device for several weeks and answered detailed sexual-health questionnaires.The results showed increased levels of sexual pleasure soon after training with the device.
What was the most important finding?
The most important finding in this study was the discovery that this type of technology and training can improve sexual pleasure. By associating the sensations felt on the tongue with the stroking of the penis, sexual rehabilitation techniques for those with SCI can be better understood and improved even further in the future.
What are some things we need to consider?
An important note is that the technology in this study did not improve feelings of orgasm. As the researchers had expected, none of the participants experienced an orgasm while undergoing training; this was a source of some real disappointment.
Also worth noting is the fact that although subjects reported improved feelings of sexual sensation, they also experienced bouts of frustration throughout. These feelings, it is believed at least in part, may well have come from the increased expectations as each participant became more competent and successful with the equipment over time.
It is also worth noting that this first attempt at sexual neuroplasticity research in SCI leaves many unanswered questions with regards to optimal levels of training frequency and duration.
What does this mean for people with SCI?
This study demonstrates that those with SCI can experience improved feelings of sexual pleasure by undergoing sensory substitution training. This finding addresses one of the highest priorities for individuals living with SCI. There is no doubt that every step toward improved sexual feelings will be welcomed and well-received within the SCI community.