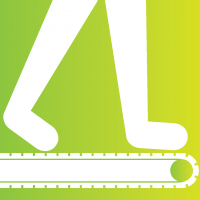 Researchers from the University of British Columbia and ICORD are looking for subjects to participate in a research study of improving function and recovery after spinal cord injury.
Purpose of this study: The purpose of this pilot study is to investigate the optimal 'dose' of gait rehabilitation to maximize functional recovery following SCI with the Lokomat.
Who can participate?
1)    We are looking for people with spinal cord injury who:
Had a motor-incomplete spinal cord injury at least 1 year ago
Can stand or walk as part of their daily activities
Are in stable medical condition
Have no muscle pain or broken bones
2)    We are also looking for interested able-bodied people to serve as control.
What is involved?
An initial assessment visit of 2 hours, followed by a 1-week body weight supported treadmill training, 30 minutes/session for 3 or 5 times. 4 millilitre blood samples will be collected immediately before and after exercise at baseline and 1 week.
This study takes place at the Blusson Spinal Cord Centre, 818 West 10th Ave, Vancouver, BC.An honorarium of $100 will be provided to you in cash at the completion of your participation in this study.
Want more information?
If you are interested in participating or would like some more information, please contact Zhen at: lamlab@icord.org or by phone (604) 675-8815.
Principal Investigator: Dr. Tania Lam(604) 675-8807 / tania.lam@ubc.ca