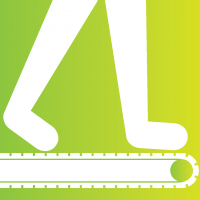 We are interested in quantitatively measuring proprioceptive function (the ability to sense the position and movement of your limbs) in persons with spinal cord injury.
Your participation will involve: Two laboratory visits of 2-4 hours each, at least one week apart, at the Human Locomotion Research Laboratory at the Blusson Spinal Cord Centre (818 W 10th Ave, Vancouver). We will be measuring your joint angles and leg movements while you are attached to a special rehabilitation device, the Lokomat.
We are looking for interested volunteers who:
have had a spinal cord injury at least 6 months ago
can stand or walk as part of your daily activities
are in stable medical condition
have no muscle pain or broken bones
We are also looking for interested volunteers who do not have a history of SCI to serve as controls.
If you are interested in participating or would like some more information, please contact Antoinette or Raza at: lamlab@icord.org or by phone (604) 675-8815
Principal Investigator: Dr. Tania Lam – tel: (604) 675-8807 – email: tania.lam@ubc.ca