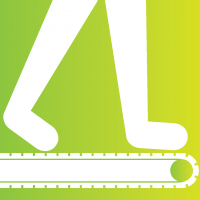 Please note this study is no longer recruiting participants
The purpose of this pilot study was to investigate a new approach to treadmill training with the Lokomat. The data collected from this pilot study will be used to determine whether a larger-scale clinical study involving more participants will be pursued.
Who can participate in this study?
You can participate in this study if you have had a SCI at least 12 months ago at or above the 12th thoracic (T.12) level. In addition, you should be able to stand or walk for at least part of your daily activities, or alternatively, able to take steps with the help of a treadmill and part of your body weight supported. Finally, you should otherwise be in good general health so that you can participate in the weekly treadmill training sessions.
Who should not participate in the study?
You should not participate in this study if any of the following applies to you:
You have a medical condition that prevents you from exercising (e.g. heart problem, muscle pain, broken or weak bones).
You were not able to walk before you had your injury.
You are currently undergoing rehabilitation therapy or participating in another research study looking at your walking or mobility.
You have difficulty remembering things on a daily basis.
You have a body mass index (BMI) greater than 30 (BMI = your weight in kg / by your height in m2)
You are under 19 or over 65 years of age
What does this study involve?This study will take place at the Blusson Spinal Cord Centre (818 West 10th Ave). You will be randomly allocated (assigned by chance, like the flip of a coin) to one of 2 treatment groups. The 2 treatment groups differ only in the level of assistance that the Lokomat will provide to your leg movements while walking. You will not be informed of the group to which you have been assigned. Both treatment groups involve 45-minute treadmill training sessions, 3 times per week for 12 weeks (3 months) of training. You may take rest breaks during the sessions, but the total walking time must total 45 minutes. Given time for set-up and rest breaks, you can expect to spend about 1.5 hours in the laboratory for each visit. After the end of the 12 weeks of training, you will be asked to return to the laboratory for 2 follow-up tests, 1 month and 6 months later. The total amount of time for participating in this research will be 64-68hours (40 laboratory visits) over a 9-month period (including follow-up and medical visits ).
Please contact lamlab@icord.org for more information.