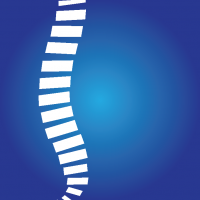 |
0 comments
Ruth Lin
Original article: Plunet, W. T., Streijger, F., Lam, C. K., Lee, J. H., Liu, J., & Tetzlaff, W. (2008). Dietary restriction started after spinal cord injury improves functional recovery. Experimental neurology, 213(1), 28-35. Find the original article here.
Summary:
In this study ICORD researchers investigated the possibility of using dietary restriction as a therapeutic method for patients after spinal cord injury (SCI). The benefits of dietary restrictions have been well studied across animal models of different diseases such as Huntington's and Alzheimer's. Also, in preclinical studies, ICORD researchers found that applying dietary restrictions several months before a spinal cord injury increased the survival of nerves and assisted in the recovery of movement. In this study, every other day fasting (EODF) was used as the treatment for a partial spinal cord injury in rats at the cervical (C4) level, modelled after most human spinal cord injuries.
Most important finding:
The EODF form of dietary restriction, applied after spinal cord injury, reduced the size of the injury site, enhanced nerve survival and strengthened nerve connections. This resulted in overall functional recovery and rehabilitation without causing significant weight loss.
Things to consider:
The results of this study suggest most degeneration (loss of functioning nerves) occurs right after spinal cord injury, so treatment enhancing nerve survival must be applied early on. In addition, care must be taken when using EODF in a clinical setting, because of the possibility of weight loss added to the weight loss generally caused by spinal cord injury. Although uninjured humans on EODF do maintain their weight, the effects of EODF on spinal cord injury patients are unknown.

What does this mean for people with SCI?
This study suggests that every other day fasting could serve as a useful therapeutic treatment in future for patients with SCI, particularly because of its low cost and minimal invasiveness.