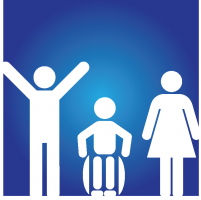 |
1 comment
Congratulations to Darryl Wan, a student in Dr. Andrei Krassioukov's lab, who is a winner of this year's Medical Student Essay Contest held by the Canadian Association of Physical Medicine and Rehabilitation.  His award-winning essay is titled "Life threatening complication of autonomic dysteflexia" and provides insight into the life threatening outcomes that can result from autonomic dysreflexia.
Here is a summary of Darryl's essay:
Autonomic dysreflexia (AD) is a potentially life threatening complication of spinal cord injury (SCI). Individuals with SCI at the mid-thoracic level or above are more susceptible to this condition. AD can occur when the body receives a painful or uncomfortable stimulus below the level of injury, which leads to a significant increase in blood pressure and a decrease in heart rate.
When reviewing the available literature for documented cases of AD that were associated with life threatening complications or death, the authors found that 72% of cases were brain or spinal cord related, 22% were heart or blood vessel related, and 6% were lung related. The most common CNS complications were haemorrhage, particularly intracranial haemorrhage (bleeding within the skull), seizures, and ischemic stroke (restriction of blood flow to brain as a result of an obstruction). Although cardiovascular related conditions were not as common in the literature in comparison to the CNS related conditions, cardiovascular disease is the most common cause of death in individuals with chronic SCI. AD can be present without any noticeable symptoms and the increase in blood pressure experienced can cause damage to blood vessels. Further research is required to gain a better understanding of the processes that contribute to AD but for individuals with SCI and medical personnel recognising AD symptoms and learning how best to manage this syndrome is of the utmost importance