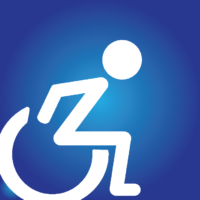 |
0 comments
Lay summary by Jasleen Dhaliwal
Edited by Jocelyn Chan
This is a lay summary of a clinical trial protocol by ICORDian Dr. Martin Ginis. Read the original article here.
---
The physical challenges associated with transitioning from in-hospital care to community living can be difficult for individuals with spinal cord injury (SCI). This article is a protocol paper for an ongoing clinical trial, which means the findings have not yet been published. This study is important because it will address how physical activity coaching can impact an individual with SCI's readiness, goals, and barriers as it pertains to exercise. This is especially important because the time period following discharge from the hospital is when physical activity declines the most and at a rapid rate for individuals with SCI. Furthermore, individuals with SCI display lower levels of physical activity when compared to other populations faced with various chronic physical conditions. 
What is the purpose of the study?
The purpose of this study is to understand how coordinated physical activity can affect the transition from in-hospital care to community living for individuals with SCI. More specifically, the purpose is to observe the effectiveness of two types of coaching on physical activity; 1) physiotherapists and 2) SCI peers during the transition from hospital care to community living. This will be done by analyzing behavioural and social predictors, such as perceived risks, self-efficacy, planning, and social support.
How will the clinical trial be conducted?
The study will be conducted in rehabilitation hospital and community settings in British Columbia, Canada. The physical activity coaches are physiotherapists and SCI peers. Physiotherapists and SCI peers will receive two training sessions, which include training, monitoring, and feedback. The participating individuals with SCI will complete a questionnaire prior to participating, as well as multiple times throughout the study. More specifically, this survey will be done at baseline, post-training, and at both the 2-month and 6-month follow-ups. Interviews will also be conducted at 6 months. This questionnaire includes factors that assess the effectiveness of physical activity coaching.
55 individuals with SCI will participate in this study. These individuals were split up into two groups; a control group of 25 individuals and a physical activity coaching group with 30 individuals. The control group received usual care and no coaching. The physical activity coaching group received coaching from a physiotherapist and SCI peer.
What does this mean for the SCI community?
For individuals with SCI, physical activity drops immensely in the months following discharge from the hospital. Therefore, beginning physical activity coaching prior to discharge can be quite beneficial for individuals with SCI. More specifically, a level of coordination is required between hospital discharge and integration into the community. Physiotherapists and SCI peers both play a key role in bridging this gap and promoting a physically active lifestyle for individuals with SCI.
Hospital setting: Physiotherapists can begin physical activity coaching with individuals with SCI in a hospital setting in order to reduce the decline in activity once an individual integrates back into a community setting. Physiotherapists have the training that allows them to excel in coaching individuals with SCI in physical activity.
Community setting: SCI peers can provide physical activity coaching for individuals with SCI after discharge from the hospital. In a community setting, SCI peers are a valuable source for providing physical activity support to recently discharged SCI individuals. SCI peers can use their personal experiences to aid others going through this transition and have the benefit of being able to directly empathize with this experience.
All in all, physiotherapists play a key in physical activity coaching in a hospital setting, while SCI peers play a key role in a community setting.
Limitations of the study
Each individual with SCI who will receive physical activity coaching will be coached with a unique plan. In other words, the treatment plans will be altered based on the individual's needs. There will be many different variables from individual to individual, for example, session timing and intensity of the exercise will differ for each person. This can be a limiting factor because having too many variables may make it difficult to compare and interpret the final findings. For example, an individual who had shorter sessions may be more likely to show a drop in physical activity compared to an individual who had longer session times. All in all, differing treatment plans may show different results when compared to a study where the course of treatment was kept consistent across individuals.