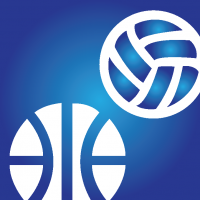 |
0 comments
Lay summary by Frank Yeung
Edited by Crystal Han
This is the lay summary of the research article by ICORDians Dr. Kathleen Ginis and Sarah Lawrason. Read the original article here.
---
It is recommended that people with SCI get regular physical exercise. The benefits of participating in leisure time physical activity (LTPA) include improved physical health, reduced pain and fatigue, enhanced cognition, and a reduction in depressive symptoms. Researchers have found that people with an SCI who are still able to walk, known as SCI ambulators, have low levels of LTPA. In fact, their levels of LTPA are even lower than wheelchair users with an SCI. This is a problem because the number of people walking following an SCI is increasing for many reasons, such as advances in healthcare.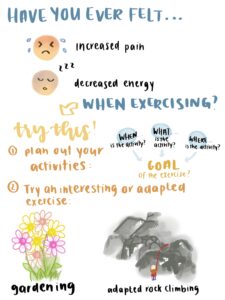 What was the purpose of the study?
The researchers studied recent literature and determined that there was a need for interventions to improve LTPA participation in SCI ambulators. As a result, they decided that a first step to developing interventions for SCI ambulators was to understand factors related to LTPA participation. The researchers focused on two main questions:
What factors are most likely to present as barriers to LTPA?
What factors are related to LTPA participation?
How was the study done?
In this study, 43 SCI ambulators were recruited. The researchers used surveys to assess various factors related to LTPA participation.
First, the participants were screened for eligibility and asked to complete two questionnaires: a demographics questionnaire, and another survey measuring factors related to LTPA participation, previously defined by the researchers. The second questionnaire used a 7-point scale, with lower numbers indicating the factor was possible barrier to LTPA, whereas higher numbers indicated the factor was not as likely to be a barrier.
Finally, an interview was held to learn about the physical activities the participants had done that week, to get a standardized account of participant's regular, weekly LTPA participation, as opposed to "one-off" activities.
What were the results of the study?
The researchers found that factors that act as barriers to LTPA included knowledge, belief about capabilities, coping planning, and goal conflict. The lack of knowledge regarding LTPA participation could be changed by educating people with SCI who walk about the SCI physical activity guidelines and appropriate types of LTPA they can participate in. Low beliefs about capabilities meant that SCI ambulators lacked confidence in doing LTPA, which might be related to feelings of low control and self-efficacy. These beliefs may stem from having low levels of coping planning, meaning that the participant lacks a plan for controlling unwanted distractions interrupting LTPA, as well as for coping with difficulties that interfere with LTPA participation. Factors that predict the level of participation in LTPA include action planning, coping planning, skills, and goal conflict. Goal conflict occurs when the participation in LTPA results in the inability for the participant to complete another goal they simultaneously wish to accomplish, resulting in them having to pick one or another. People who walk with SCI can avoid goal conflict by action planning (i.e., creating detailed plans of when, where, and how their LTPA will occur each week) and coping planning (i.e., understanding and planning for barriers that may come up during their LTPA experiences). Thus, physical activity interventions for SCI ambulators should include action and coping planning, goal conflict, and education of physical activity skills.