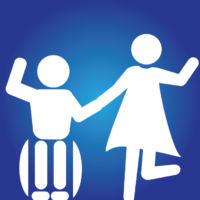 |
0 comments
Infographic by Alanna Schwed
Edited by Rona Herzog, Crystal Han
This is an infographic of the article by Sheila Casemore, Teren Clarke, Christopher McBride, and ICORD researchers Dr. Heather Gainforth, Emily Giroux, and Kelsey Wuerstl. Read the original article here.
---
As a natural stage of life, aging occurs slightly differently for those with an SCI. Successful aging can be defined in terms of both physical and psychological, or mental health. For those with an SCI, the definition of successful aging, and the ability for one with an SCI to successfully age may be different from one without an SCI.
This infographic summarizes the findings from worked conducted by Giroux et al. that explored both the meaning of successful aging among people with a spinal cord injury and intervention recommendation to enhance participation in daily activities and social roles while aging.