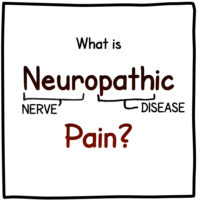 |
1 comment
Neuropathic pain is common in individuals with SCI, but what is it and why does it happen? In this web illustration we give a brief answer to both those questions and will leave you ready to do a deeper dive on the subject.
Continue learning more on SCIRE Community's page on pain after SCI.
Script by Ana-Maria Oproescu, Art by Adam Mesa.
---