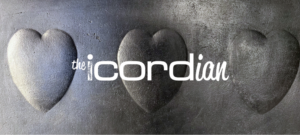 In this issue, we'll tell you about a major new research endeavour, catch up with a new professor, ask an expert about a study that's been in the news recently, look at the reasons why an American government agency funds SCI research in Canada, and more! We hope you enjoy these stories:

And these regular features:
---

A key challenge in treating traumatic SCI is repairing the gap that is formed when the spine is broken. This gap, typically a few centimetres wide, essentially blocks nerve impulses from getting through, leading to serious health issues that may include paralysis, loss of blood pressure, bladder and bowel control, sexual dysfunction, and chronic pain.
Now a new, multidisciplinary team—aptly named Mend the Gap—is working on a novel approach that may help people with SCI.
The Mend the Gap team, which includes ICORD researchers Drs. Wolfram Tetzlaff, Brian Kwon, Dena Shahriari, Michael Berger, Corree Laule, Babak Shadgan, and Stephanie Willerth, recently received $24 million from Canada's New Frontiers in Research Fund 2020 Transformation Stream to investigate using biomaterials—and soft gels in particular—to heal the injury.

The soft gel containing tiny magnetic rods will be injected into the site of the injury to serve as a bridge for growing nerve fibres. The rods can be aligned using an external magnet, creating guides to support the nerve fibres growing across the gap.The 32-member project includes researchers, engineers and surgeons from Canada, the United States, Europe and Australia. In Canada, the network includes UBC, ICORD, the University of Alberta, University of Western Ontario, McGill University and University of Toronto.
Read a longer story on our web site.
---

In the Winter 2021 issue, we introduced you to brand new ICORD member Dr. Dena Shahriari, who started as an assistant professor in January 2021. In the past year, Dr. Shahriari has set up her BioAugmentative Interfaces Lab in the Blusson Spinal Cord Centre, taken on six students (two PhD, three undergraduates, and a medical student), and co-applied for an important grant (see above). This term she is teaching a Biomedical Engineering undergraduate course at UBC (BMEG 470: Cellular Responses to Forces and Biomaterials) as well as co-teaching another course with 11 other faculty. She's also getting ready for two new PhD students to join her lab, and for one of her current undergrads to start as a Master's student. In the rare moments when she's not doing research, discussing science with her students and colleagues, or planning her courses, Dr. Shahriari has enjoyed making regular trips to Squamish, and getting out on the water in her kayak. She's even fairly acclimatized to Vancouver's weather. "I'm thankful that the sun comes out every once in a while, even in the darkest months," she said.

The BioAugmentative Interfaces Lab L-R: Kenneth Ong, Adan Moallemi, Alex Golab, Nadine Truter, Shahriar Shalileh, Walid Alchamma, Dena Shahriari.
---

By Nancy Thorogood
A study on the use of epidural electrical stimulation (EES) and spinal cord injury has been in the news recently, and we asked ICORD Director Dr. Wolfram Tetzlaff for his take on it. The study was published by the Courtine and Bloch labs from the Swiss Federal Institute of Technology Lausanne and the University of Lausanne. The Courtine lab has been at the forefront of EES technology for the past decade. This study was part of an ongoing clinical trial.
Q: What did the Swiss researchers do?
A: They designed a new epidural electrode arrangement system that stimulates the area of the spinal cord and activates the trunk and leg muscles. Then they optimized the surgical placement of the electrodes and computerized stimulation patterns to achieve a more natural-appearing stimulation of motor neurons via the dorsal roots. The published study focusses on three participants who had the electrode system implanted and did specific physical training. Participants were able to stand, walk, cycle and swim using stimulation patterns.
Q: What's new about this work? 
A: EES is approved in Canada for the treatment of chronic pain, however, the electrodes and the stimulation used for pain are different than those reported here. The researchers improved the current technology to optimize for exactly where they wanted to stimulate and the stimulation patterns for specific motor movements.
Q: Is this therapy available now?
A: This type of electrode arrangement and the stimulation patterns are still in their infancy and used only for research so far. Beyond the scientific experiments, researchers need to determine how to bring this type of personalized therapy into the health care system and/or a home setting; making it scalable, accessible and affordable.
Q: What does this mean for the future of EES? Is ICORD doing anything similar?
A: This study shows the importance of residual descending pathways helping recovery, whether that's from some control of the brain or regenerated nerve fibres. My colleagues and I recently received a significant grant from the federal government to investigate the use of soft gels containing tiny magnetic rods to help nerve fibres regenerate (see our story about the Mend the Gap project, above). I'm excited about the possibility that, in the future, approaches targeting repair and EES could converge and complement each other for even better potential therapies for SCI.
---

By Jocelyn Chan
Several ICORD investigators have received significant research grant funding from the United States Department of Defense (DoD). Have you ever wondered why an American agency is funding Canadian research? We did some research on this matter and also reached out to investigators receiving these funds to find out.
Although some U.S. funding programs are only available to American researchers, a large number of funding programs, including those from the DoD, are open to Canadian and other foreign institutions. DoD research funding is managed by the U.S. office of Congressionally Directed Medical Research Programs (CDMRP). Since 1992, the CDMRP has awarded more than US$7.7 billion in peer-reviewed research grants aimed to prevent, control, and cure disease. Over US$200 million of that funding has been directed towards SCI research.
The U.S. DoD funds an SCI Research Program (SCIRP) because a significant number of military service members, their families, veterans, and the general population live with SCI, and this number grows in the U.S. each year. The SCIRP invests in research efforts to advance treatment and management of SCI. In the hopes of creating more meaningful outcomes for people with SCI, the SCIRP also advocates for patient-oriented research. As of 2019, funding applicants are asked to include people with lived SCI experience as part of their research projects from planning through to execution. This includes involving people with an SCI, their family members, and care partners.
SCIRP research priorities include topics such as identifying biomarkers, psychosocial issues, rehabilitation, neuropathic pain, and protecting spinal cord tissue at time of injury. Last spring, ICORD PIs Drs. Brian Kwon, Chris West and Babak Shadgan were granted US$3.7 million for their clinical trial evaluating a novel biosensor implanted on the injury site at the time of surgery, which uses near-infrared spectroscopy to provide real-time information. "Our hope with this DoD-funded study is that if we can use this approach to improve blood flow and oxygenation in the spinal cord acutely after injury then it will mitigate the secondary injury cascade and therefore preserve more nerve fibres across the injury site, which should help long term motor and cardiovascular function," said Dr. West.
---

by Jocelyn Chan
In our last two issues, we showcased the SCInfo Blog which features easy-to-read summaries of research publications. These are written thanks to the help of dedicated Research Centre volunteers who ensure the blog is continually being updated with SCI research summaries.
Check out our latest blog posts:
Breast cancer treatment in women with SCI and health conditions
Yasi Kamal summarized original research by Dr. Bonita Sawatzky and her colleagues about breast cancer in women with SCI. The health conditions found to be associated with breast cancer treatment in people with SCI include limitations to shoulder mobility, swelling, pain, immune suppression, osteoporosis, and more.
Restoring hand and arm function after SCI with electrical stimulation
Frank Yeung summarized research conducted in collaboration between the University of Washington, and the University of California, Los Angelos on the effectiveness of transcutaneous electrical spinal cord stimulation in restoring motor and autonomic function. In the six study participants, they observed that stimulation led to some improvements in hand and arm function.
Effects of exercise on fitness and health of adults with SCI
Aidan Underwood summarized a review by Dr. Kathleen Ginis, Dr. Christopher West, and their colleagues on the effects of fitness, cardiometabolic health and bone health for adults with an SCI. This study found that previous guidelines for people with SCI are outdated and presented evidence suggesting two physical activity guidelines for adults with an SCI.
Thanks to our student volunteers at ICORD's Community Resource Centre who prepare these summaries of scientific papers! Please be sure to keep an eye out for new SCInfo Blog posts as the blog is always being updated with new interesting articles.
---


In partnership with UBC's School of Biomedical Engineering, ICORD is excited to offer a summer program to provide opportunities and mentorship for Indigenous (First Nations, Inuit, Métis) youth interested in scientific research.
High school students (currently in grades 10 to 12) are invited to do research projects in ICORD and SBME labs, in the hopes that this experience might inspire further studies or even a career in neuroscience or biomedical engineering.
From one student in 2018, our program tripled in size to three students in 2019, and again to nine students in 2021! We're excited to expand to ICORD labs at UBC-Okanagan for summer 2022.
More details and the application form are available here. If you know any students who might be interested (or have friends and family who might know interested students), please let them know!
Any amount will help pay for student salaries and lab/research supplies.
Click 
here
for more details and to make a donation.
---
The EPIC-SCI Trial is recruiting!
Dr. Kathleen Martin Ginis's lab at ICORD-O, in collaboration with members of Chris West's and John Kramer's labs in Vancouver, is conducting a study on the effects of exercise on health and well-being among adults with spinal cord injury who live with chronic pain. The EPIC-SCI trial takes place in both Okanagan and Vancouver and is a great example of a collaborative project across ICORD settings. Click here for more information about the trial.
The EPIC-SCI trial has a new logo.
EPIC-SCI is an acronym for Exercise guidelines Promotion and Implementation in Chronic Spinal Cord Injury. The logo incorporates a stylized drawing of a person using a wheelchair, symbolizing spinal cord injury. This drawing has been used in other logos associated with the researchers. A wing was added to this logo to pay tribute and remembrance to Gabriel Ursus Dix.
---

After 18 and a half years, ICORD's wonderful, knowledgeable, dependable, friendly, kind, and loyal Managing Director, Lowell McPhail, is retiring. We are happy for him to be moving to a new and exciting stage in his life, but sad that he will be leaving us.
Lowell has been part of ICORD's senior management team since before the BSCC construction started, so it's going to be hard to find someone to take over. In fact, we have split his position into two roles: Facilities Manager and Managing Director.
Yuan Jiang is our new full-time Facilities Manager, responsible for the building, equipment, and vivarium. Yuan has been with ICORD since 2011 and has extensive experience with BSCC equipment and procedures.
Dr. Nancy Thorogood has joined us as Managing Director, responsible for strategic management, budgeting, reporting, partnerships, and many other things. Nancy has a Ph.D. in Genetics and ten years of SCI-related research experience as a Research Associate at Praxis. We wish Lowell all the best, and look forward to working with Yuan and Nancy!
---

Ramer Lab Ph.D. student Seth Holland captured this image of a spinal cord three weeks after injury. The yellow cells on the left-hand side are microglia, the major resident immune cells of the central nervous system. They are reacting to the injury by cleaning up debris and phagocytosing damaged cells. "A clever trick and some genetic engineering were used to get the cells to express a fluorescent protein so we could distinguish them from other cells," explained Seth. Images like these are useful to understand the immune system's reaction to spinal cord injury and to assess whether or not therapeutics may be beneficial following SCI.
---

Interested in helping ICORD researchers make SCI preventable, livable, and curable? These research studies (and more) are in need of participants!
EPIC-SCI: Exercise guidelines in chronic SCI
This study is on the effects of following the International SCI Exercise Guidelines over the course of a 6-month period. Participants will be randomly allocated to one of two groups. One of the groups will follow an exercise program for 6 months, and the other group will be asked not to change their daily lifestyle for 6 months. After this, the control group will have the opportunity to enjoy the exercise program. A personal trainer and the participant will set up the exercise program together consisting of 2-3 hours of exercise per week, either at home or in a local fitness facility.
Effect of passive cycling on cardiac function and spasticity
Using a pedalling device attached to a wheelchair, researchers are investigating whether passive cycling can improve cardiovascular function following SCI. Participants will be seated in a wheelchair with their feet secured via straps to the pedalling device. Using non-invasive monitoring equipment, researchers will record blood pressure, heart rate, cerebral blood flow, and breathing parameters. The wheelchair will be placed on a treadmill allowing the device to move your legs in a bicycle motion. This will be done at 3 speeds, each for 10 minutes, with a 5 minute break in-between. A short questionnaire will follow the cycling protocol.
Peer-led eHealth wheelchair training program: TEAM Wheels
This study is evaluating a peer-led eHealth manual wheelchair training program (called "TEAM Wheels") among individuals transitioning to MWC use. The goal is to measure the effect of TEAM Wheels on satisfaction with participation in important activities of life compared to current practice and to measure retention of participation benefits at 6-months post treatment.
Click here to browse all the ICORD studies currently recruiting participants.
---
SCI BC has some exciting events coming up!
Nordic Ski Day: March 12 | 9:30 am – 3 pm @ Callaghan Valley
Ever wanted to try nordic sit-skiing? Now's your chance! Join SCI BC and Whistler Adaptive Sports for a day on the groomed cross-country ski trails of Callaghan!
Ask an Expert – Smart Homes: March 22 | 6-7 pm – Online
This Ask an Expert session will include an overview of services offered by Technology for Living: Provincial Respiratory Outreach Program (PROP) and Technology for Independent Living (TIL), as well as advice and a Q&A session with peers who use smart home technology daily.
Charity Challenge: June 26 | All day – Vancouver
Team SCI BC is back! And this time, we're more excited than ever to celebrate our 10th year of racing in the Charity Challenge AND to be back to in-person racing and rolling in Vancouver! Join Team SCI BC to help raise money for people living with spinal cord injury, get fit, have fun, and connect with our community. Email Jenna at jwright@sci-bc.ca to join today.
---

The Rick Hansen Foundation's Fall/Winter 2021 newsletter is out, and it includes a great article about the Yuel Family Physical Activity Research Centre at ICORD. Check it out!
---
Virtual Technologies: Advancing the delivery of health care
March 30 from 6-7:30 pm. 
Join us for an informative evening talk to learn more about how innovative research in virtual technology is advancing healthcare in BC. This Celebrate Research Public Lecture is presented by BC Children's Hospital, Providence Research and Vancouver Coastal Health Research Institute. Registration is open to high school students, university students, health care professionals and members of the general public. Click here to register.
---
Praxis recently shared a news article about Dr. Vanessa Noonan, Director of Research and Best Practice for Praxis. Dr. Noonan will be contributing to the Mend the Gap project (see above) by "providing insights into the clinical presentation of spinal cord injury as the team prepares for human trials."
---
Thanks for reading this issue of The ICORDian – we hope you enjoyed it! Please subscribe and have future issues delivered to your inbox. If you have any comments about this issue or suggestions for future ones, please contact us.
---
Jocelyn Chan, Crystal Han, Nancy Thorogood, Wolfram Tetzlaff, Femke Hoekstra, Seth Holland, and Katie Ashwell for their contributions to this issue of our newsletter.