Judging by the weather outside, maybe we should be calling this our "practically Spring" issue. It's been almost a full year since the pandemic hit and everything changed, but we still have some interesting news to share with you.
We hope you enjoy these stories:

ICORD Principal Investigator Dr. Mike Berger and his colleagues are developing a way to return upper limb function to some people who have lost some or all of the use of their arms and hands due to spinal cord injury.
The loss of use of upper limb function is one of the most devastating aspects of SCI. People who experience injuries at the level of their neck rate the return of upper limb function as their top priority, even above walking or being able to properly use their bowel and bladder.
For many years, options for improving upper limb function after SCI were limited, but in the last five years, nerve transfer surgery has emerged as an exciting, minimally-invasive approach to "reanimate" the upper limb after SCI.
In nerve transfer surgery, a nerve (or portion of a nerve) from a functionally less-important muscle group that isn't paralyzed is attached to a nerve supplying a paralyzed muscle group (see diagram below). This technique has been shown to restore upper limb actions such as elbow straightening, hand opening and grasping. These critical upper limb actions may make the difference between independent living and lifelong reliance on caregivers, as patients can regain the ability to hold utensils, open doors and in some cases, support their body weight with their arms (a fundamental requirement for performing independent transfers).
Plastic Surgeon (and new ICORD Investigator) Dr. Erin Brown is spearheading the creation of a new clinic that will use cutting-edge surgical techniques and intensive rehabilitation to restore arm and hand functions in patients with SCI, using a novel, patient-centred, interdisciplinary clinical model, and provide a seamless intersection between clinical care and research by incorporating state-of-the-art assessment techniques to advance knowledge in this exciting new area of neurorehabilitation after SCI. As medical director of the clinic, Dr. Brown will lead colleagues in UBC's Division of Physical Medicine and Rehabilitation, Plastic Surgery, and Orthopaedics. Dr. Berger is the research director of the new clinic.
Dr. Berger and his research team use sophisticated techniques both in the laboratory and at the bedside to assess the health of the nervous system after SCI, design new rehabilitation strategies and to develop a prediction tool that will be used globally to identify patients who will best stand to benefit from surgery. They are also developing a national patient registry to measure long-term outcomes after surgery, with partners across Canada. Dr. Berger's research is supported by the Rick Hansen Foundation, ICORD, and Vancouver Coastal Health Research Institute.
For more information about the clinic, contact Dr. Berger's research assistant, Mahdis Hashemi.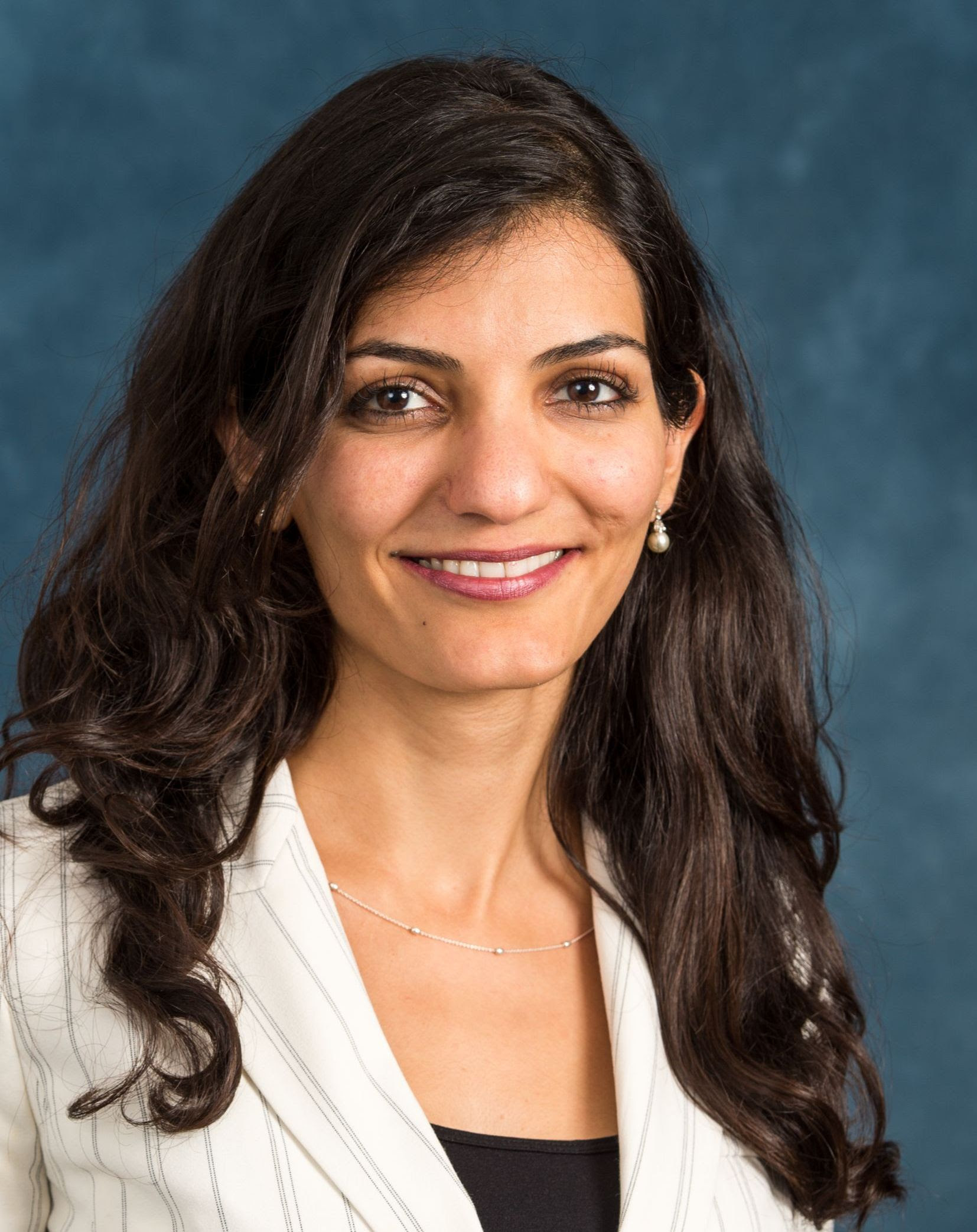 Welcome to Dr. Dena Shahriari, who joined ICORD as a new Principal Investigator in January of this year.
Dr. Shahriari leads the BioAugmentative Interfaces Laboratory. Read more about her research here.

As girls growing up around the world, many of them wanted to be doctors, teachers, or archaeologists (although professional athlete, panda bear, falconer, and Latin scholar are also on the list). They overwhelmingly loved learning about math and science in school (with PE, English, and Geography also favourites). Their heroes and inspiration, however, are quite diverse. Posted in honour of 2021's UN International Day for Women and Girls in Science, we'd like to introduce you to a group of former future scientists: meet 26 women of ICORD when they were young!

by Alanna Shwed
Research that could enhance the lives of people with spinal cord injury (SCI) is often not applied in practice. To close this gap, funders, researchers, and research users have emphasized the importance of using research partnerships between researchers and research users.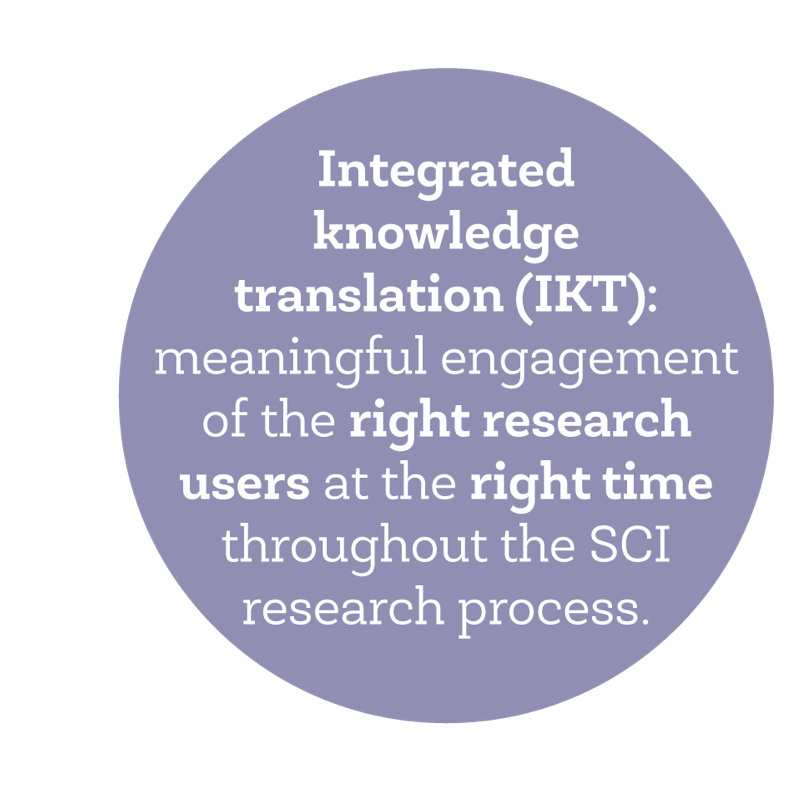 To help SCI researchers and research users engage more meaningfully in research that is relevant, useful, and/or useable, a multidisciplinary group of SCI researchers, clinicians, people with SCI, representatives from SCI community organizations, and funding agencies developed integrated knowledge translation (IKT) guiding principles. The principles were recently published in Archives of Physical Medicine and Rehabilitation. The eight principles represent the first rigorously co-developed, consensus-based guidance to support meaningful SCI partnerships. The principles are meant to be used early and throughout the entire research process.
ICORD's Director, Dr. Wolfram Tetzlaff, welcomes the publication of Guiding Principles. "Research partnerships are an important aspect of science, and ICORD is committed to fostering meaningful partnerships between our researchers and people who use our research," he said. "The principles are valuable because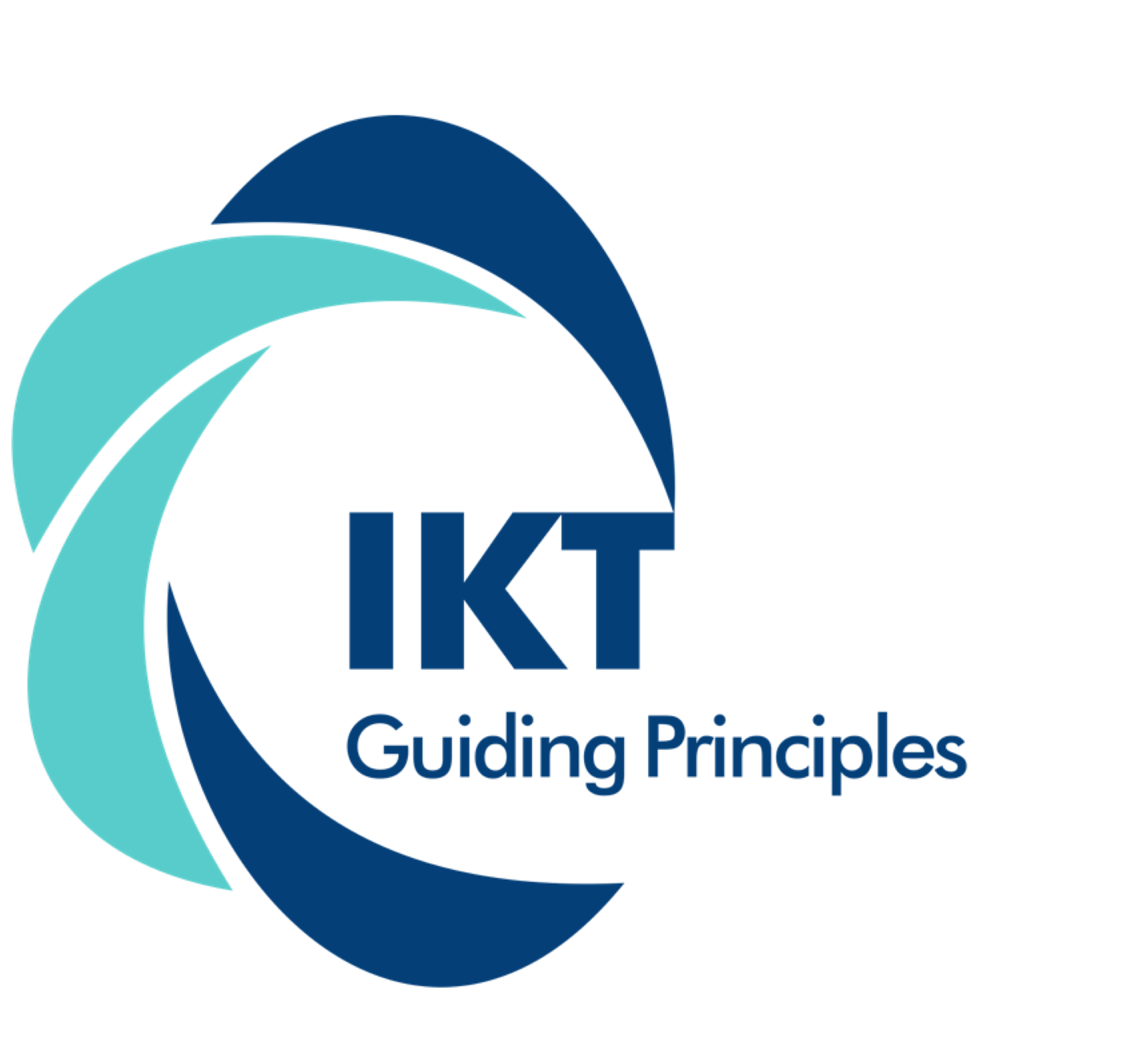 they set a standard for quality engagement and will support our researchers to continue to conduct relevant and useful research that addresses the needs of people with SCI."
By applying the principles, researchers have the potential to combat tokenism and improve the relevance and impact of SCI research. To learn more, visit www.iktprinciples.com and follow @iktprinciples on Twitter.

It wasn't what we were used to, but ICORD's 2021 Virtual Annual Research meeting was still a success!
Held on Monday March 1 and Tuesday March 2, more than 170 ICORD faculty, staff, and students, and members of partner organizations met on Zoom to hear fourteen talks about new SCI research coming from ICORD labs, including Dr. Janice Eng (COVID-19 and SCI), Dr. Tania Lam (exoskeleton training may improve urinary continence in people with SCI), Dr. Mohsen Akbari (development of a novel wound dressing that can indicate the presence of infection), and Dr. Andrei Krassioukov (neuromodulation and epidural stimulation for SCI).
The Rick Hansen Plenary Lecture for 2021 was given by Dr. Alyson Fournier of McGill University, whose talk was titled Regulating neuronal signaling to promote axon regeneration. This was a very interesting and comprehensive talk about understanding the molecular mechanisms that prevent nerve fibre growth after SCI.
During the two-morning event, 48 trainees and staff members presented posters describing their research 
projects. The face-to-face interaction we normally have during these sessions was definitely missing, but the Zoom presentations were still great.
Our Annual Research Meeting brings together SCI researchers and community partners to share our work, forge new collaborations, and celebrate one another's accomplishments. ICORD is sincerely grateful to the Rick Hansen Foundation for its ongoing and generous support of this important annual research event.

by Rona Herzog
As with many other volunteer positions and programs, COVID-19 altered the way we worked with volunteers at ICORD. ICORD's Community Resource Centre, which is normally staffed by a team of 15-20 undergraduate student volunteers, was closed in mid-March 2020 in order to help limit the spread of COVID-19. Though we were hoping to get volunteers back in action as soon as possible, we realized that in order to make that happen we would have to alter the entire structure of our volunteer program so it could thrive virtually.
Resource Centre volunteers have always been encouraged to write posts for our SCInfo Blog, including plain-language summaries of recently published scientific articles by ICORD researchers (like this, and this) and web illustrations explaining a particular topic or area of research related to SCI.
As the volunteer program transformed into an online format, we decided that this aspect would be the most rewarding for volunteers and would allow everyone to work safely from home. This transition for the volunteer program has been very exciting and has allowed for many students and recent graduates who may not have been able to join us at the Resource Centre to have an opportunity to gain volunteer experience and learn more about SCI and the wide-ranging research that is conducted out of ICORD. Along with giving volunteers the opportunity to learn more about SCI research, writing for the blog also helps bring them closer to the researchers involved in the study, while also giving them an experience to practice their research dissemination and writing skills.
Transforming the volunteer program into a fully functioning virtual program has allowed more topics and studies to be chosen and translated for the blog. With more information being created and shared on the blog, we are able to make research more accessible to the greater SCI community.
We are very proud of all the work that our volunteers do, and the time that they commit to ICORD!

by Jocelyn Chan
Former ICORD trainee Dr. Jordan Squair, ICORD Associate Member Dr. Aaron Phillips, and their colleagues recently published a paper in the prestigious journal, Nature, describing their research into using electrical stimulation to help control low blood pressure in people with SCI.
Their work builds on epidural electrical stimulation (EES) research that has enabled several people with SCI to walk again.

Instead of targeting the region of the spinal cord that produces leg movements, Drs. Squair and Phillips delivered EES to the region containing the neurons that regulate blood pressure. They adapted the stimulation protocols in real-time, based on measurements taken by a blood-pressure monitor implanted in an artery, delivering electrical pulses over the spinal cord. The stimulation also has the advantage of being biomimetic, since it recapitulates the natural activation of the body's hemodynamic system. "We discovered that we can completely restore hemodynamic stability when our system, called the Neuroprosthetic Baroreflex, is turned on!" said Dr. Squair, who studied with Dr. Andrei Krassioukov at ICORD before moving to the lab of Dr. Gregoire Courtine in Switzerland.
The Neuroprosthetic Baroreflex is an artificial way to control and stabilize blood pressure when the nervous system loses the ability to do it. When we move from sitting to standing posture, gravity pulls blood towards our abdomen and legs. In a healthy and intact nervous system, the brainstem activates pathways through the spinal cord to help constrict blood vessels and keep normal blood pressure. When, due to damage to the spinal cord, this system does not respond, or responds too slowly, blood pressure will rapidly fall and cause symptoms such as dizziness or light-headedness. Over the long term, these episodes can lead to cognitive dysfunction, heart disease, and stroke. The Neuroprosthetic Baroreflex constantly monitors blood pressure, and, when blood pressure gets too low, stimulates key region in the spinal cord to increase blood pressure. Then, when blood pressure is back to normal, the stimulation turns off.
"To me, one of the most exciting things we observed was that the stimulation could replace almost every other treatment that was being used to combat orthostatic hypotension," said Dr. Squair. While there are some existing strategies to help with these big drops in blood pressure, people with severe orthostatic hypotension have a difficult time keeping the condition well managed (click here to see our web illustration on orthostatic hypotension). "In the case of one patient, our approach helped tremendously. Now, as we move towards testing this in larger samples, it will be important to see how we can optimize things even further, and to identify any shortcomings."
With this promising initial work, the researchers are now moving into clinical trial work to understand the safety, efficacy, and long-term effects of this approach. The first trial is taking place at the University of Calgary and the  Swiss Federal Institute of Technology.
For a more-detailed summary of this study, read this news release posted by Nature on January 27.

by Seth Holland
Cellular processes often feel very abstract and can be hard to visualize. These photos are an attempt to capture one of these processes that we hear a lot about: inflammation. Both photos are of cultured macrophages. Macrophages are a type of white blood cell that exists almost everywhere in your body and they protect you from pathogens.
In this photo, the cells have long extensions protruding from their centre. These are macrophages at rest and in surveillance mode:
The photo below shows the macrophages after they have been exposed to a molecule that makes up part of the cell wall of some bacteria. This bacterial molecule has signalled to the macrophages that a pathogen is nearby and has changed their behaviour:
You can see that the cells have retracted their extensions. What you can't see is that they are secreting a collection of proteins called cytokines. These cytokines are signalling molecules that function to communicate to other cells that infection or damage has occurred, in an attempt to alter their behaviour. Scientists will often assess inflammation by imaging macrophages in a tissue or by directly measuring the amount of cytokines present.
Seth Holland is a PhD student in the lab of ICORD researcher Dr. Matt Ramer, and he has an eye for the artistic side of research. We're excited to work with him on this series showcasing some of the beautiful/interesting images he captures in the course of his research work. 
Interested in helping ICORD researchers make SCI preventable, livable, and curable? These research studies (and more) are in need of participants!
Pelvic floor muscle training is widely prescribed to able-bodied people, yet is rarely prescribed to people with SCI despite the potential benefits of this treatment. In this study, researchers in Dr. Tania Lam's lab are interested in hearing from people with SCI about their knowledge, attitudes, and practice regarding pelvic floor muscle therapies. Interested individuals will be asked to complete a brief 10-20 minute online questionnaire. We welcome everyone to participate who is eligible, even if you have never heard of the pelvic floor!
Approximately 50% of people living with SCI experience neuropathic pain. However, it is not yet known the impact that neuropathic pain has on athletes with SCI. Currently, drugs are the most frequently prescribed treatment for SCI pain, but often lead to unwanted side effects. Interestingly, exercise has been shown to be effective for SCI pain; therefore, the purpose of this project is to understand the relationship between exercise and neuropathic pain experiences among Paralympic and recreational athletes with SCI.
ICORD researcher Dr. William C. Miller, and his research team at UBC are exploring the main reasons for using social media among family caregivers of individuals with a SCI, and investigating the potential impacts of social media support and in-person social support on the well-being of family caregivers of individuals with SCI.
Click here to browse all the ICORD studies currently recruiting participants.

Do you know any high school students from Indigenous backgrounds who would like to have a unique experience in July and August? We are very happy to be able to host Indigenous high school students this summer, after having to cancel last year's program due to the pandemic. Application deadline is April 15.
Full program details and application form are available here.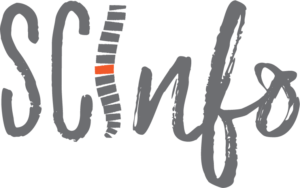 Did you know that volunteers at our SCI Community Resource Centre prepare summaries of scientific papers and post them on our SCInfo blog? If you're interested in what's going on in SCI research around the world, this is a good place to look.
We are excited to introduce a new series of web comics created by Adam Mesa. What topics would you like to see?

SCI BC is continuing to offer our online events. From casual coffee groups to at-home workouts and board game nights – there is something for everyone! See the full list of activities on our events calendar: https://sci-bc.ca/events-directory/monthly/
Virtual Peer Support
SCI BC has started a new playlist on our YouTube channel that includes videos from our online Peer Support groups on topics such as mindfulness, nutrition, research, etc. Here's the playlist.
Mental health during COVID-19 and across the lifespan
Our Celebrate Research annual public lecture is an informative evening talk with today's research leaders in mental health. Learn about the latest research on mental health disorders and other neurological conditions. April 14, 6-7:30pm.
Learn more here: vchri.ca/celebrateresearch.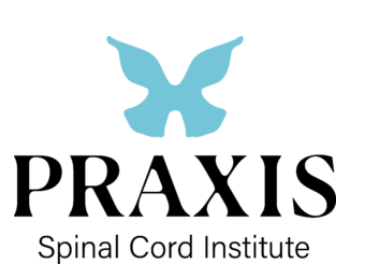 HSO PHASE 2 COLLABORATION
Phase 2 of the Praxis and Health Standards Organization (HSO) collaboration commenced in January 2021. In this phase of partnership, we are embarking on the development of CAN/HSO S3402:2022 Integrated People-Centred Spinal Cord Injury Rehabilitation Program, which is a revision of previous standards and will present the latest evidence-informed requirements for SCI rehabilitation program delivery at any point of care and in any care setting.
The revised standards will be informed by findings and recommendations from phase 1 including the "Experience Mapping of Persons with Lived Experience of SCI," which outlined the experiences of people with an SCI in the 0 to 18 months after leaving rehab and returning to their home or community. To learn more, please read the Insights Report.
RICK HANSEN SPINAL CORD INJURY REGISTRY (RHSCIR) REPORT
"Rick Hansen Spinal Cord Injury Registry: A look at traumatic SCI in Canada in 2019" was recently published in 2021. This report is a detailed look at clinical and demographic data collected from 655 new RHSCIR participants in 2019. It outlines trends in: the type of injury, patient demographics, care pathway, length of hospital stay, secondary complications, and social impacts after traumatic SCI. It is hoped that this report can be used to inform research and clinical practice, as well as policy making and program planning. Learn more by viewing the report.

Thanks for reading this issue of The ICORDian – we hope you enjoyed it! Please subscribe and have future issues delivered to your inbox. If you have any comments about this issue or suggestions for future ones, please contact us.


Rona Herzog, Jocelyn Chan, Mike Berger, Jordan Squair, Alanna Shwed, Seth Holland, and Katie Ashwell for their contributions to this issue of our newsletter.