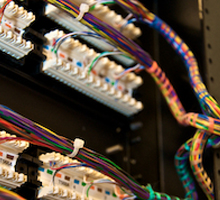 In response to requests from around the globe, ICORD's first Café Scientifique event, Spinal cord injury research: it's not rocket science, it's harder, will be webcast (for both live-streaming and later viewing). Click here to join in or view the webcast.
We are excited to announce that the event is now booked to capacity. In order to make it an enjoyable evening for everyone, we cannot guarantee that we will be able to accommodate unregistered guests.
If you are registered but know you will be unable to attend, please email cafe@icord.org to let us know, as we have a considerable waiting list. Information about parking in the neighbourhood can be found here.