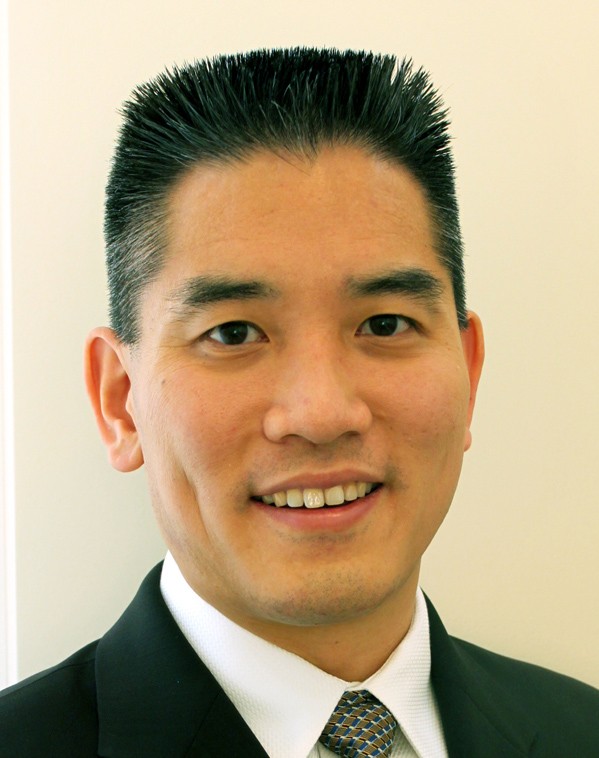 Principal Investigator
M.D. (Queen's University), F.R.C.S.C [Orthopaedic Surgery] (University of British Columbia), Ph.D. [Neuroscience] (University of British Columbia), Spine Fellowship (Rothman Institute at Thomas Jefferson University)
Canada Research Chair in Spinal Cord Injury
Professor, Department of Orthopaedics, Faculty of Medicine, University of British Columbia
Spine Surgeon, Vancouver Spine Program, Vancouver General Hospital
Associate Director, Clinical Research, ICORD
Director, Vancouver Spine Research Program
Research Interests
Biomarkers
;
Clinical trials
;
Neuroprotection
;
Spine surgery
;
Translational research
Dr. Kwon is a surgeon-scientist with advanced training in spine surgery and also a PhD in neuroscience. He is a Professor in the UBC Department of Orthopaedics. As an attending orthopaedic spine surgeon at Vancouver General Hospital his practice is focused on the management of adult spine trauma, spinal cord injuries, and non-traumatic conditions such as spine infection, deformity, and degeneration. As a neuroscientist and Principal Investigator at ICORD, Dr. Kwon runs an active basic/translational research laboratory. Dr. Kwon is currently also serving as the Associate Director, Clinical Research, for ICORD, and is the Associate Scientific Director of the Rick Hansen Institute.
Dr. Kwon's primary research interest is in spinal cord injury. During his residency, he met many young patients on the spinal cord unit whose lives had been devastated by SCI; this motivated him to pursue a career in spine surgery and a PhD in neuroscience.  Now, as a surgeon-scientist, his research interests in SCI span the translational continuum from basic bench research all the way to clinical trials. His research program is best characterized by "bedside back to bench" and "bench to bedside" bi-directional translation.
Currently, Dr. Kwon is leading a national clinical trial in acute SCI to establish biomarkers of injury, improved guidelines for the management of patients in the early stages of their injury, and a more complete picture of the pathophysiology of acute human SCI. In the laboratory, he has developed new models to facilitate the preclinical evaluation of novel therapeutic strategies. He has conducted the "bench" scientific studies on a neuroprotective drug that is now moving "to the bedside" in a human clinical trial of acute SCI. He is also actively involved in establishing a 'translational roadmap' for the preclinical validation of novel therapies such as stem cells.
Dr. Kwon loves working with ICORD because of the multidisciplinary interface between science and medicine. He enjoys the ease with which his research can translate from "bench-to-bedside" and "bedside back to bench" with ICORD situated right on the campus of Vancouver General Hospital, the provincial referral center for all acute spinal cord injuries in British Columbia.
Recent Collaborations:
The interdisciplinary nature of Dr. Kwon's research program has facilitated the establishment of strong collaborations both within and beyond UBC. Within UBC, he collaborates directly on studies of spinal cord injury with a core group of researchers, which include Dr. Peter Cripton and Dr. Tom Oxland who study injury biomechanics and prevention, Dr. Wolfram Tetzlaff who studies neuroregeneration, and Dr. Marcel Dvorak who studies clinical SCI. In addition to this core group, Dr. Kwon collaborates with researchers from numerous disciplines across UBC including Dr. Judy Illes (Canada Research Chair in Neuroethics) to study the ethics of stem cell treatments for SCI. He has also generated research collaborations with Dr. Bruce McManus, the Director of the iCAPTURE Centre at St. Paul's Hospital and with Dr. Leonard Foster (Dept. of Biochemistry & Molecular Biology) at the Centre for High Through-put Biology (ChiBi) to conduct proteomic assessments after acute SCI in human patients and in experimental models.
Beyond UBC, Dr. Kwon has established strategic, project-based collaborations with the clinical community and scholars at other Canadian and international institutions. As the Principal Investigator of the Canadian Multicenter CSF Pressure and Biomarker (CAMPER) study, Dr. Kwon has established direct collaborations with spine surgical colleagues in Calgary (Drs. Steve Casha and Brad Jacobs), London (Dr. Chris Bailey), Montreal (Dr. Stefan Parent), Ottawa (Dr. Eve Tsai), and Halifax (Dr. Sean Christie). He is currently collaborating with Dr. Greg Dekaban and Dr. Lynne Weaver from the University of Western Ontario to preclinically evaluate a promising monoclonal antibody treatment which decreases neutrophil invasion and inflammation within the injured spinal cord. Beyond Canadian borders, Dr. Kwon has collaborations with the United States Department of Defense in the study of spinal cord injury as this relates to soldiers injured in battle. Dr. Kwon is also developing relationships with researchers around the globe who are interested in utilizing his CSF samples and biobank to evaluate proteins that they have only been able to study in animal models up until now.
Major Findings:
Biomarkers are important for clinically validating new therapies. Dr. Kwon has found biomarkers in cerebrospinal fluid (CSF) which indicate the pathophysiology of SCI.
CSF pressure is an important factor in secondary damage after traumatic SCI. Lowering pressure by draining CSF is a common technique for treating certain aortic aneurysms, but has not been evaluated for treatment of SCI. Dr. Kwon found that CSF drainage was not associated with negative effects when used to treat acute traumatic SCI.
For more of Dr. Kwon's major findings, please see the selected publications below, as well as his recent publications listed at the bottom of the page:
Techniques employed in the lab:
Behavioural assessments
Biochemistry proteomics
Clinical trails
Histology
Microdialysis
Surgery
Affiliations with organizations and societies:
Department of Zoology, Faculty of Science, University of British Columbia
North American Spine Society
Society for Neuroscience (SFN)
Scoliosis Research Society (SRS)
Vancouver Coastal Health Research Institute (VCHRI)
Vancouver General Hospital (VGH)
Awards
Some of Dr. Kwon's recent major awards and accomplishments include:
Best Paper Award (Canadian Spine Society Annual Meeting, 2016)
Best Paper Award (Canadian Spine Society Annual Meeting, 2016)
Top Basic Science Poster Award (Cervical Spine Research Society Annual Meeting, 2015)
Cure Advisory Committee Chair (Rick Hansen Institute, 2014)
J. Eduoard Samson Award (Canadian Orthopaedic Foundation, 2014)
Canada Research Chair Tier 2 in Spinal Cord Injury (2012)
Bringing Clinical Renown to Vancouver General Hospital (Vancouver Coastal Health Awards of Excellence, 2011)
2nd Place in Best Paper Presentation for Development of a Novel Porcine Model of Spinal Cord Injury" (International Conference on Spinal Cord Medicine and Rehabilitation [Combined ASIA-ISCOS Meeting], 2011)
American-British-Canadian Travelling Fellow (Canadian Orthopaedic Association, 2011)
Kappa Delta Young Investigator Award (AAOS/Orthopaedic Research Society, 2010)
Business in Vancouver's Top 40 under 40 (2009)
Michael Smith Foundation for Health Research Scholar Award (MSFHR, 2007)
Hibbs Award in Top Basic Science Research Paper (Scoliosis Research Society Annual Meeting, 2006)
Whitecloud Award in Clinical Research (IMAST, 2005)
Current lab members
| Research Associates | Research Assistants | Postdoctoral Fellows | Graduate Students |
| --- | --- | --- | --- |
| Dr. Femke Streijger | Neda Manouchehri | Dr. Sanam Salimi | Ylonna Kurtzke |
| Dr. Elena Okon | Kitty So | | Seth Tigchelaar |
| | Katelyn Shortt | | |
| | Kevin Dong | | |
| | Megan Strawford | | |
Trainee Awards
Year
Trainee
Award
2016
Ana Gheorghe
2nd place poster in the Masters category at the Annual Research Meeting (ICORD)
Neda Manouchehri
1st place poster in the Staff category at the Annual Research Meeting (ICORD)
Femke Streijger
Staff Award of Excellence in Research (ICORD)
Seth Tigchelaar
Honorable Mention in the PhD Category at the Annual Research Meeting (ICORD)
2015
Elena Okon
1st place poster in the Staff category at the Annual Research Meeting (ICORD)
Kitty So
2nd place poster in the Staff category at the Annual Research Meeting (ICORD)
2014
Neda Manouchehri
1st place poster in the Staff category at the Annual Research Meeting (ICORD)
Elena Okon
Staff Excellence Award (ICORD)
Kitty So
3rd place poster in the Staff category at the Annual Research Meeting (ICORD)
Femke Streijger
2nd place poster in the Staff category at the Annual Research Meeting (ICORD)
2013
Femke Streijger
1st place poster in the Staff category at the Annual Research Meeting (ICORD)
2012
Jae Lee
President's Staff Award for Emerging Leadership (UBC)
2011
Claire F. Jones
Medtronic Spinal Research Award for Best Paper (Spine Society of Australia Annual Scientific Meeting)
2010
Emily R. Dodwell

Frank B. Smith Resident Research Award for Best Paper (North Pacific Orthopaedic Society, 85th Annual Meeting)
2nd Place Poster Award (Canadian Association of Physical Medicine and Rehabilitation Annual Meeting)

Claire F. Jones
Margaret H. Hines Award for Top Podium Presentation (Ohio Injury Biomechanics Symposium)
Current Opportunities in the Lab
Dr. Kwon is currently seeking a PhD student to join his research team. This position will be jointly supervised by Dr. Kwon and Dr. Femke Streijger, Research Associate, ICORD. Starting salary is $21,000 per year. You will be expected to apply for competitive external funding. Other funding opportunities (Teaching Assistant or Work Learn positions) may also be possible. To be eligible for this position, you should have an M.Sc. from a recognized university and be accepted by the Faculty of Graduate Studies at the University of British Columbia. Your verbal and written English communication skills must be excellent. Competitive candidates will have extensive experience with in-vivo micro-dialysis, ELISA and multiplex analysis, immunohistochemistry, microscopy, FACS and animal behavioral testing. Preference will be given to applicants with published scientific manuscripts and at least one first-author publication in the field.
To apply, please send a cover letter outlining your research interests, a CV, and the names and contact information of 3 references to Dr. Femke Streijger by email or post (click for mailing address).
Recent publications
Search PubMed