You can choose to support ICORD's general research programs, a summer research program for Indigenous youth, or our Physical Activity Research Centre.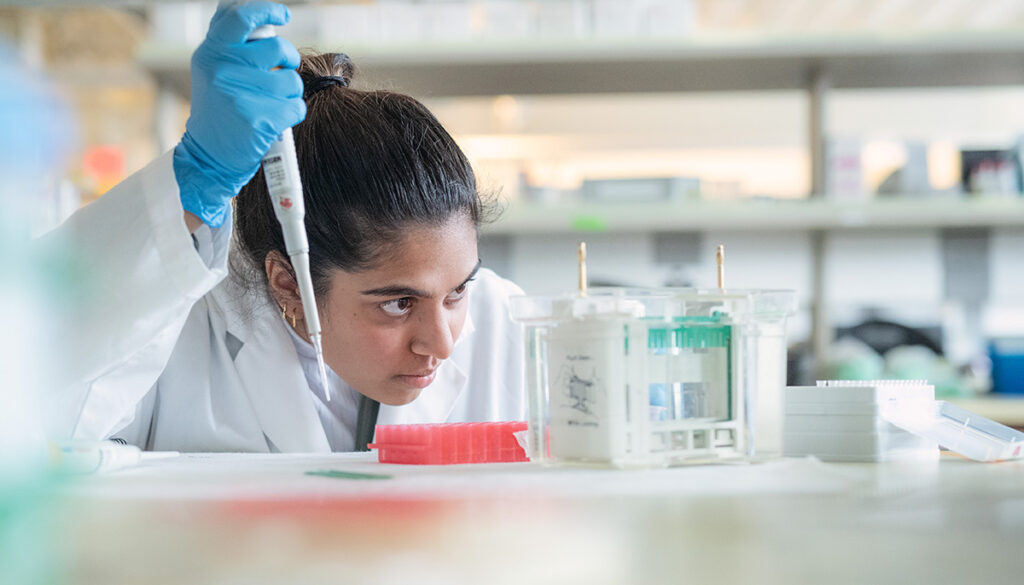 Support ICORD Research Programs
Your donation will support ICORD researchers as they work to develop therapeutic strategies to promote functional repair after SCI, to validate and implement evidence-based clinical and rehabilitation practices, and to improve the quality of life and community reintegration for people with SCI.

---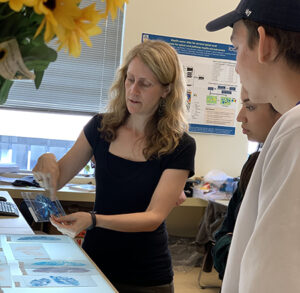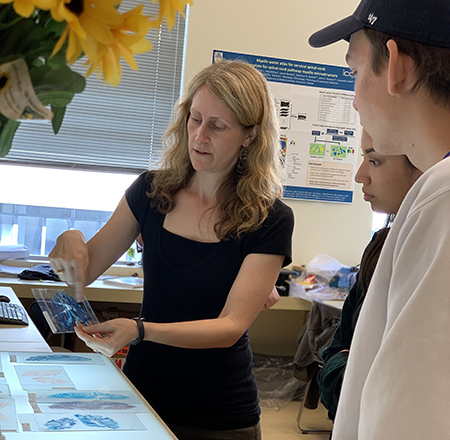 Support ICORD's Summer Research Program for Indigenous Youth
ICORD, in partnership with UBC's School of Biomedical Engineering (SBME), is excited to offer a summer program to provide opportunities and mentorship for Indigenous (First Nations, Inuit, and Métis) youth interested in scientific research.
We invite senior high school students to do research projects in ICORD and SBME labs, in the hope that experience in a research environment might inspire students to go on in the sciences, and maybe consider further studies or a career in neuroscience.
Grade 10-12 students join us for 6-week paid placements to do short-term projects tailored as much as possible to their specific interests. Students are primarily supervised by graduate students and/or research staff, who in turn get the opportunity to gain leadership and supervisory skills.
We're crowdfunding to support student salaries, as well as lab and research supplies for this program.


---
Support the Yuel Family Physical Activity Research Centre (PARC)

Keeping fit is important — no less so if you experience complete or partial paralysis due to spinal cord injury, illness, or disease. However, many people struggle to find facilities that are designed with them in mind. The Yuel Family Physical Activity Research Centre (PARC) at ICORD is a fitness centre with an extensive collection of adapted exercise equipment intended for people with SCI. The centre offers drop in opportunities, group exercise classes and personalized training for over 500 members of the local SCI community, and provides paid and volunteer positions for more than 60 students from UBC's School of Kinesiology each term. Community members, students, healthcare practitioners and researchers all come together at PARC to learn from and with each other.

Your donation today will ensure PARC members continue to have access to specialized, adaptive and accessible equipment. Your support is also critical to creating opportunities UBC students seeking applied and practical experiences working with diverse community members.

---
DONATE BY MAIL/CHEQUE
To make a donation by cheque or credit card, or to make memorial donations, please complete this form, print it and mail it (along with cheque, if applicable) to:
ICORD Administration
3rd Floor, 818 West 10th Avenue
Vancouver, BC V5Z 1M9
MORE INFORMATION
For more information about donating to ICORD or to discuss your gift, please contact Alana Schultz / 604-827-0569 at the UBC Faculty of Medicine Development Office.
UBC's Canadian Charity Registration number is 10816 1779 RR0001.