UBC Resources:
Books and articles
Everyone must do more toward reconciliation, by Kovy Wilson (January 4, 2019, Vancouver Sun)
21 Things You May Not Know About the Indian Act, by Bob Joseph: a detailed breakdown of the Indian Act and how it affected Indigenous people including the ban on traditional ceremonies, forcing young children to residential schools, and restrictions on claiming an Indian status and land ownership. (Summary by CBC books)
Award-winning novel Five Little Indians, by Michelle Good, follows the lives of five young adults as they try to return to the outside world with no support, money, family connections or life skills while also trying to overcome the trauma experienced during residential school. (Summary by CBC books)
Fatty Legs, a children's story by Margaret Pokiak-Fenton & Christy Jordan-Fenton that follows the experience of an Inuit girl attending residential school. (Summary by CBC books). A Stranger at Home is the sequel to Fatty Legs and is about Margaret's struggle to re-assimilate into her own culture after two years in residential school. (Summary by CBC books)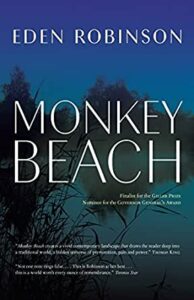 Monkey Beach, a novel by Eden Robinson: This story is set in the village of Kitamaat, British Columbia and begins with Lisa Hill, the protagonist of the story, searching for her brother, Jimmy, who has mysteriously disappeared. While she searches for her brother, she reflects on her childhood memories and the difficulties that she faced as an Indigenous teenager. This novel combines elements of mystery and supernatural as it describes Lisa's ability to communicate with the dead and connect with the paranormal. (Summary by CBC books)
The novel was also made into a movie.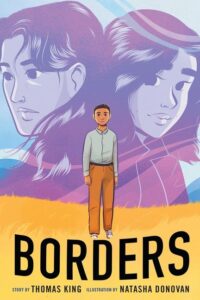 Borders, a graphic novel by Thomas King: The protagonist and his mother travel from Alberta to Salt Lake City to visit the protagonist's sister. When they reached the border, they identified themselves as Blackfoot but were denied access to America or return to Canada unless they identified themselves as Canadians or Americans. (Summary by CBC books). This graphic novel was first published as a short story in 1993 and was based on King's own experience at the border crossing. It unfolds a powerful story about justice, identity and belonging.
The 500 Years of Indigenous Resistance Comic Book: Revised and Expanded, a graphic novel by Gord Hill: This graphic novel portrays flashpoints in history when Indigenous peoples have risen and fought back against colonizers and other oppressors. It includes Canadian events: the Oka crisis from 1990 to as recent as the WEt'suwet'en anti-pipeline protests in 2020.
Shows, videos, and podcasts 
Reservation Dogs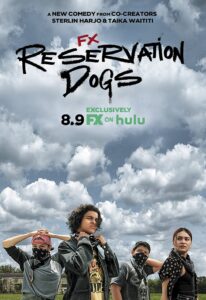 on Disney Plus (TV Series)
Reservation Dogs is the first drama series that features all Indigenous writers and directors, along with an almost entirely Indigenous North American cast and production team. This comedy follows the lives of four Indigenous teenagers in rural Oklahoma where they rob, steal and save to break out of their hometown and make their way to California.
The Conversation, Don't Call Me Resilient (Podcast)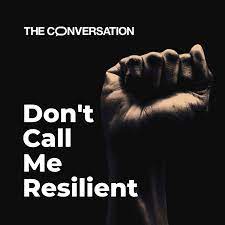 Episode 6 Indigenous land defenders:  In this episode, we hear from Indigenous land defenders that are fighting to protect their land against invasive development and defending the right to live openly on what is stolen land. 
Episode 14 Unmarked graves of 215 Indigenous children were found in Kamloops a year ago: What happened since?: This episode reflects on the events that occurred one year after the discovery of the unmarked graves of 215 Indigenous children in Kamloops. 
Short animations on the cause of Intergenerational Trauma and the healing process (YouTube Videos)
Intergenerational Survivor and Healing | Matthew Shorting | TEDxWinnipeg  (Ted Talk): Hear from Matthew Shorting and how he heals from being forcibly separated from his family as a child.
Residential school survivor explains the impact on her family (YouTube Video, 3:38): Listen to Louise Longclaws' experience in attending a residential school and how it affected her ability to bond and parent her own children.
My Auntie Survived residential school. I need to gather her stories before she's gone (Youtube video, 44:05): A short documentary by CBC where Sarain Fox interviews her auntie and matriarch, Mary Bell, that survived residential school.
Places to visit: 
First Nations House of Learning, UBC Vancouver Campus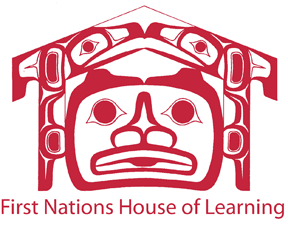 Address: 1985 West Mall, Vancouver, B.C, Canada
Visitors can learn about the Indigenous culture or the history of the interactions that have shaped our country.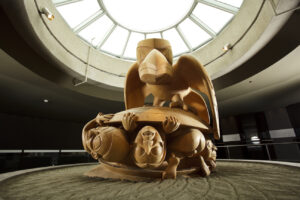 Address: 6393 NW Marine Drive, Vancouver
The museum has the largest collection of First Nations art and historical everyday objects. It also has ongoing tours of totem poles and carving shed available called "The Pole Walk".
Several other important Indigenous heritage sites in Vancouver are described on this Heritage Vancouver page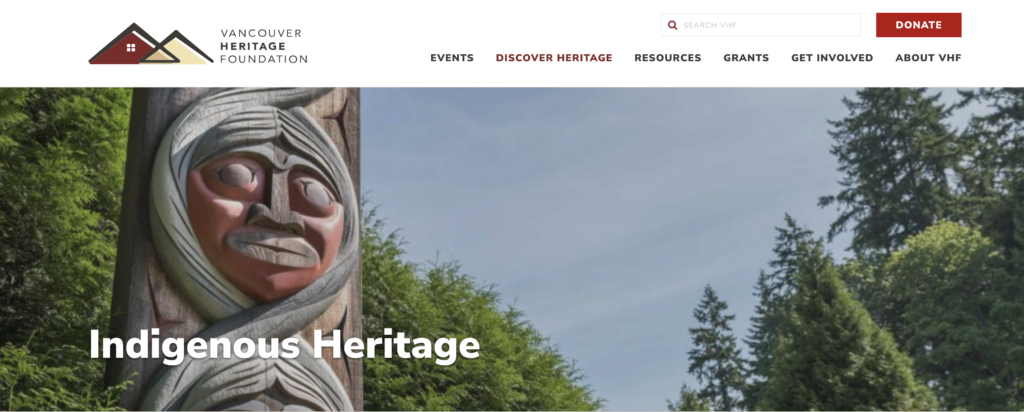 Indigenous resource suggestions