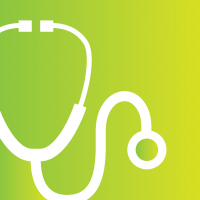 Researchers in Dr. Tania Lam's lab are currently looking for participants for a study on Brain-Derived Neurotrophic Factor (BDNF), a protein that has been associated with nerve regeneration and plasticity. As physical activity may increase BDNF factors in an able-bodied population, we are trying to see if this holds true for an SCI population as well.
In this study, you will be asked to come to our lab at ICORD for two visits:
Visit 1: In this one-hour visit, we will ask you to complete a few questionnaires and then our research nurse will take a very small blood sample.
Visit 2: in this hour and a half visit, we will ask you to to perform an exercise test on an arm-cycle and complete a full-body Dual-energy X-Ray Absorptioetry (DXA) scan. This scan evaluates your body composition and will provide data on outcomes like your percentage of body fat, your bone density, and your amount of muscle mass.
Why should you participate in this study?
BDNF is a very important protein for neuroplasticity and nerve repair. By understanding its relationship to health and exercise, we may be able to inform new rehabilitation practices for individuals after SCI.
You may be able to participate in this study if you:
are between 19-65 years of age
incurred your SCI at least 9 months ago
are able to speak and understand English
weigh less than 130kg (285lbs)
do not have diabetes, metabolic syndrome, or any other condition contraindicated for fasting
do not have hemophilia or any other blood disease for which it is unsafe to sample your blood
are not taking anticoaguland or antiplatlet medication (i.e. blood thinners)
Time commitment: 2.5 hours
Compensation for participation: $50 and a copy of your DXA Scan results
This study will take place at the Blusson Spinal Cord Centre (818 West 10th Avenue, Vancouver).
For more information or to sign up to participate, please contact the study coordinator, Alison Williams, by email or call 604-675-8815