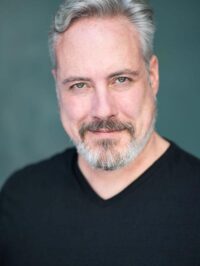 Principal Investigator
B.Sc. (Queen's University), Ph.D. (Queen's University), Post-Doctoral Fellowship (King's College London)
Associate Professor, Department of Zoology, Faculty of Science, University of British Columbia
Research Interests
Pain
;
Plasticity
;
Regeneration
;
Sensory neurons
;
spinal cord injury
;
Sympathetic neurons
Dr. Ramer's research focuses on sensory neurons by examining how low sensory information works at the spinal cord level, how signals are processed to transmit pain and manage locomotion, how sensory fibres can reconnect with the spinal cord after injury, and how uninjured fibres compensate for damaged ones. He also looks at whether exercise and growth factors can be used to improve recovery. Another major area of his work is in the profound changes in the sympathetic nervous system after spinal cord injury.
Dr. Ramer is an Associate Professor in the Department of Zoology at the University of British Columbia and a Principal Investigator at ICORD. He completed both his B.Sc. and his Ph.D. at Queen's University. His Post-Doctoral Fellowship was at King's College London.
Dr. Ramer's research aims to find ways of promoting recovery which is not directly related to locomotion: recovery from pain due to damaged nerves, improved bladder and bowel control, and normalization of blood pressure.
He enjoys working at ICORD because it allows him to focus on his research in an extraordinary facility.
Recent Collaborations:
Dr. Ramer works with Dr. Andrei Krassioukov on researching the relationship between exercise and autonomic function.
He also collaborates with Dr. Jaimie Borisoff on examining the change in knee-jerk reflex after SCI, so that patients with SCI always have a large reflex response.
Major Findings:
Dr. Ramer's research has identified a growth factor which appears in the spinal cord after SCI and prevents regeneration and plasticity. These effects are negative, but having identified the specific growth factor gives Dr. Ramer and others a target for later research.
Dr. Ramer has also discovered a new organelle in sympathetic neurons.
For more of Dr. Ramer's major findings, please see the selected publications below, as well as his recent publications listed at the bottom of the page:
Awards
Some of Dr. Ramer's recent major awards and accomplishments include:
ROAD Undergraduate Mentorship Award (UBC Research Opportunities and Director 2008)
CIHR New Investigator Award (CIHR, 2006-2011)
Senior Scholar Award (MSFHR, 2001-2006 and 2006-2011)
Spinal Cord Prize (International Spinal Cord Society (2000)
Current Lab Members
| Undergraduate Students | Masters Students | Ph.D. Students | Research Staff |
| --- | --- | --- | --- |
| Maria Koh | Bridget Bethell | Seth Holland | Brittney Smaila |
| Zafirah Razak | Erin Erskine | | Mandy Wong |
| Nana Okraku-Yirenkyi | | | Jessica LiuTrainee Awards |
Trainee Awards
Year
Name
Award
2020
Seth Holland

endMs personnel award, MS Society

2019
Brittney Smaila

Graduate Award + COVID bonus, Faculty of Science
Graduate Student Travel Award, Zoology
Trainee Travel Award, ICORD
2nd Place Masters Poster, ICORD

2019
Seth Holland

Four-year Fellowship, Cell and Developmental Biology
2nd Place Poster, ICORD
1st Prize PhD Poster, Canadian Spinal Cord Injury Symposium

 2015
Diana Hunter

 Poster Presentation Winner (3rd International Autonomic Symposium)
Techniques employed in the lab:
Behavioural analysis
Behavioural models
Electrophysiology
Light, confocal, and electron microscopy
Affiliation with organizations and societies:
Society for Neuroscience member
Current Opportunities in the Lab
There are currently no openings in Dr. Ramer's lab. Please contact Dr. Ramer with inquiries.
Recent publications
Search PubMed