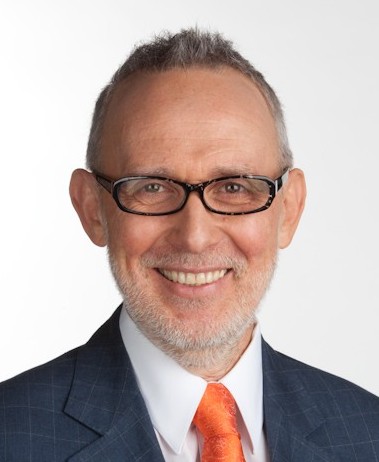 Principal Investigator
M.D. (Volgograd State Medical School), Ph.D. (Ivan Pavlov Institute of Physiology)
Professor, Division of Physical Medicine and Rehabilitation, Department of Medicine, University of British Columbia
Associate Director, Rehabilitation Research, ICORD
Director, ICORD Autonomic Research Unit
Staff physician, Spinal Cord Program, GF Strong Rehabilitation Centre
Adjunct Professor, Departments of Physical Medicine and Rehabilitation, University of Western Ontario
Research Interests
Autonomic Dysreflexia
;
Cardiovascular health
;
Knowledge translation
;
Locomotor training
;
Sexual rehabilitation
Click here to visit the Krassioukov Lab website
Dr. Andrei Krassioukov is a clinician-researcher devoted to helping people with SCI maintain their cardiovascular health. His focus is on a condition commonly known as autonomic dysreflexia (AD), a condition familiar to the majority of individuals with SCI as well as their caregivers. It is characterized as ranging from unpleasant to debilitating episodes of increased arterial blood pressure that can be commonly introduced by very simple stimuli, such as a tight belt or inappropriate wheelchair positioning. Without timely recognition and management the condition can complicate and lead to life-threatening situations.
Dr. Krassioukov is the Associate Director of Rehabilitation Research for ICORD. He is also a Professor in the Department of Physical Medicine and Rehabilitation at the University of British Columbia, and a physician in the Spinal Cord Program at Vancouver Coastal Health's GF Strong Rehabilitation Centre. He obtained his M.D. from Volgograd State Medical School, Russia, and his Ph.D. from Ivan Pavlov Institute of Physiology, Russian Academy of Science, St. Petersburg, Russia.
Dr. Krassioukov feels that if we can understand, through research and education, why the condition develops in people with SCI, then we can help manage the condition for the SCI community as a whole. What we learn from lab experiments help us to bring knowledge to clinical practice; we learn how to manage this life-threatening problem and how to assist paramedics and doctors in the emergency room, people in the forefront of acute SCI management.
The ability to combine clinical work with basic science and research is the true success of ICORD. Being able to collaborate with colleagues with multidisciplinary areas of expertise is extremely important for success in SCI research, and therefore also to Dr. Krassioukov.
"Sometimes I hear that SCI is an end-of-life experience for some people," said Dr. Krassioukov. "Yes, it is bad, but I am inspired and astounded by many of my patients, my research participants and the paralympians I was able to interact with during the last three Paralympic Games. The International Olympic Committee invited me and my students to conduct research on autonomic dysreflexia during the games, a condition common to individuals with SCI, and one that frequently causes significant disadvantage for paralympians during the competition." Presently, Dr. Krassioukov's team is looking forward to the 2012 London Paralympic Games, where they will help with education and research as part of a cardiovascular clinic. The main goal of the research is to give all athletes an even playing field.
Recent Collaborations:
As Principal Investigator on a recently awarded CIHR team grant, Dr. Krassioukov will be working with four major SCI research and rehabilitation centres (Vancouver, Toronto, Hamilton, and Winnipeg), focused on cardiovascular health in individuals with chronic SCI: locomotor training, education, and knowledge translation. For more information on this research click here.
Dr. Krassioukov is involved with educating healthcare providers, physicians, and paramedics, to diagnose, treat and prevent AD, which in turn will reduce the number of hospital days for these patients. This represents an enormous cost saving as well as a large improvement in the lives of individuals coping with AD. This work will give emergency room physicians and paramedics a set of guidelines and education for dealing with AD. He is working with Drs. Susan Harkema of the Frazier Rehab Institute in Louisville, Kentucky, Larry Vogel of Shriners Hospitals for Children in Chicago, Illinois, and Stephen Williams of the Boston Medical Center.
Major Findings:
Dr. Krassioukov's basic and clinical research has been focused on AD following SCI for more than 20 years. He has developed a multi-disciplinary laboratory that is now internationally known for numerous basic science and clinical innovations in the area of AD following SCI. This serious complication of SCI was unrecognized until recently; twenty years ago, reviewers of his first grant studying the effect of SCI on the cardiovascular system believed that people with SCI didn't need to worry about cardiovascular disease, and that the only focus should be on curing paralysis. Today, autonomic dysfunction is recognized as a major avoidable cause of morbidity in people with SCI, and is even used, at great risk, by athletes with SCI to give them a competitive advantage in paralympic sports.
He has pioneered the development of several tools that put research knowledge directly in the hands of those who could most benefit people with SCI, including the creation of a novel education tool for first responders (i.e. paramedics, EMTs), and PleasureAble: a free resource on sexual devices and adaptations for people with SCI, funded by DHRN, a MSFHR Health of Population network. These tools and resources are practical solutions to information gaps that put patients at risk and prevent full enjoyment and quality of life for people with SCI.
As a Professor of Medicine at the University of British Columbia, Dr. Krassioukov's teaching philosophy is to foster critical thinking, creativity, and independence so that students will acquire crucial skills which will prepare them for any job in the future. His strong commitment to mentoring the next generation of clinicians and researchers drives his work as primary supervisor of several trainees. During the last 20 years of his academic career, Dr. Krassioukov has supervised or co-supervised more than 20 graduate students, and what gratifies him most as their supervisor and teacher is to see their success.
 Current Lab Members
Dr. Krassioukov also has two residents and four emergency residents at Vancouver General Hospital.
Techniques employed in the labs:
Human electrophysiology
Immunochemistry, histology, microscopy
Telemetry for continuous blood pressure and heart rate monitoring
Affiliation with organizations and societies:
American Paraplegia Society (APS)
Board of Directors, American Spinal Injury Association (ASIA)
Canadian Association of Physical Medicine and Rehabilitation (CAPM&R)
International Spinal Cord Society (ISCoS)
Current Opportunities In the Lab
Dr. Krassioukov is accepting Ph.D and post-doctoral fellow applications for a position as researcher working on cardiovascular research. Applicants should be familiar with SCI dysfunctions, and preferably some locomotor training. Please send your CV and a brief letter outlining your research objectives to Dr. Krassioukov or fax to 1-604-675-8820.  Click here to download the full postdoctoral fellow job description.
Videos
Dr. Andrei Krassioukov gives an overview of the field of cardiovascular diseases following SCI and his research in that field.
Watch Dr. Andrei Krassioukov's Café Scientifique talk on the cardiovascular health of Paralympic athletes.
Recent publications