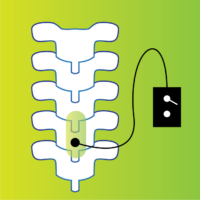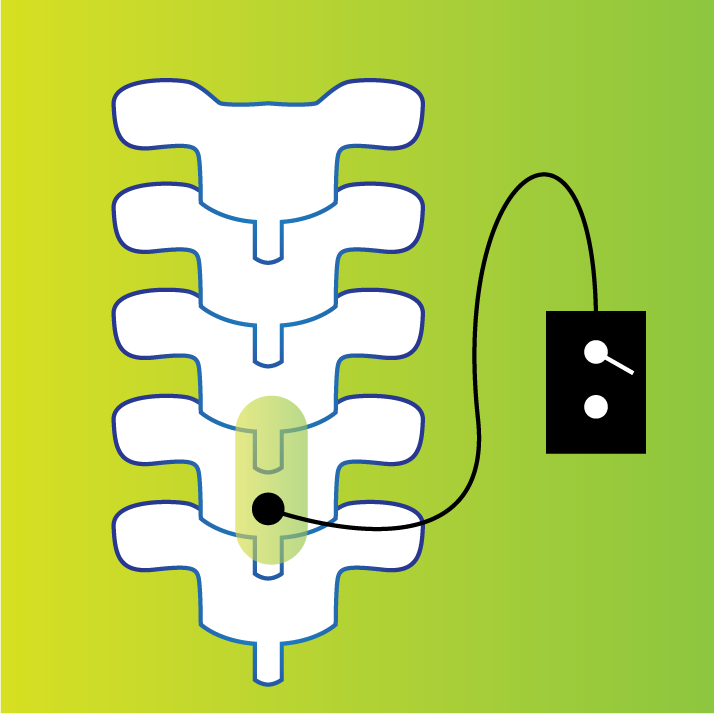 We are trying to understand how neurogenic lower urinary tract dysfunction (loss of bladder control) can be recovered after brain or spinal cord damage due to spinal cord injury, multiple sclerosis or stroke. The study treatment will take about an hour (60-65 minutes), 2 times a week for 12 weeks. The spinal stimulation study device (SCONE) is investigational; while Health Canada has not approved the use of the SCONE device to treat bladder dysfunction, it has approved its use in this clinical study.
You will be randomly assigned to one of two study groups: an experimental SCONE treatment or a dummy (sham) treatment. The sham treatment also involves neurostimulation, but the intensity will be different from the SCONE treatment group. The stimulation is administrated by the same study device for both groups, and you will not know which group you are in. Study visits will include the completion of questionnaires and 2 voiding diaries, and 24 non-invasive spinal cord stimulation therapy sessions (active treatment or sham) that will occur twice per week.
Why should you participate in this study?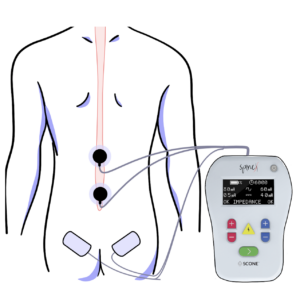 The main benefit to you for taking part in this study is the potential direct benefit of improving bladder function including reduced incontinence (trouble controlling the bladder), increased sensation of bladder and larger bladder capacity. However, we cannot guarantee these results. The information learned in this study will contribute to a better understanding of electrical spinal stimulation procedures and may help other patients in the future.
You may be eligible to participate in this study if you:
Are aged 18-70 years
Have at least 1 year of spinal cord injury (ASIA A-D), multiple sclerosis or stroke
Have a diagnosis of Neurogenic Lower Urinary Tract Dysfunction (NLUTD)
Have a Body Mass Index (BMI) of less than 35
You will not be eligible to participate in this study if you have:
Had bladder botulinum toxin (Botox) injections within 12 months
An implanted central or peripheral neuromodulation
An indwelling catheter for bladder drainage (intermittent catheters are allowed)
Time commitment
Eligible participants enrolled in the study will be asked to complete 27 visits at ICORD over the course of 15 weeks.
Compensation for participation
Participants will be compensated for their time and any associated transportation / travel costs.
This study will take place at:
ICORD/Blusson Spinal Cord Centre (818 West 10th Avenue, Vancouver)
For more information or to sign up to participate, please contact the study coordinator, Jennifer Phan, by email at Anhduong.phan@ubc.ca or by phone at (604) 675-8816.