In this second issue of 2023, we report on our Annual Research Meeting, learn about trainee research into optogenetics and myelin repair, hear from a long-time ICORD researcher, meet a visiting scholar, learn about new ICORD research studies, and more!
We hope you enjoy these feature stories:
And these regular columns:
---

A record ARM
ICORD hosted our 20th Annual Research Meeting (ARM) on March 8 and 9. We had a record 187 people in attendance over the two days. Keynote talks were given by Alexander (Sasha) Rabcheveky from the University of Kentucky, and Julien Cohen-Adad from the Université de Montréal. ICORD researchers Drs. Brett Hilton, Stacy Elliott, Jacquelyn Cragg, John Madden, Ipek Oruc, Jasmin Ma, Victoria Claydon, and Jaimie Borisoff presented short research talks. Saina Nemati, Keili Shepherd, Robert Buren, and Nikolai Lesack gave mini-trainee talks. Dr. Heather Gainforth and Alanna Shwedd led a lively discussion on Integrated Knowledge Translation, and trainees and staff presented 74 research posters, which is more than we've ever had, by far!
ICORD is very grateful to the Rick Hansen Foundation for their ongoing and continued support of our Annual Research Meeting.
Enjoy this short slideshow of photos from the 2023 ARM, including some behind-the-scenes shots of event organizers at work.
---
"I've left my mark on ICORD"

Long-serving ICORD Principal Investigator Dr. Bonnie Sawatzky has scaled back her research program to take on an important leadership role with the UBC Department of Orthopaedics.
Bonnie has been interested in orthopaedic research since a summer job as an undergraduate gave her a glimpse into the Ortho World. She was working for a Medical Genetics researcher at BC Women's Hospital, which was right next to Children's Hospital. "I kept looking down the hall, thinking It would be really cool to work at Children's." After she graduated, she was hired to work in the Children's Hospital spinal cord clinic to use her computer skills (rare and highly sought after in the mid-1980s) to create a database. This first job led to a position as a researcher in Orthopaedics. Faculty members that she worked with encouraged her to pursue her Masters, and after that, to get her PhD, focusing on the 3D motion of the spine during scoliosis surgery. She graduated with a Ph.D. in Applied Science from SFU in 1998 and was immediately hired as an assistant professor in the UBC Department of Orthopaedics.
Bonnie joined ICORD as a PI in 2001, after convincing Founding Director Dr. John Steeves that paediatric SCI should be part of the new research centre he was putting together. She was a co-investigator on the successful Canada Foundation for Innovation grant application that funded the construction of the Blusson Spinal Cord Centre, and provided input into many of the features that make the BSCC so accessible. She moved into the BSCC in 2008, and since then has supervised many graduate and summer students and run a wide range of research on mobility and quality of life, assistive devices, and arthrogryposis (a rare congenital condition that causes muscle weakness and joint contractures. The most common type, amyoplasia, have an anterior horn cell deficit of the spinal cord).
In July 2022, Bonnie accepted the position of REDI Director (Respect, Equity, Diversity and Inclusion) for Orthopaedics. In this role, Bonnie is "working towards creating a more inclusive environment where everyone's voices are heard." In addition to a variety of other leadership responsibilities in the department, Bonnie also spends a lot of time working with the undergraduate medical education program. Even though she has so many demands on her time, she's still collaborating on a few ICORD research projects with colleagues Drs. Ben Mortenson, Jaimie Borisoff, Carolyn Sparrey, and others.
Bonnie has sacrificed her body twice in the name of her ICORD research. The first time, she was testing out the safety of a study protocol for which she would soon be inviting wheelchair users to participate. "I was wheeling on a treadmill at increasing angles, and when we got to a 10% grade, my chair flipped backwards and I landed on the treadmill with the chair on top of me! Luckily I didn't get hurt, and we learned that 10% was too steep, so we changed the protocol." The second time, she was teaching a student how to use a Bluetooth wristband to control a wheelchair power assist device. "The devices got paired incorrectly, so the student was unwittingly controlling my chair. My chair took off across the lab and smashed into the wall! I literally left my mark on ICORD," she said. [Please note, no injuries were incurred by Bonnie doing research at ICORD as her own crash test dummy!]
Looking back, Bonnie says that she enjoyed her time as ICORD PI. "When I joined, I wasn't sure what to expect, but it's been way better than whatever I thought it would be," she said. She is proud of the work she has done creating an essential foundation of knowledge about basic wheelchair mobility, efficiency, and confidence that continues to be built upon by researchers and wheelchair users alike. Her ICORDian colleagues are glad to know she'll still be around to occasionally take part in events and research projects, because her expertise and experience have been, and continue to be incredibly important to the ICORD community.
Dr. Sawatzky is a panellist at Disrupting the Status Quo: Intersecting Inequities Impacting Women in the Faculty of Medicine and Opportunities for Change on June 7, from 9:30 am to 1:30 pm. Click here for details about this symposium.
---
Postdoc explores the potential for myelin repair in SCI
by Jocelyn J. Chan
Dr. Ashleigh Willis is a neuroscience postdoctoral fellow in the laboratory of ICORD Associate Member Dr. Freda Miller. She's passionate about exploring the potential for myelin repair in SCI. Originally from Glasgow, Scotland, Ashleigh studied the interplay of genetic and environmental risk factors for schizophrenia during early brain development before developing an interest in neuroscience.
Growing up, Ashleigh never knew anyone who had been to university, let alone a scientist. It wasn't until her undergraduate studies that she discovered her fascination with the brain and its intricacies. "Neuroscience discoveries were developing at an incredible speed and were getting close to solving some big mysteries and helping so many people suffering from various diseases of the central nervous system. I wanted to be involved in helping to answer questions that could make an impact on people's lives, so I signed myself up for a Master's in neuroscience and I never looked back," she explained.
Currently, as a postdoc, Ashleigh is studying the potentially positive role of microglial ligands in neural stem cell-mediated oligodendrogenesis and myelin repair in rodent models. Microglia are specialized immune cells that are found in our central nervous system, which play an important role in maintaining the health and function of our nervous system. Microglial ligands are molecules that bind to receptors on all cells, including microglial cells and neural stem cells (NSCs).
Ashleigh is researching the potential of these ligands to aid in the repair of myelin, the protective insulating layer surrounding nerve fibres that get damaged in SCI. Oligodendrocytes are the cells responsible for producing this protective myelin, and thus oligodendrogenesis (the process of generating new oligodendrocytes) is necessary for myelin repair.     Most people have heard of stem cells in the media, but they might not have heard of neural stem cells (NSCs). NSCs are a type of stem cell that are found in the nervous system, particularly in the brain and spinal cord. NSCs are capable of self-renewal and can differentiate into various types of neural cells, including oligodendrocytes. Specifically, Dr. Willis is investigating V-SVZ NSCs, neural stem cells located in the subventricular zone (SVZ) of the brain. V-SVZ NSCs have a higher proliferation rate than NSCs in other brain regions.
Ashleigh has found that V-SVZ NSCs increase their production of oligodendrocytes during demyelination (i.e. loss of myelin) while retaining their pattern of gene expression. Following demyelination, the V-SVZ niche environment changes with prominent alterations in microglia numbers and expressed ligands. She also found that microglia-adult NSC proximity is enriched during demyelination and that microglia-derived predicted ligands may enhance proliferation and oligodendrogenesis. This line of research may open ways to stimulate endogenous progenitor cells and avoid the need for cell transplantation.
Promisingly, these data indicate an important role of the V-SVZ environment in NSC-mediated oligodendrogenesis, suggesting a positive role for microglia-produced ligands in myelin repair. "My ultimate goal through my fellowship is to make my contribution to the understanding of how we might repair myelination following injury or disease. I also hope that I will hone my question-asking skills, but more importantly, will develop a good sense of whether they can feasibly be answered."
---
The ups and downs of a visiting professor
Visiting professor Dr. Alexander (Sasha) Rabchevsky had a rough start to his sabbatical visit to Vancouver. He arrived late at night in our February blizzard and discovered that the airline had left his wheelchair in Dallas. The clunky hospital-grade chair he was offered as a temporary replacement wouldn't fit into 'accessible' washroom stalls at YVR, and it took 45 minutes to hail a taxi that could fit the chair he had been given. His rental accommodations fell through at the last minute, and it snowed. A lot.
But he was up and running the next morning. His friend John Chernesky brought a loaner chair to his hotel, along with coffee and pastries because he hadn't eaten since Dallas. Fortunately, ("but with complete impunity,") the airline found and returned his chair along with the seat cushion they had lost separately. The weather (eventually) started to improve, and he found another place to stay near to ICORD. In early March, he presented the Rick Hansen Plenary Lecture at ICORD's Annual Research Meeting. And since then, he has been using his visit to ICORD to learn and conduct collaborative studies while enjoying interactions with the research team of his first ("and favourite") career mentor, Dr. Andrei Krassioukov.
Sasha is a professor of physiology and endowed chair at the interdisciplinary Spinal Cord & Brain Injury Research Center at the University of Kentucky, in Lexington, KY. His research focuses on neuroprotective therapeutics after acute spinal cord injury (SCI), like work done by ICORD's Dr. Wolfram Tetzlaff, as well as employing more chronic SCI models of autonomic dysreflexia, like work done by ICORD's Dr. Krassioukov.
As a 19-year-old undergraduate student, Sasha was a passenger in a motorcycle accident that resulted in fractured thoracic vertebrae rendering him a complete T5 paraplegia. "When I came out of the coma, I was the first person with SCI that I'd ever met," said Sasha, "and I think that was a natural impetus for me to go into SCI research." After graduating with his BSc, he worked as a biology technician at Walter Reed Medical Center before going to the University of Florida for graduate studies in SCI and experimental therapies.
In 2002, Sasha himself underwent surgery at Cleveland FES Center to implant experimental electrodes into his quadriceps, hamstrings, buttocks, and lower back muscles. By pushing buttons on a remote handheld unit connected to the electrodes, he was able to stand with a walker and ambulate up to 20m. The FES system is still operational after 22 years, and Sasha uses it at home in a standing frame or lying down watching TV, or in any position for exercising spastic muscles.
Sasha has come to Vancouver to learn about the methods Dr. Krassioukov is using in his transcutaneous spinal stimulation research studies as he would like to run similar projects when he returns to Kentucky later this summer. During the remainder of his visit, he and Dr. Krassioukov's team will conduct ongoing and planned experiments, work on a joint grant application, and make plans for future collaborative projects.
"It has been wonderful to have Sasha join our lab as a visiting scholar," said Krassioukov Lab Research Associate Dr. Rahul Sachdeva. "He is not just a brilliant scientific mind and great mentor, but also a super fun person to have conversations over drinks. I have really enjoyed our long, stimulating conversations that eventually led us to a potential grant idea that we plan to submit later this year."
Sasha very much enjoys the collegial and collaborative atmosphere at ICORD. In the same way visitors to Vancouver often enthuse about being able to go skiing on the local mountains in the morning and paddling at the beach in the afternoon, Sasha loves being able to take part in pre-clinical experiments in Dr. Krassioukov's lab on the fourth floor of the BSCC, visit Dr. Tetzlaff's lab on the fifth floor to consult on his Mend the Gap project, observe Dr. Krassioukov's patient visits in the clinic on the second floor, then assist with human-based studies on the third floor—all on the same day!
"I visited UBC Vancouver twenty years ago, when ICORD was still 'CORD,' and thought it was the bee's knees, but strangely this is the first time I've been back," said Sasha. He's enjoying working in the very-accessible Blusson Spinal Cord Centre and getting around easily on transit, but as a wheelchair user, he's not especially keen on the challenges of the city's "hilly" topography. "While Vancouver most certainly has unparalleled beautiful views, there are often prices to pay to try and access them. But it's worth the effort in the end!"
Sasha's visit is supported by ICORD's International Exchange program, which is generously funded by the Rick Hansen Foundation. His first graduate fellowship, to study recombinant kinesin proteins for drug delivery in axons at the University of Florida from 1991-1993, was funded by the Rick Hansen Man In Motion Legacy Fund.
---
Optimism about optogenetics
by Jocelyn J. Chan
Shahriar Shahlileh is a Ph.D. student in Dr. Dena Shahriari's BioAugmentative Interfaces Lab. Together with his colleagues, he has developed a new device that could advance the treatment of spinal cord injuries. The device is called the OptoChip and is an implantable optogenetic device designed to help damaged axons (the projections of nerve cells) grow back and form functional synapses.
Optogenetic stimulation is a cutting-edge technique that uses light to control specific cells in the nervous system. This technique involves genetically modifying cells to express light-sensitive proteins, which can be activated or inhibited by different wavelengths of light. While the technology for making this work in people is not yet clinically available, Shahriar's goal is to use this technique to selectively activate neurons in the spinal cord and promote neural growth, with the hope of eventually helping to improve function and mobility for people living with SCI.
The OptoChip is a tiny device (just 13 x 13mm) that contains a thin, flexible probe with specific LEDs. After being surgically implanted under the skin, on top of the spinal cord, the OptoChip is fully autonomous with multiple LED lighting sources that pulse and activate neurons. Shahriar has already worked on re-developing several iterations of the OptoChip, with the latest version being a wirelessly rechargeable device that can deliver optogenetic stimulation to specific areas of the spinal cord.
Shahriar and his colleagues are currently testing the device in pre-clinical models, studying the effects of this stimulation on neural growth and function, with the hopes of observing axonal growth towards the distal point.
Dr. Dena Shahriari is excited about her student's progress. "Shahriar has pushed the boundaries of optogenetics technology via OptoChip. In addition to the device enabling us to study the effects of optical stimulation on axonal growth, it is engineered such that it can be used by other neuroscientists to discover spinal circuitry," she said.
Looking forward, Shahriar's goal is to further optimize the device to change its optical parameters. "I would like to make the OptoChip capable of wireless re-programming using NFT technology (the same technology used for contactless payments). This would involve using a reader, such as one found on an iPad, to wirelessly adjust the stimulation parameters. Examples of parameters are how often the LED lights pulse and for how long," he explained.
The potential for optogenetics is enormous, and Shahriar's work on the OptoChip is an exciting step forward in understanding neural growth and functional synapse formation. Beyond his doctoral thesis work, Shahriar is passionate about continuing his research. "After my PhD, I'd like to pursue post-doctoral studies and eventually lead a research group. Even if I transition to industry, I would like to be in R&D to continue with research," he said.
---

A year of connecting people with research
by Jocelyn J. Chan
For the past year, Nicole Bailey has been ICORD's Study Liaison, helping connect potential study participants with researchers, offering guidance and support throughout the process.
"As part of my role, I speak with individuals who are interested in participating in research studies. During these phone conversations, I listen to their research interests and, if they are comfortable, ask about their injury to help me identify studies that they may be interested in and eligible for," explained Nicole, who recently completed her Master of Science under the supervision of Dr. John Kramer. "Once I have narrowed down potential studies, I provide them with personalized lists along with the contact information of study coordinators. I also offer to introduce interested individuals directly to study coordinators via email if they prefer."
Nicole is passionate about helping the community get involved in research and is happy to offer guidance on common inclusion and exclusion criteria that participants should be aware of. "The most common misconception I come across is that there will be a lot of research studies aimed to improve function that anyone with an SCI can participate in. Community members are really interested in stimulation studies, but unfortunately, the inclusion criteria for these studies are very specific. For instance, quite a few individuals who have non-traumatic SCI contacted me wanting to find a stimulation study but the study criteria currently only accept traumatic SCI. The inclusion and exclusion criteria are important to ensure participant safety while maintaining the accuracy and reliability of study findings. However, it's important to acknowledge that these criteria may sometimes disappoint potential participants. The good news is that I have been able to find at least a few studies for every interested person!"
Nicole is also committed to making sure that participants fully understand what they are agreeing to when they decide to participate in a study. For each study she sends to interested participants, she explains its purpose, inclusion/exclusion criteria, time commitment, details on the study protocol and more. She also offers to discuss the studies by phone as needed. If participants have any questions or concerns about a particular study, they can contact the study coordinator to clarify any details before connecting them with the coordinator.
Nicole's favourite part of being a study liaison is speaking with community members. She enjoys hearing stories of resilience and hope from those who have participated in studies before and want to find new ones to be a part of. "Participating in research studies can be a daunting experience, which is why I find it gratifying to serve as a liaison for interested individuals. By helping to facilitate communication between participants and study coordinators, this role aims to make the face of research more approachable and create a safer space for engagement."
Throughout her first year in the position, Nicole has worked hard to increase the visibility of the study liaison role, reaching out to all study coordinators via email to introduce herself and verify their studies' recruitment status. She has also engaged with the community by speaking to individuals in inpatient rehab at GF Strong about research and the study liaison role every six weeks. When asked about her goals for the future in this role, Nicole said, "I hope to continue building relationships with community members and researchers. By doing so, I hope to help bridge the gap between the two and increase opportunities for participation in research studies."
If you are interested in participating in research studies related to spinal cord injury and want guidance on eligibility criteria and more, send Nicole an email to begin your consultation!
---
H
uge congratulations to Dr. Heather Gainforth, who was named UBCO Researcher of the Year for Health Sciences earlier this month, and Dr. Femke Hoekstra of Dr. Kathleen Martin Ginis's lab, who was named Postdoctoral Fellow Research of the Year. The Researcher of the Year awards "recognize the ways in which UBCO researchers are making the world a better place through excellence in research and scholarly activity." It's an honour to recognize their hard work and dedication! Read more about the awards here.
---
Have your say in SCI research: a call for partnership
Do you work in an SCI research partnership?
Would you like to be involved in SCI research as a partner?
To help support meaningful research partnerships within SCI research, a multidisciplinary research partnership consisting of SCI researchers, research users, and funders has co-developed the first Integrated Knowledge Translation (IKT) Guiding Principles for conducting and sharing SCI research.
Integrated Knowledge Translation (IKT) is an approach to research that aims to bridge the gap between research findings and practice by including both researchers and those who could benefit from the research findings in the research process from the beginning to the end. This collaborative process requires shared decision-making between researchers and research users, such as policymakers, clinicians, patients, and families. This partnership approach to research works to identify the needs, interests, and perspectives of all to ensure that research findings are relevant, accessible, and usable.
The goal of this project is to co-develop a partnership tool with and for ICORD to optimize the support and guidance provided for SCI researchers and research users to work in meaningful collaboration together.
You're invited to complete an anonymous survey that aims to understand how to best support research partnerships within ICORD. At the end of the survey, you'll be redirected to an external link where you can let us know if you'd like to be interviewed about your thoughts on what research partnership looks like to you.
Everyone interested in SCI research (people living with SCI, service providers, trainees, investigators, sponsors, etc.), is welcome to participate!
Click here to take the survey!
Participation in the study is voluntary and will not impact your position at or relation to ICORD in any way. If you have any questions or concerns, please contact Alanna Shwed or the principal investigator of this study, Dr. Heather Gainforth (by email or phone at 250-807-9352). Dr. Gainforth is an ICORD Researcher and Associate Professor in the School of Health and Exercise Sciences at UBC-O.
We look forward to your input in creating a partnership tool to co-produce knowledge that is relevant and useful to SCI research end-users!
---
Help us do research
Interested in helping ICORD researchers make SCI preventable, livable, and curable? These research studies (and more) are in need of participants!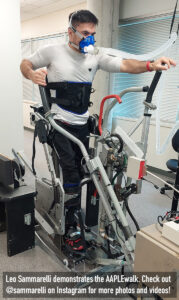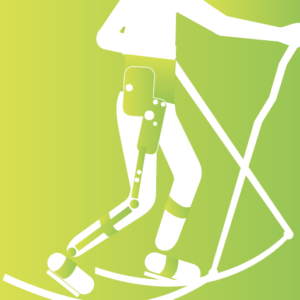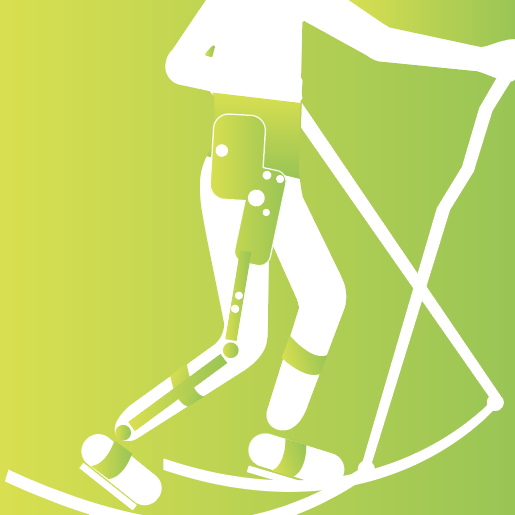 The AAPLEwalk is a revolutionary exercise machine that is being developed in the Borisoff lab. The machine raises a user from sitting to a fully supported standing position on an elliptical type exercise machine. The user's arm action is used to drive leg motion.
The lab is currently exploring the potential of the AAPLEwalk by comparing it to a seated exercise machine (the NuStep).
They are looking for adult users with complete spinal cord injuries who have experience standing to participate in this study. Click here to learn more!
Improving autonomic and cardiovascular care for BC residents with SCI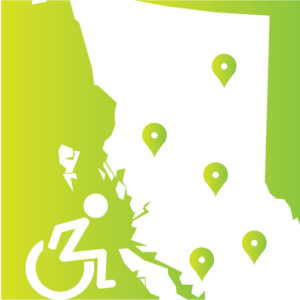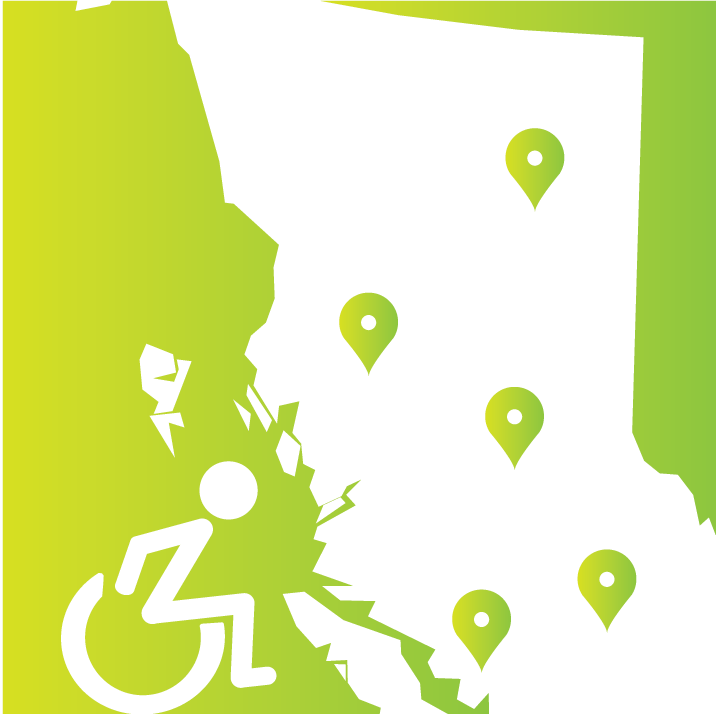 In BC, many individuals with SCI live far away from specialized rehabilitation and SCI-specific centres that are mostly based in Metro Vancouver. Researchers in Dr. Chris West's lab aim to understand how the healthcare experiences of individuals living with SCI differ by geographic region in BC (ie Lower Mainland vs. rural/remote BC) with a focus on prevention of disturbances of the autonomic nervous system (ie blood pressure). Additionally, the results of this study will provide feedback about improvements within the healthcare system for individuals with SCI obtaining quality care related to the heart, blood vessels, and autonomic concerns.
Click here to take the survey!
Experiences of people with SCI leaving rehabilitation and integrating into the community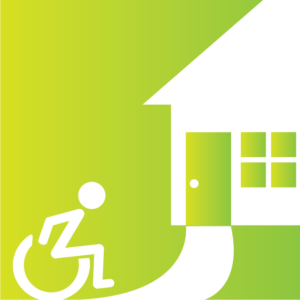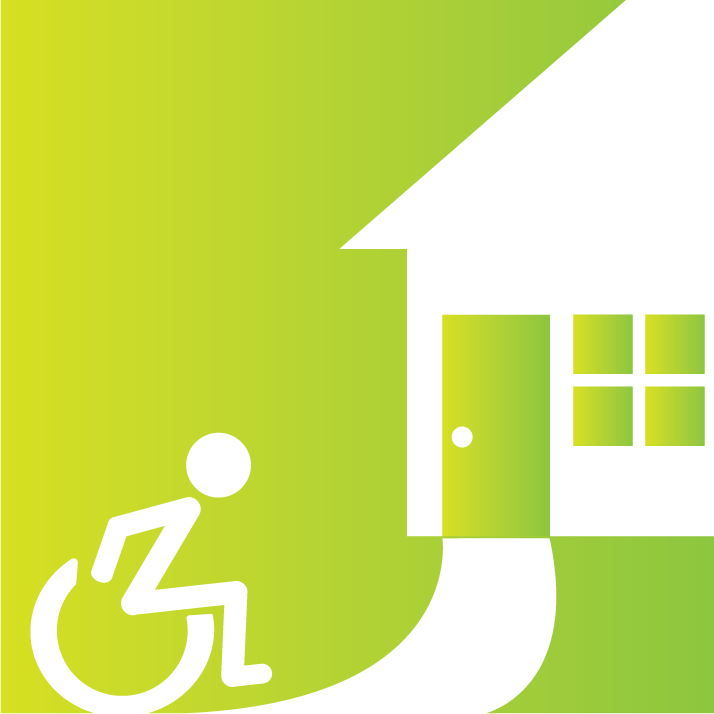 For many spinal cord injury (SCI) patients, rehabilitation to community transition can be challenging. Researchers in Dr. Ben Mortenson's lab want to understand the perspectives and the challenges of patients with SCI regarding returning home after being discharged from rehabilitation facilities and identify solutions to facilitate the transition of patients with SCI back to the community. Read More…
The impact of a new method of exercise on muscle development in people with SCI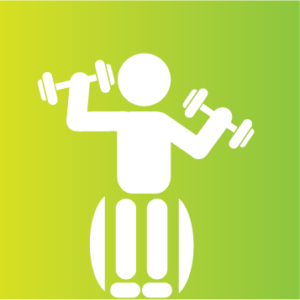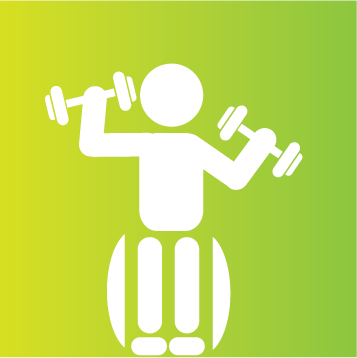 This study is being conducted to explore a novel and safe method of muscle improvement in people with SCI. Improving upper limb muscle strength, mass, and function is an essential clinical priority for improving daily living activities. Read More…
Exploring the impact of front-end attachments on eye gaze patterns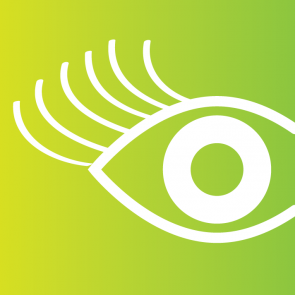 The study is open to manual wheelchair users and ambulatory individuals. The study aims to explore how the use of front-end wheelchair attachment devices, such as the Freewheel, impacts users' eye gaze patterns. Specifically, navigation strategies will be explored with Read More…
Online training on spinal cord injury physical activity counselling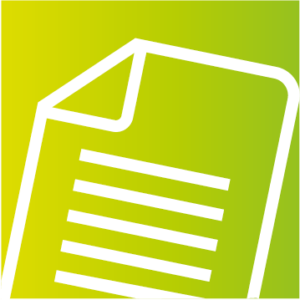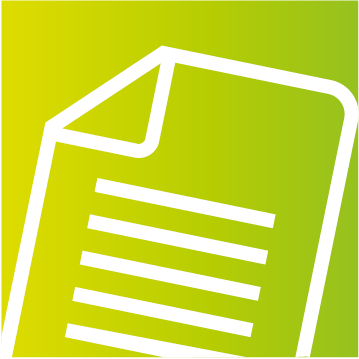 You are invited to take part in a study that aims to evaluate online training modules on the best practices for spinal cord injury (SCI) physical activity counselling. The results will be used to further improve the training and will Read More…
Co-developing a smoking cessation intervention for people with SCI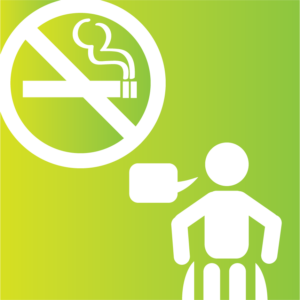 Participants are needed for a study to inform the development of a smoking cessation intervention for people with spinal cord injury SCI BC has partnered with Dr. Heather Gainforth, an Associate Professor at the University of British Columbia Okanagan, to Read More…
Click here to browse all the ICORD studies currently recruiting participants.
Interested in participating in ICORD research but feeling overwhelmed by the number of studies?
Our Study Liaison is here to help!
Nicole Bailey will work with you to narrow down what studies you may be eligible for. Over a few short phone calls, she will ask you questions about your research interests as well as common study inclusion and exclusion criteria.  From there she will tailor a list of research studies for you and provide details and contact information for each one. She can also directly connect you with study coordinators if you like. Send her an email to begin your consultation!
---
Partner news
First INCREASE BC conference
by Matthew Querée and Tzu-Hsuan Peng
The Rehabilitation Research Program at the G.F. Strong Rehabilitation Centre, in conjunction with Vancouver Coastal Health Research Institute, the UBC Division of Physical Medicine and Rehabilitation, and the UBC Rehabilitation Sciences Student Executive Committee recently came together to host the 1st Interdisciplinary Conference in Rehabilitation Science of BC (INCREASE BC) on April 26, 2023. Aiming to 'Revolutionize Rehabilitation Though Collaboration', INCREASE BC was attended by 200 researchers, students, and clinicians, all dedicated to improving the lives of people with disabilities and injuries in British Columbia.
"We have welcomed so many new partners this year to our improved version of Research Day, now titled INCREASE BC," said co-chair and ICORD researcher Dr. Janice Eng, Director of the Rehabilitation Research Program and co-director of the Centre of Aging SMART. "I am pleased to see so many of our clinicians, students, and researchers coming together and sharing their knowledge to enhance rehabilitation and care."
Conference highlights include the 52 posters, 17 oral presentations, and 2 keynote speeches by Dr. Carol Clark from Bournemouth University, UK, and Dr. Gerard Francisco from the University of Texas Health Science Center. In the GF Strong Professorship Lecture by Dr. Francisco, he highlighted the concept of 'Co-opetition' where ground rules for conflict and collaboration are pre-established. "Researchers discover potential answers to clinical questions that plague our patients; educators communicate and teach the discoveries; clinicians apply discoveries and based on observed patient outcomes, give feedback about safety and effectiveness to researchers and educators. If collaborators use the agreed upon business methods of co-opetition, their shared passion to achieve certain goals can surely be realized."
---

Celebrate Inclusion and Accessibility with the Rick Hansen Foundation
National AccessAbility Week is an annual event in Canada that brings people together to celebrate and promote inclusion and accessibility for people with disabilities in our communities.
Inspired by Rick Hansen's historic Man In Motion World Tour, it's an important time for people who have Spinal Cord Injury and other disabilities to come together, celebrate achievements, and advocate for a more accessible and inclusive society. National AccessAbility Week runs from Sunday, May 28, until June 3.
The Power of an Inclusive Mindset Panel
The Rick Hansen Foundation invites you to our live panel, The Power of Inclusive Mindsets, on Friday, June 2, at 10 a.m. PT/1 p.m. ET. Our panellists with diverse abilities will discuss how to challenge assumptions and uncover our unconscious biases to work toward a more inclusive mindset.
Join the #NAAWChallenge
The Foundation is excited to invite you to participate in the #NAAWChallenge. Use your social media channels to share a video or post that recognizes a family member, neighbour, friend, or colleague with a disability who has positively impacted you or your community. Challenge that person to do the same for another using the #NAAWChallenge hashtag to join the chain of recognition.
And there's More!
Check out our webpage for other ways you can celebrate. We even have a flag you can download to pin or fly proudly in your space! We hope you will join us in celebrating National AccessAbility Week, where we can work together to promote a more inclusive society for everyone!
---
Research Insider newsletter story features ICORD researcher
The VCHRI Research Insider newsletter ran an article about the wearable respiratory technology being developed by ICORD PI Dr. Babak Shadgan earlier this Spring. You can read it here!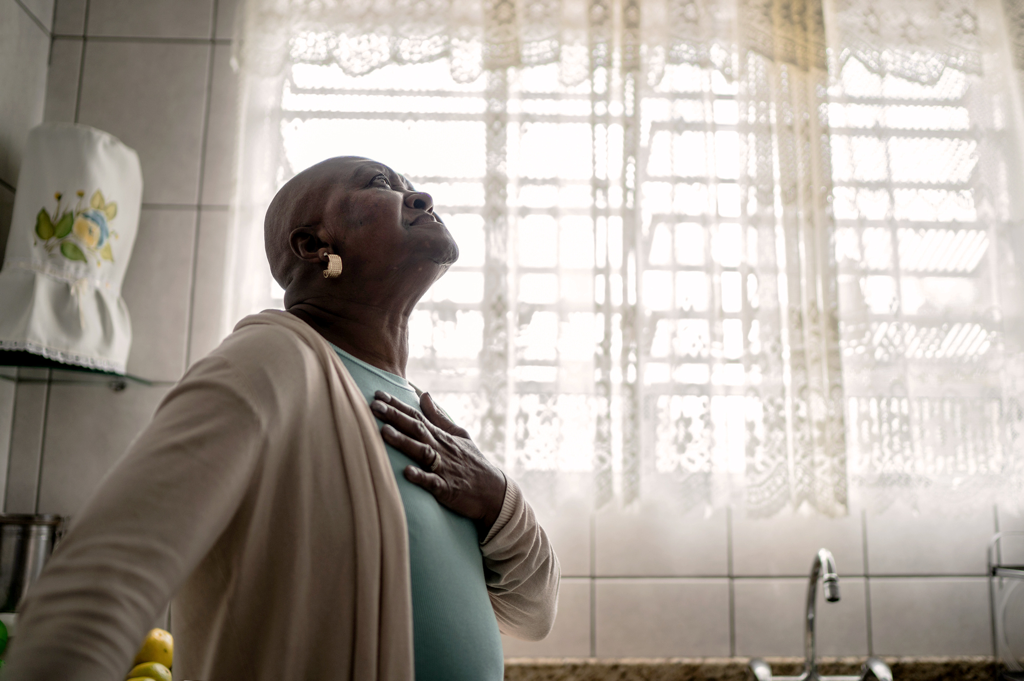 ---
Support the Charity Challenge!
The Charity Challenge is SCI BC's biggest fundraising event of the year and all funds raised will go towards SCI BC's peer program and information services, supporting our peers and the SCI community all across BC.
Every donation allows us to help people with SCI or related physical disabilities adjust, adapt and thrive!
Can you help us by reaching our goal of $80,000?
Click here to donate!
---
National SCI Registry Report 2020
This report provides a detailed look at the clinical and demographic data collected from 751 (611 tSCI and 140 ntSCI) new RHSCIR participants in 2020. Learn about the type of injury, patient demographics, care pathway, length of hospital stay, secondary complications, and social impacts after spinal cord injury. Read the report here.
The RHSCIR 2020 annual report is also available in French!
Registre Rick Hansen sur les lésions médullaires
Un portrait des lésions médullaires au Canada en 2020
Praxis Staff Spotlight: Shannon Rockall
Meet Shannon Rockall, Regional Clinical Liaison, BC Interior at Praxis, who facilitates spinal cord injury knowledge translation workshops for clinicians in the regional areas of BC.
---
Thanks for reading this issue of The ICORDian – we hope you enjoyed it! Please subscribe and have future issues delivered to your inbox. If you have any comments about this issue or suggestions for future ones, please contact us.
---
Jocelyn Chan, Femke Hoekstra, Bonnie Sawatzky, Sasha Rabchevsky, Ashleigh Willis, Shahriar Shahlileh, Alanna Shwed, Nicole Bailey, Matthew Querée & Tzu-Hsuan Peng for their contributions to this issue of our newsletter.