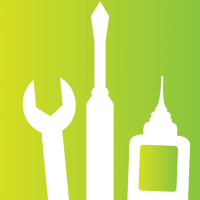 Statistics show that manual wheelchairs are poorly maintained, and there is evidence that manual wheelchair users generally do not know how to keep their wheelchairs working as efficiently as possible. The primary goal of this study is to investigate whether the I-WHEEL program can increase the knowledge of wheelchair maintenance for manual wheelchair users. We are also investigating the effect of the I-WHEEL program on manual wheelchair efficiency, and user satisfaction after completing an educational program.
If you participate in this study, you will have at least one session with a peer mentor to learn how to maintain your manual wheelchair and practice your newly-acquired knowledge. You will also have three visits with a researcher at ICORD. You may bring someone with you if you require physical assistance to take part in the study or to perform wheelchair maintenance activities.
Why should you participate in this study?
You will learn how to maintain your own manual wheelchair!
You may be eligible to participate in this study if you:
are at least 19 years of age
use a manual wheelchair for the majority of your mobility
understand written and spoken English
have the ability to transfer from your wheelchair
have access to the internet
are able to use tools (or can bring someone to assist you)
do not have existing pressure sores or medical issues that prevent you from using your manual wheelchair
Time commitment
You will have 3-hours of one-on-one training in the first half of June, as well as three 1-hour visits with a researcher for data collection. The first data collection will be in the second half of May, the second will be in the first half of June (after your 3-hour training), and the third will be in July. We are flexible with the timeline based on your schedule. In total, we are asking for 6 hours of your time.
The study will take place in the Blusson Spinal Cord Centre.
For more information or to sign up to participate, please contact the study coordinator, Mehdi Eshraghi, by email or phone 604-365-1451