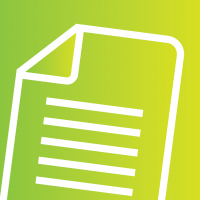 Spinal Cord Injury and Later-Life
Researchers from the University of British Columbia are looking for volunteers to participate in a study exploring spinal cord injury and later life.
With advances in health care, there are a growing number of individuals who are ageing with SCI. With the ageing population, there are also an increasing number of older adults experiencing SCI later in life. Unfortunately, research in this area has neglected these two populations. Our experience suggests that these groups experience significant functional issues and complex medical challenges. To satisfactorily address the combined challenges of ageing and SCI, it is imperative that issues and experiences of both of these populations are identified and explored. The data from the project will illuminate the complex problems experienced by these understudied populations and will be critical to identify 1) services that both groups require and 2) possible strategies that could be integrated into self-management or clinician-led education programs
Purpose of this study: To compare experiences of people aging with SCI with those who acquire one later in life.
 You may be eligible to participate if you:
Are 55 years of age or older
Had a spinal cord injury before the age of 30 OR sustained a spinal cord injury at least 2 years ago and after the age of 50
Speak English well enough to participate in an interview, complete questionnaires, and provide consent
UPDATE (August 26, 2016): the researchers have recruited and completed data collection for 28 participants. They are currently looking for 2 more participants that have sustained a SCI after the age of 50.
What is involved:
You will be asked to complete a data collection session over one or two sessions whichever you prefer (approximate time 2.5 hours). In the data collection session (s) you will participate in one interview and complete a series of questionnaires, and provide consent.
Why you might want to participate:
Findings from this study will be used as pilot data to leverage funding for a large study that will provide more authoritative evidence to guide practice. This information is critical to serve better the growing number of older adults with SCI. You will also receive a stipend to offset your expenses.
If you are interested in participating or if you would like more info please contact Leena Chau at leena.chau@ubc.ca or at 604-714-4108.