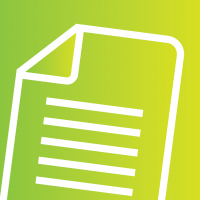 Project title: Capturing the perspective of the participant
Researchers from the University of British Columbia are looking for volunteers to participate in a study exploring the impact of physical activity for individuals living with spinal cord injury.
You may be eligible to participate if you:
What is involved?
You will be asked to attend a training session on photography techniques and etiquette and take photos to represent how attending PARC has affected your life.
You will also discuss the photos you take in a one-on-one interview or small group discussions, based on your preference and availability. During the interview or small group discussions, you will share the stories behind the photos you take and discuss how physical activity has impacted your life.
If you are interested, you can also showcase your photos in the final photo exhibition. The time commitment will be variable for each person; however, it will range from 5-10 hours depending on whether you participate in the final photo exhibit.
For the final photo exhibition, you will select photos and write a caption accompanying the photos.
Why might you want to participate:
PhotoVoice is an interactive and insightful methodology which uses photos/videos taken by the participant to explore a research question. In our study, we will ask participants to reflect on the photos they have taken in representing how PARC has impacted their lives. Individually, participants may benefit from critical self reflection stemming from picture or video taking; as well, their involvement may help the public to understand what impact an unique facility such as PARC can have on people living with spinal cord injuries.
If you are interested in participating or would like more information, please contact Allan Jone or Katherine Liu at pojone@alumni.ubc.ca or Dr. Sawatzky at bonita.sawatzky@ubc.ca or Dr. Mortenson at ben.mortenson@ubc.ca.
Principal Investigators: Dr. Ben Mortenson; Dr. Bonita Sawatzky