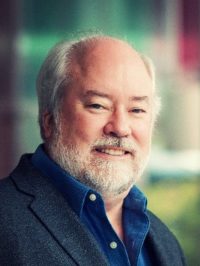 Emeritus Principal Investigator
B.Sc. (University of Manitoba), Ph.D. (University of Manitoba), Post-Doctoral Fellowship (University of Alberta)
Chair, SCOPE
Professor, Department of Neuroscience, University of British Columbia
Research Interests
Arm and hand rehabilitation
;
Clinical trials
;
Myelin
;
Outcome measures
;
Plasticity
After a long career in basic science research, Dr. Steeves has turned his attention to translational research, making application of research to patients a higher priority. His current research focuses on arm and hand rehabilitation after spinal cord injuries. His goal is to improve rehabilitation strategies by using assistive robots and virtual-reality training. With a number of colleagues from across the globe, Dr. Steeves also works on developing better criteria for enrolling participants in SCI clinical trials, and on improving outcome measures of the electrical properties of the body and the nervous system. Better measurements of the outcomes of clinical trials can establish how well they help people with SCI, and therefore promote better recovery.
Dr. Steeves is currently a Professor in the Department of Neuroscience at the University of British Columbia and a Principal Investigator at ICORD. He was also the Founding Director of ICORD. He is the Chair of SCOPE (Spinal Cord Outcomes Partnership Endeavor). He obtained his B.Sc. and Ph.D. at the University of Manitoba. He completed his Post-Doctoral Fellowship at the University of Alberta.
Clinical trials are used to determine whether a therapy is beneficial or not. This can only be known for certain when the trials are run correctly. The improved protocols and outcome measures which result from Dr. Steeves' work will make sure that the trials do run correctly and will improve their validity. This will allow potential therapies and interventions to be accurately assessed as beneficial or not. And whether a treatment is beneficial or not is extremely important to recovery!
As the founding director of ICORD, Dr. Steeves says the greatest reward of working at ICORD is watching its continued evolution. He especially enjoys the recognition received by the investigators and trainees of ICORD from the international research community. Watching the research centre continue to succeed is a great feeling for someone involved since the start.
Recent Collaborations: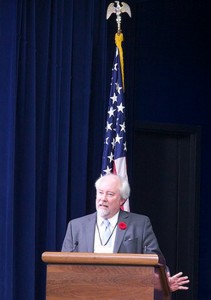 Dr. Steeves is the Chair of SCOPE (Spinal Cord Outcomes Partnership Endeavor) which works on translating discoveries to clinical trials.
He also collaborates with EMSCI (European Multicenter Study about Spinal Cord Injury) to analyse the database on SCI patients and their injuries to determine better clinical trial protocols.
Major Findings:
Dr. Steeves' research has shown how neural pathways from the brainstem to the spinal cord are essential in many species to initiate locomotion. This also established their fundamental role in activating and controlling movement.
Dr. Steeves helped discover that, although myelin in the brain and spinal cord helps neurons function more efficiently by wrapping around them, it also inhibits healing when the neurons are injured.
Dr. Steeves' recent research has helped to establish guidelines for clinical trials on SCI.
Techniques employed in the lab:
Electrophysiological recordings (electrical and contact heat evoked potentials)
Robot assisted movement
Virtual reality training
Affiliation with organizations and societies:
Board of Directors, American Spinal Injury Association (ASIA)
Board of Directors, Asia-Pacific Symposium on Neural Regeneration
Scientific Program Committee, International Spinal Cord Society (ISCoS)
Board of Directors, International Symposium on Neural Regeneration (ISNR)
Chair, Spinal Cord Outcomes Partnership Endeavor (SCOPE)
Awards
Some of Dr. Steeves' recent major awards and accomplishments include:
Champion of Change Award (National Spinal Cord Injury Conference, 2012)
Peter Wall Distinguished Scholar in Residence (2011-2012)
John & Penny Ryan BC Leadership Chair (2002-2010)
Current Lab Members
Graduate Student
Dirk Haupt
Current Opportunities in the Lab
Dr. Steeves is accepting students who have their own funding sources. Please contact Dr. Steeves with inquiries.
Videos
Dr. John Steeves presents an overview of the various aspects in SCI research.
Recent publications
Search PubMed