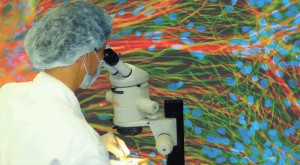 An updated and revised version of the popular and informative publication, Experimental treatments for spinal cord injuries: what you should know; a guide for people living with spinal cord injuries, their families, friends and health care professionals, is now available for download.
The revision was prepared by SCI experts from around the world, including ICORD's founding director, Dr. John Steeves. There were 14 authors in total with no more than one person from any single institution.
Version 2 is updated to 2012. As well as being more concise without sacrificing accuracy, it provides a large number appendices for readers wanting more in-depth information and additional links. This version of the document has been shortened to ten pages in total length, excluding the appendices. The authors feel it is easier to read, but has not lost any of the information provided in the original version.
The authors are grateful for support from the following organizations, which have contributed to one or more versions of the booklet: Spinal Cord Outcomes Partnership Endeavour (SCOPE, International), International Collaboration On Repair Discoveries (ICORD, Canada), Christopher and Dana Reeve Foundation (USA) • Craig H. Neilsen Foundation (USA), Institut pour la Recherche sur la Moëlle épinière et l'Encéphale (France) • International Spinal Research Trust (UK) • Fondation internationale pour la recherche en paraplégie (Switzerland) • Japan Spinal Cord Foundation • Miami Project to Cure Paralysis (USA) • Neil Sachse Foundation (Australia) • Paralyzed Veterans of America (USA) • Rick Hansen Foundation (Canada) • Wings for Life (Austria).
Translations of Version 2 will be posted when available.
For more information about this booklet, please contact Dr. Steeves.