In this issue, we look at the value of travelling as a trainee, report on our first Community Research Night, and meet a med student who made an impact on an important project. Plus: we report on interesting upcoming events, tell you about some new research studies, and share some news from our partners.

---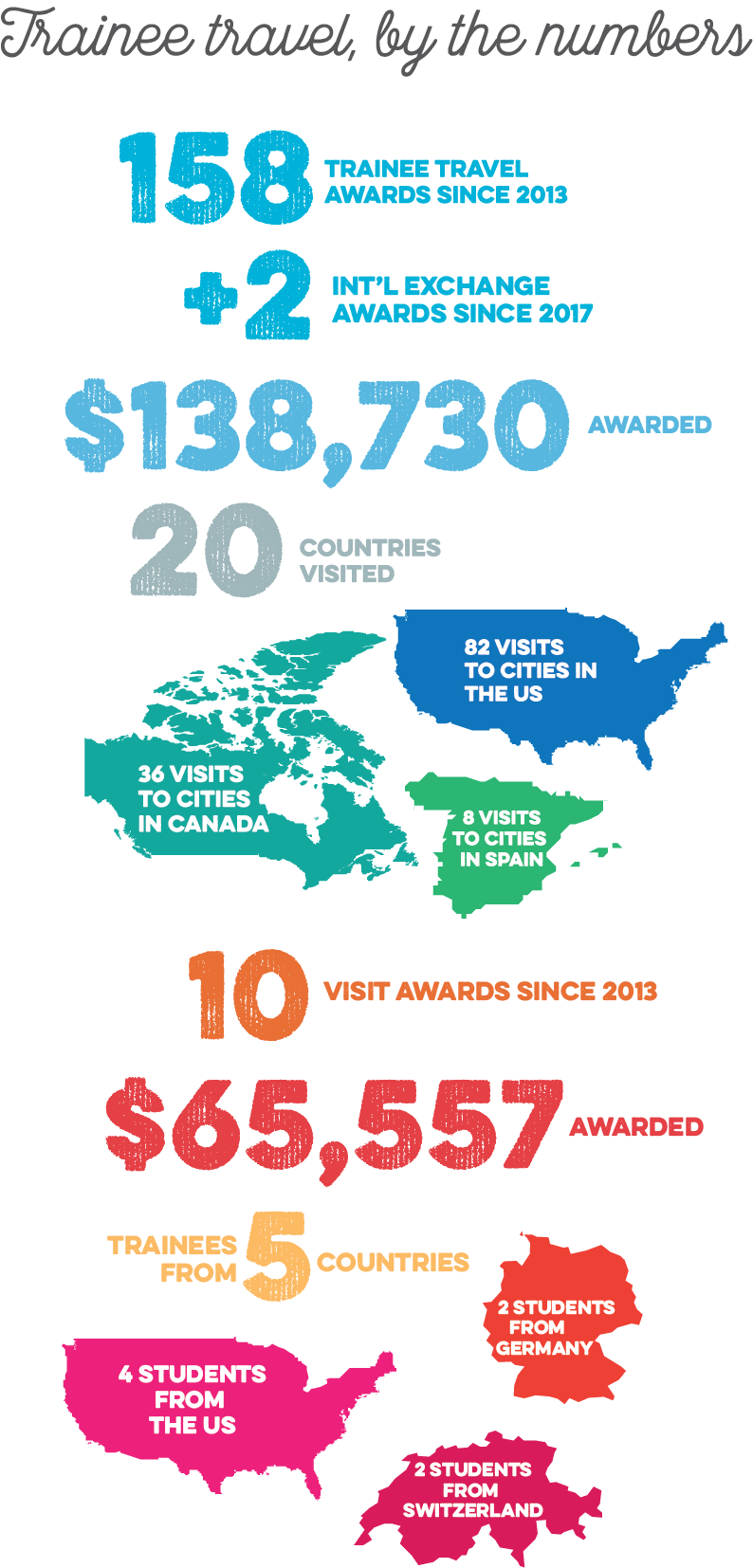 At last count, there were 341 trainees furthering their education at ICORD as undergrads, grad students, and postdoctoral fellows. One important aspect of being a trainee is sharing your research ideas with – and getting feedback from – fellow trainees, faculty, and other experts, not just at home, but around the world.
At ICORD, we try to create a vibrant training environment by supporting trainee travel to conferences (where they present their work and get feedback on it), to obtain specialized training, and to participate in international exchanges. We also invite international trainees to come to Vancouver to participate in research and share their perspective here at ICORD.
Many ICORD trainees have turned their travel into success stories. Zoe Sarafis of the Krassioukov and West Labs learned about transcranial Doppler and LabChart at the University of Split on a Go Global Self-Directed Research Award, and Dr. Peggy Assinck, a former trainee in the Tetzlaff Lab, used an ICORD Trainee Travel Award to meet her current postdoctoral supervisor,Dr. Charles ffrench-Constant, at the 2016 Gordon Research Conference on Myelin in Lucca, Italy. Seth Tigchelaar, a Ph.D student in the Kwon Lab, used an ICORD Trainee Travel Award to learn miRNA sequencing in Dr. Kendall Van Keuren-Jensen's lab at the Translational Genomics Research Institutein Phoenix, Arizona. "It was a very exciting process, to learn from the experts in this field, and be able to perform Next-Gen sequencing myself," said Seth.
The VISIT program has brought some very talented trainees to ICORD. Postdoctoral Fellow Dr. Catherine Jutzeler originally came to ICORD from Zurich on a VISIT grant to collaborate on research in Dr. John Kramer's lab. The Katies, visiting from Louisville, Kentucky, helped gather pilot data that Dr. Krassiuokov used for a successful Heart and Stroke Foundation grant.
Trainee travel is supported through a number of programs including the ICORD Trainee Travel awards (up to $1000), Trainee International Exchange (up to $7,500), the VISIT program for international students (up to $7,500), and UBC's Go Global program.
ICORD's Trainee Travel Award supports trainee travel to conferences, meetings, courses, and workshops, the International Exchange program funds trainees who wish to engage in unique research opportunities such as collaborative research projects with international laboratories or participation in knowledge translation activities, and the VISIT program supports partial costs for international trainees and scholars to come to ICORD. These programs are made possible by the Blusson Integrated Cures Partnership. UBC's Go Global programs and awards enable trainees to carry out research projects abroad, providing them with several types of funding and placements. Go Global also supports visiting international students through their VIRS program.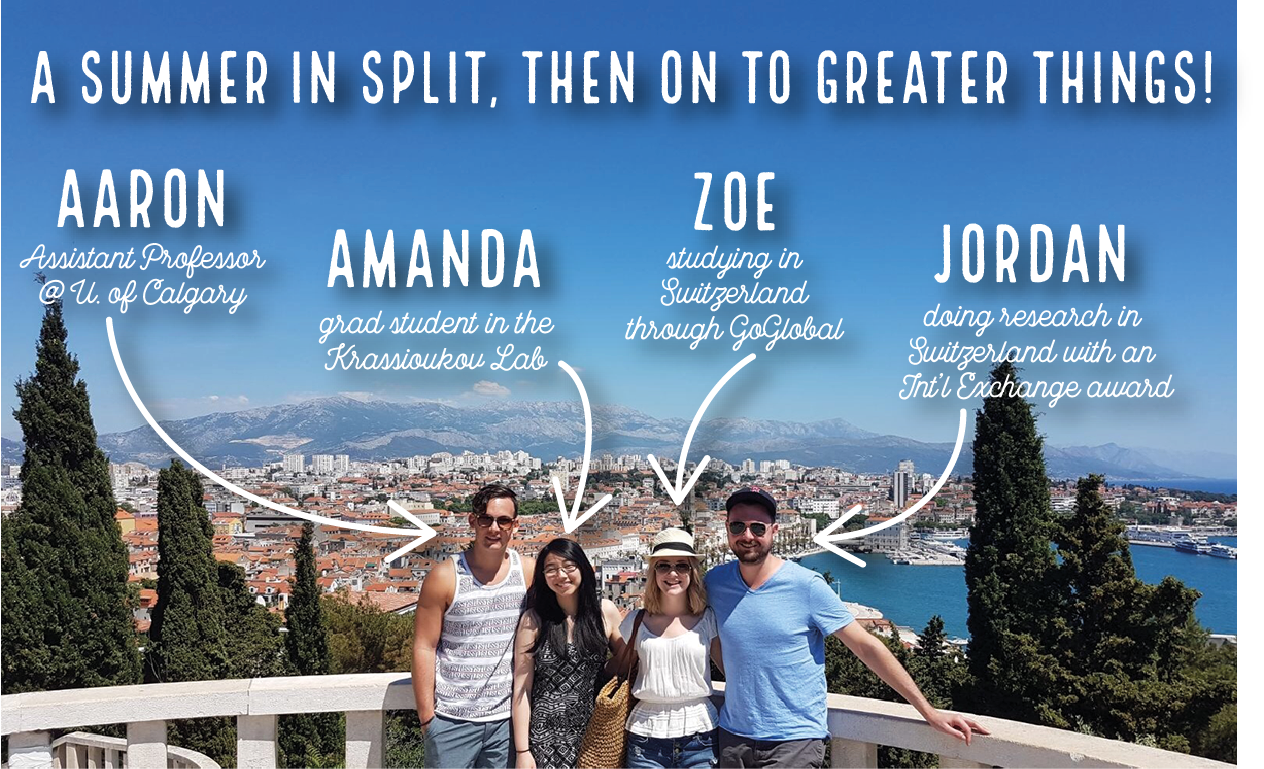 ---

Along with RHI and SCI-BC, ICORD co-hosted our first ever Community Research Night on February 21.
We had a great turnout despite the snowy weather. There were 25 displays ranging from research studies recruiting for participants to community, to labs showing off their work, to community groups welcoming new members and recruiting volunteers. Were you here? We'd love to hear your thoughts and suggestions for future events.
We are very grateful for the support of the Blusson Integrated Cures Partnership, Promosapien, and Uncle Fatih's Pizza (Cambie).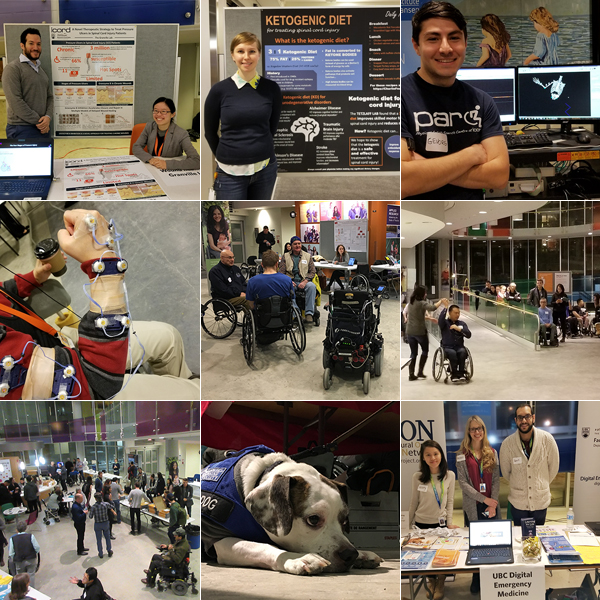 ---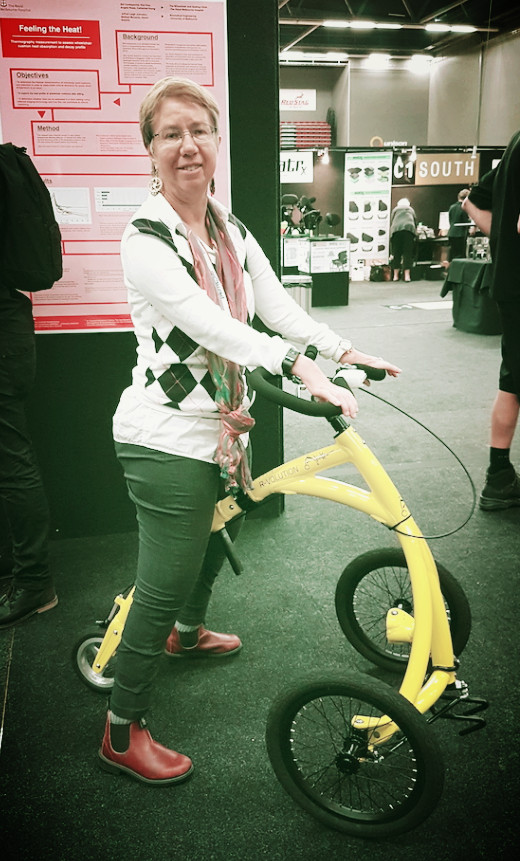 Last November, ICORD PI Dr. Bonnie Sawatzky travelled to Rotorua, New Zealand, to co-host the inaugural Oceania Seating Symposium, and she is now gearing up for the 2018 International Seating Symposium, which will be held in Vancouver March 6–9 at the Westin Bayshore.
Dr. Sawatzky (shown left, trying out a new mobility device in Rotorua) is a member of the organizing committee of the ISS, which began in 1983 and has grown into one of the largest meetings in the world on seating and mobility, with more than 1,100 participants from 27 countries and more than 110 exhibitors in 2017. This year's theme is "Consumers Informing Practice," and attendance is free for people using rehab equipment (including attendants). If you haven't registered for the conference, you can still drop by to see the latest technologies available. There will be plenty of exciting new technologies on display!
---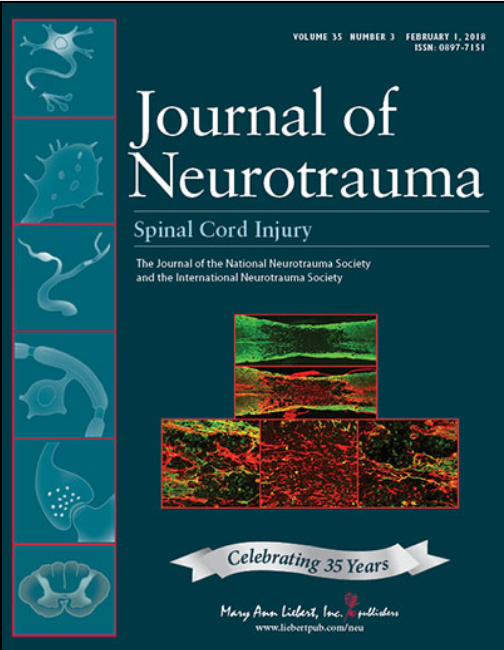 ICORD researchers took over the February issue of The Journal of Neurotrauma! A total of five articles by ICORD researchers, including one collaboration with RHI, were published in the issue:
Spinal cord injury causes systolic dysfunction and cardiomyocyte atrophy(J Squair, K DeVeau, K Harman, M Poormasjedi-Meibod, B Hayes, J Liu, D Magnuson, A Krassioukov, C West)
[BICP connection: Katie DeVeau and Kathryn Harman came to ICORD in the summer of 2015 on a VISIT grant!]
Predicting injury severity and neurological recovery after acute cervical spinal cord injury: Comparison of cerebrospinal fluid and magnetic resonance imaging biomarkers (T Dalkilic, N Fallah, V Noonan, S Salimi Elizei, K Dong, L Belanger, L Ritchie, A Tsang, E Bourassa-Moreau, M Heran, S Paquette, T Ailon, N Dea, J Street, C Fisher, M Dvorak, B Kwon)
An autonomic neuroprosthesis: Noninvasive electrical spinal cord stimulation restores autonomic cardiovascular function in individuals with spinal cord injury(Aaron A. Phillips, J Squair, D Sayenko, V. R. Edgerton, Y Gerasimenko, A Krassioukov)
Incidence and natural progression of neurogenic shock after traumatic spinal cord injury (I Ruiz, J Squair, A Phillips, C Lukac, D Huang, P Oxciano, D Yan, A Krassioukov)
Transient hypertension after spinal cord injury leads to cerebrovascular endothelial dysfunction and fibrosis (A Phillips, N Matin, M Jia, J Squair, A Monga, M Zheng, R Sachdeva, A Yung, S Hocaloski, S Elliott, P Kozlowski, A Dorrance, I Laher, P Ainslie, A Krassioukov)
---

In November, 2017, an international research team led by ICORD Principal Investigator Dr. Andrei Krassioukov published a study that challenged a Cochrane review stating that multiple-use catheters were just as safe as single-use ones. Now we would like to introduce you to the first author of the study, Kate Christison,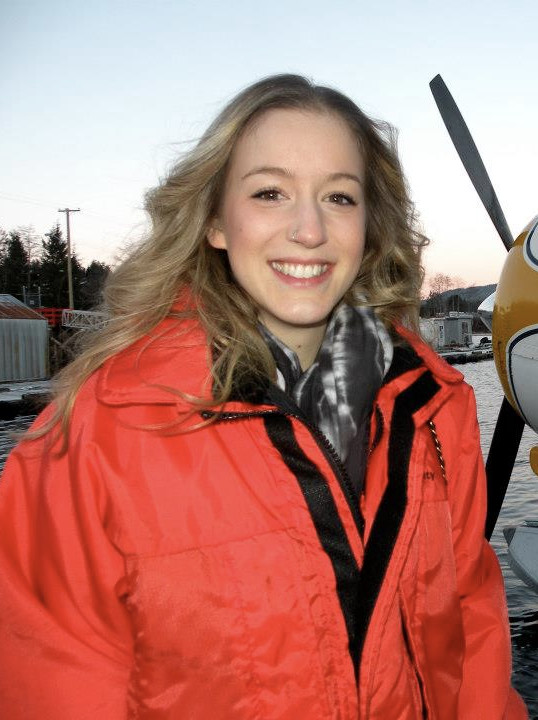 a critical care nurse and second-year student in UNBC's Northern Medical Program, who joined ICORD last summer through UBC's Summer Student Research Program.
Kate's interest in SCI research goes back to her time working as a registered nurse at Lions Gate Hospital in North Vancouver, where she gained experience caring for individuals in the immediate aftermath of SCI. Once she had been admitted to medical school and started looking for a summer research placement, Kate talked to Ian Ruiz, another medical trainee in the Krassioukov Lab, and learned about ICORD. "I was fascinated by Dr. Krassioukov's work, and ICORD seemed like the perfect place to hone my research skills," said Kate. "I was a little bit surprised and very honoured when Dr. Krassioukov committed to taking me on!"
Kate's involvement in the Krassioukov Lab article included helping with study design, data collection, statistical analyses, and manuscript preparation. Examining the Cochrane review's claim that they had "found no convincing evidence" that single-use catheters were safer than multiple-use catheters, the Krassioukov Lab showed that the Cochrane team had gathered and interpreted data inconsistently, not conducted enough trials, and used an outdated definition of UTI. The Cochrane review's influence made the the Krassioukov Lab's findings, which suggested "a trend to favour single-use catheters,"  especially important. As a result of the Krassioukov Lab's publication, the Cochrane review was withdrawn.
Kate has returned to UNBC to complete her third year of medical school, but is excited to continue working with Dr. Krassioukov. "Working in Dr. Krassioukov's lab has been amazing," said Kate. "I already had experience as a nurse and patient when I joined the lab, and doing research has helped complete the picture by giving me insight into how big thinkers see medicine." She adds, "Dr. Krassioukov is so supportive. He wants to see us grow." When Kate returns to ICORD this summer, she will contribute to a new systematic review of catheterization by the Krassioukov Lab that will promote the use of evidence-based approaches in healthcare.
---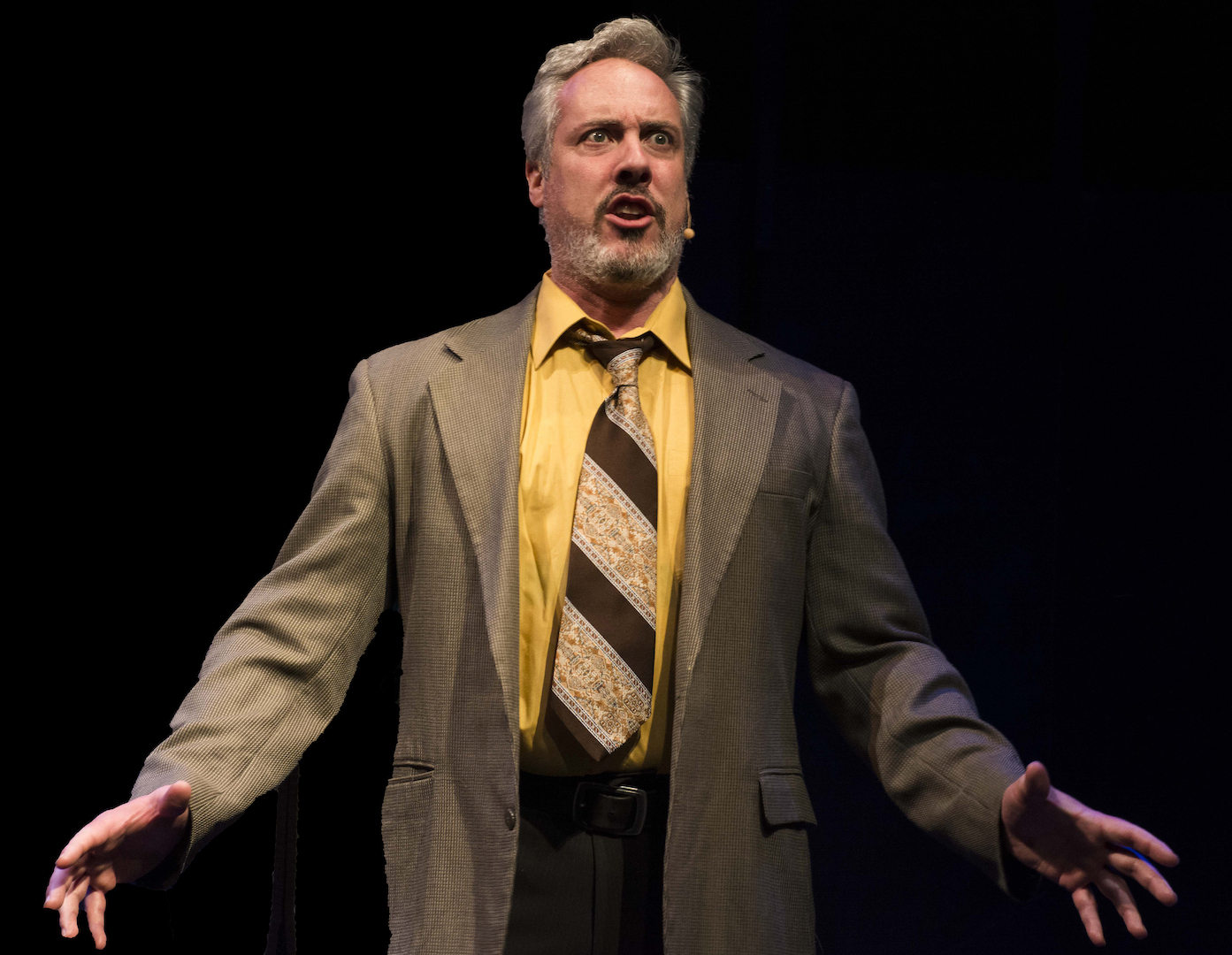 Have you ever wondered what ICORD researchers get up to in their spare time? Principal Investigator Dr. Matt Ramer may be best-known for his work in neural regeneration and pain, but he is also an avid amateur actor. Dr. Ramer recently played Joe Josephson in United Players of Vancouver's exuberant production of Merrily We Roll Along, a musical that starts at the end and finishes at the beginning, with a lot of song and dance (literally!) in between. At the beginning of the play, in 1976, composer Franklin Shepard is drunkenly berated by his best friend for having abandoned his friendships and ideals in his pursuit of "the movers, the shapers, the ones you read about in the morning papers," while at the end, in 1957, a 19-year-old Shepard studying at Julliard watches Sputnik cross the sky at dawn and dreams about the future that awaits him. To learn more about Dr. Ramer's involvement in musicals, check out this interesting interview.
---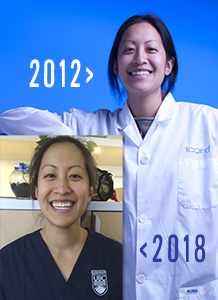 Have you ever wondered what your former ICORD colleagues are up to? We have, which is why we've created this new column. In our inaugural edition, we catch up with Melissa Pak, Clarrie Lam, and Jason Plemel to find out what they've been doing since they left ICORD.
Melissa Pak
Formerly: Research Coordinator, Krassioukov Lab. Now: BSN Student, UBC School of Nursing
As the Research Coordinator of the Krassioukov Lab, Melissa managed projects related to autonomic dysfunction following SCI and took part in an educational program called "The ABCs of autonomic dysreflexia" at the London 2012 Paralympics. Following her time at ICORD, Melissa spent five years in UBC's Division of Cardiology at St. Paul's Hospital, overseeing research and knowledge translation programs. She started the accelerated BSN Program at UBC this past September. "Moving forward, I hope to combine my years of research experience with my new role at the bedside, accelerating the translation of research findings into evidence-based practice," said Melissa.
Clarrie Lam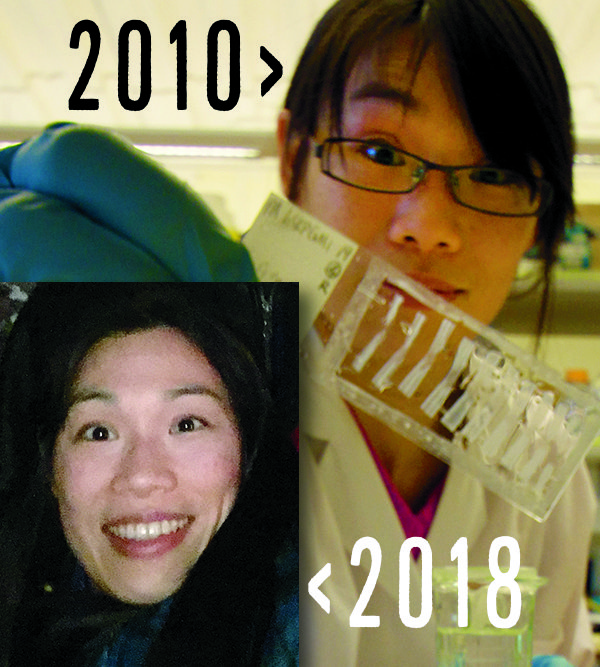 Formerly: Lab Manager, Tetzlaff Lab. Now: enjoying life in Jerusalem
Clarrie spent many happy years as a Research Assistant and Lab Manager for Dr. Tetzlaff, before moving to Ontario in 2011. While her fiancée (now husband) Andrew worked on his PhD at Queen's, Clarrie used the skills she gained at ICORD to get a job at the Queen's School of Medicine. She was involved in a successful CFI application, and was instrumental in overseeing the design, construction and equipping of the Queen's CardioPulmonay Unit. Check out this great video that was created for the unit's opening. Clarrie moved to Moscow last year to be with Andrew for his postdoc, and they are now on their way to Jerusalem for new academic adventures.
Dr. Jason Plemel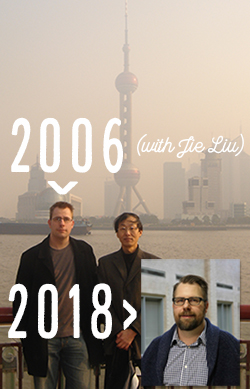 Formerly: PhD student, Tetzlaff lab Now: Postdoctoral Fellow, Hotchkiss Brain Institute, Department of Clinical and Neurological Sciences, U. of Calgary
As a Ph.D. student in the Tetzlaff lab, Jason studied strategies to improve remyelination following spinal cord injury. While at ICORD, Jason enjoyed fruitful discussions about science and collaborating with other outstanding trainees. He is currently a postdoctoral fellow in the laboratories of Drs. Peter Stys and Wee Yong at the University of Calgary. His current work focuses on degenerative and regenerative changes following white matter injury. He is currently transitioning to the University of Alberta, where he will start his laboratory investigating the contribution of innate immune cells to white matter injury and regeneration.
---

Interested in helping ICORD researchers make SCI preventable, livable, and curable? These research studies are in need of participants!
Evaluation of cerebrovascular health after SCI using MRI
Autonomic dysreflexia (AD) is a potentially life-threatening temporary episode of severe high blood pressure, which can occur daily in individuals with spinal cord injury (SCI). Chronic high blood pressure in non-SCI individuals results in changes in blood supply to the brain associated with increased risk of stroke, changes in the structural pattern of the brain, as well as loss of intellectual functioning. We do not currently understand if temporary high blood pressure in the form of AD episodes after SCI is having similar effects as chronic high blood pressure. Therefore, this trial by Dr. Krassioukov and his team aims to study the effect of AD on brain blood vessel function and cognition. Click here for details.
Smartphone delivered peer physical activity program for spinal cord injury
Graduate student researchers at the University of British Columbia and the research team at G.F. Strong Rehab Research Lab want to determine the influence of a Smartphone Peer Physical Activity Counseling (SPPAC) program on the level of physical activity in a group of manual wheelchair users with a spinal cord injury (SCI) and explore thoughts and experiences participating in this program. Click here for details.
Outdoor Leisure Participation
This exploratory study examines wheelchair users' experiences participating in spontaneous outdoor leisure activities. Data will be collected via semi-structured interviews with participants. The goals of the study are: 1) to explore the barriers and facilitators experienced by wheelchair users when participating in outdoor leisure activities and 2) to inform further research and development with creating new opportunities for informal outdoor recreation activities. Click here for details.
Click here to learn about all the ICORD studies currently recruiting participants.
---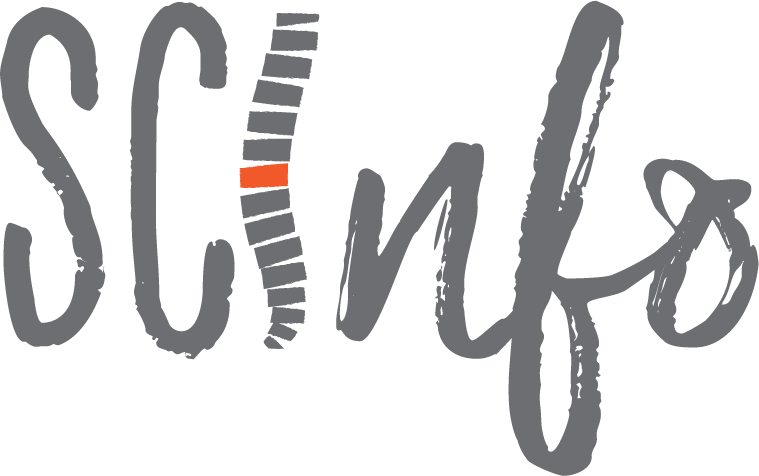 Did you know that volunteers at our SCI Community Resource Centre prepare summaries of scientific papers and post them on our SCInfo blog? If you're interested in what's going on in SCI research around the world, this is a good place to look.
---


Your health on the go: think digital!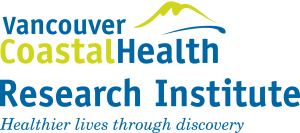 Join VCHRI on March 8 for an informative evening talk with today's research leaders in digital health. Learn about the digital tools and trends in the midst of a surge in health care information technology.  The Vancouver Coastal Health Research Institute is partnering with BC Children's Hospital Research and Providence Health Care Research Institute on this free public forum on the latest tools and trends in digital health research.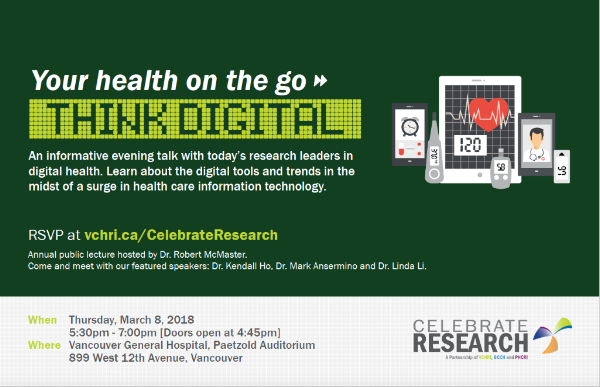 Fraser Valley Pressure Injury Health Café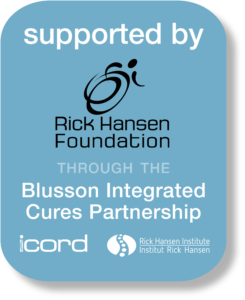 Do you have a spinal cord injury and live in the Fraser Valley? If so, join us for an interactive workshop on pressure injuries March 13. The Fraser Valley Pressure Injury Health Café will provide participants with an update on research, care and the SCI lived experience. Facilitated small group discussions will expand on these three areas, providing an opportunity for attendees to share their experiences, successes and challenges, in an informal and conversational setting.
SCI Virtual Peer Group
Mar 12, 12:30-2:30 pm
March 14 12-2pm
Connect with like-minded Peers, from the comfort of your own home.
Contact Teri for details.


SCI-BC is hiring!
Have experience in event coordination, marketing, communications, and fund development? SCI BC is seeking a Peer Program Events Lead to execute SCI BC's Metro Vancouver Peer Program events from March 21-September 30 with the possibility of extension. For further details, check out the full job description. Resumes and cover letters should be sent to hr@sci-bc.ca by March 12.
GF Strong Recreation Resource Fair
Community organizations will display, demonstrate, and share information. Thursday May 3, 2:30-5:30pm, in the GF Strong Gym. Contact Mark Houlden for more information. 604-714-4156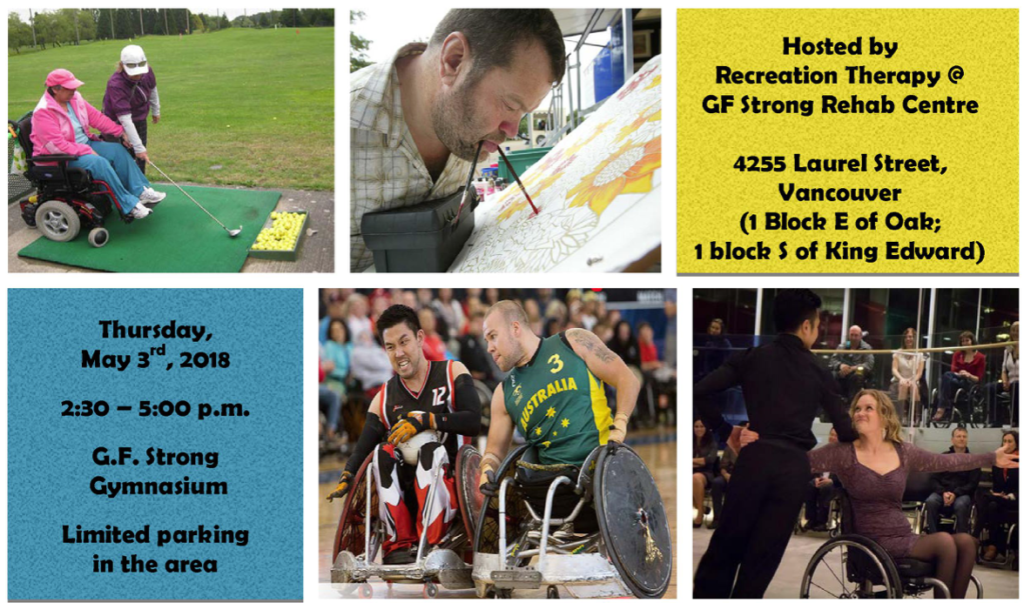 Interested in accessibility and Universal Design?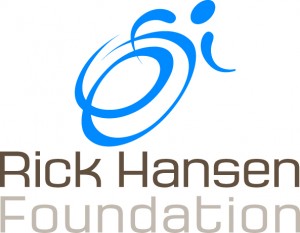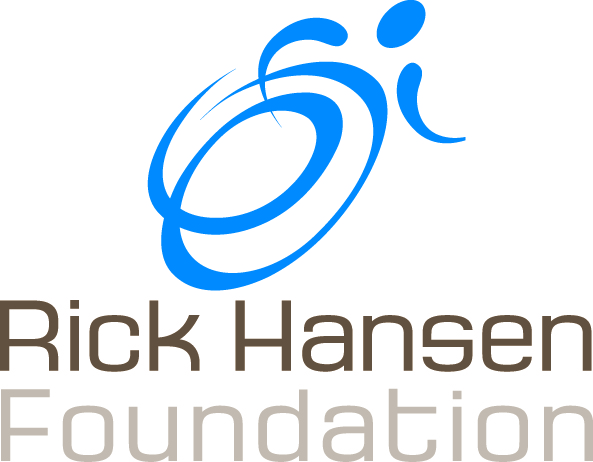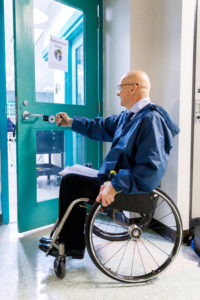 One in seven Canadian adults currently identify as having a disability. This number is projected to increase to as high as one in five by 2036. This means rethinking how we access and use our public buildings and spaces.Whether you have a profession in the building industry or are simply someone interested in accessibility and Universal Design, an upcoming 60 hour Rick Hansen Foundation Accessibility Assessor Training course will provide the knowledge and practical skills needed to analyze a building or site for overall accessibility and deliver consistent, professional ratings of the built environment based on the RHF accessibility certification program methodology. This course is being offered through Vancouver Community College from April 9-20, 2018. To learn more and register, please click here.
Rick Hansen Foundation Accessibility Certification™ (RHFAC) is the first program of its kind to use a LEED-style rating system to improve access in the built environment for people of all abilities. Trained Accessibility Assessors measure a site's level of meaningful access, based on the experience of people with a range of disabilities. A rating is risk free and available at no cost for BC based organizations until March 2019. Once rated, BC organizations will also qualify to apply for up to $20,000 in funding for accessibility improvements.
---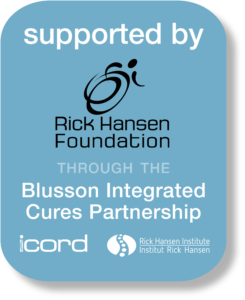 ICORD and the Rick Hansen Institute are working together to identify new treatments for SCI and apply existing treatments for other neurological disorders, injuries and diseases to SCI. Funded by the Rick Hansen Foundation, the Blusson Integrated Cures Partnership provides ten years of stable funding for several multi-year research projects as well as new faculty positions within ICORD, international exchanges to encourage collaboration, research-related events (like the Annual Research Meeting and seminar series) and a consumer engagement strategy which aims to provide people with SCI and their supporters with evidence-based information about the healthcare, services and resources available to best support recovery after SCI and increase consumer involvement in the research process.
We are very grateful for this generous support.
---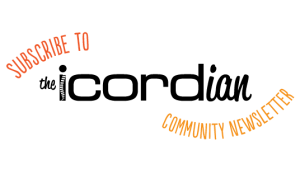 Thanks for reading this issue of The ICORDian – we hope you enjoyed it! Please subscribe and have future issues delivered to your inbox. If you have any comments about this issue or suggestions for future ones, please contact us.