In this issue, we introduce you to two new Principal Investigators, show off our collective photography skills, celebrate summer successes, and bring you the first in an ongoing series of reports from ICORD-O. Plus: we check in with a former ICORDian, tell you about some new research studies, and share some news from our partners.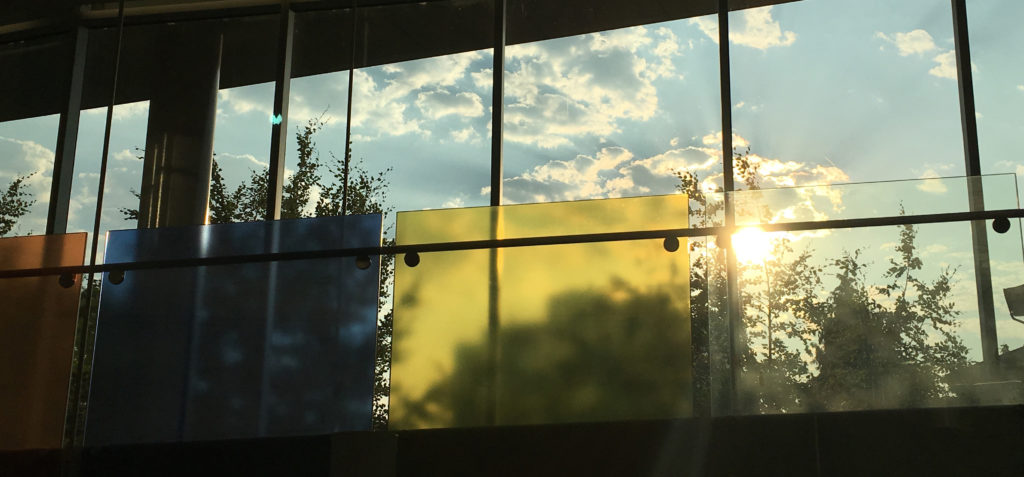 ---

 Burnaby South Secondary Grade 11 student Eliana Bond joined ICORD for six weeks this summer as part of our pilot Summer Research Program for Indigenous Youth.* She spent time working in the Ghahary, Tetzlaff, and Laule Labs, PARC, and Human Locomotion Lab.
During the time she spent in PARC, Eliana did a qualitative research project about what PARC means to the participants. With the help of graduate student Sharon Jang and support of Dr. Tania Lam, Eliana analyzed her data, prepared a research poster, and presented her poster at a special session on her last day at ICORD.
Eliana's project showed that PARC has had a meaningful positive impact on users the participant's lives by creating a safe community space where people can exercise without judgement and with assistance, that facilitates social interactions. Want to know more? Click here to read Eliana's research project.
Eliana impressed everyone with her quiet intelligence and scientific curiosity ("she was like a sponge, absorbing everything she heard," said one of her supervisors). Eliana said she learned a lot during her summer term here, and found it especially interesting to see how closely connected clinical and basic science research are at ICORD. She really enjoyed working in the wet labs, but also loved interacting with research participants at PARC. She is very grateful to all the researchers, clinicians, and participants who spent time with her to share their experiences (as are the program organizers!).
*If you, or someone you know, would be interested in participating in this paid six-week research exploration program next summer, please contact us for more information.
---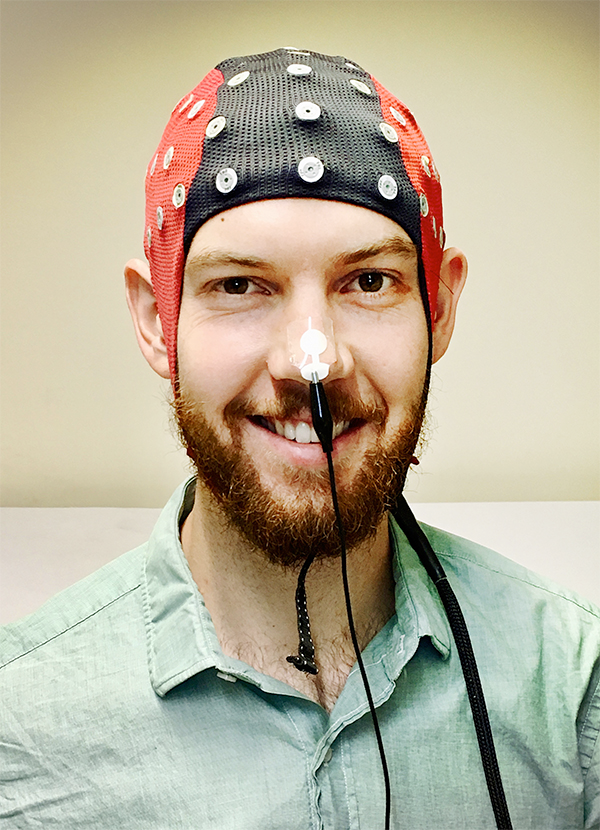 ICORD PI Dr. John Kramer has acquired the province's first laser for pain research. In a project led by postdoctoral research fellow (and 2014 VISIT student) Dr. Catherine Jutzeler, Dr. Kramer and his lab are comparing people's perceptions of pain using the laser and traditional contact heat-evoked potentials. Want to play your part in pain research? The Kramer Lab is recruiting participants for their study.
Click here to read more about this research project.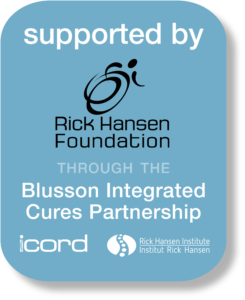 ---

ICORDians had a lot of fun together this summer! Check out the finalists in our ICORD Loves Summer photo contest to see what we were up to: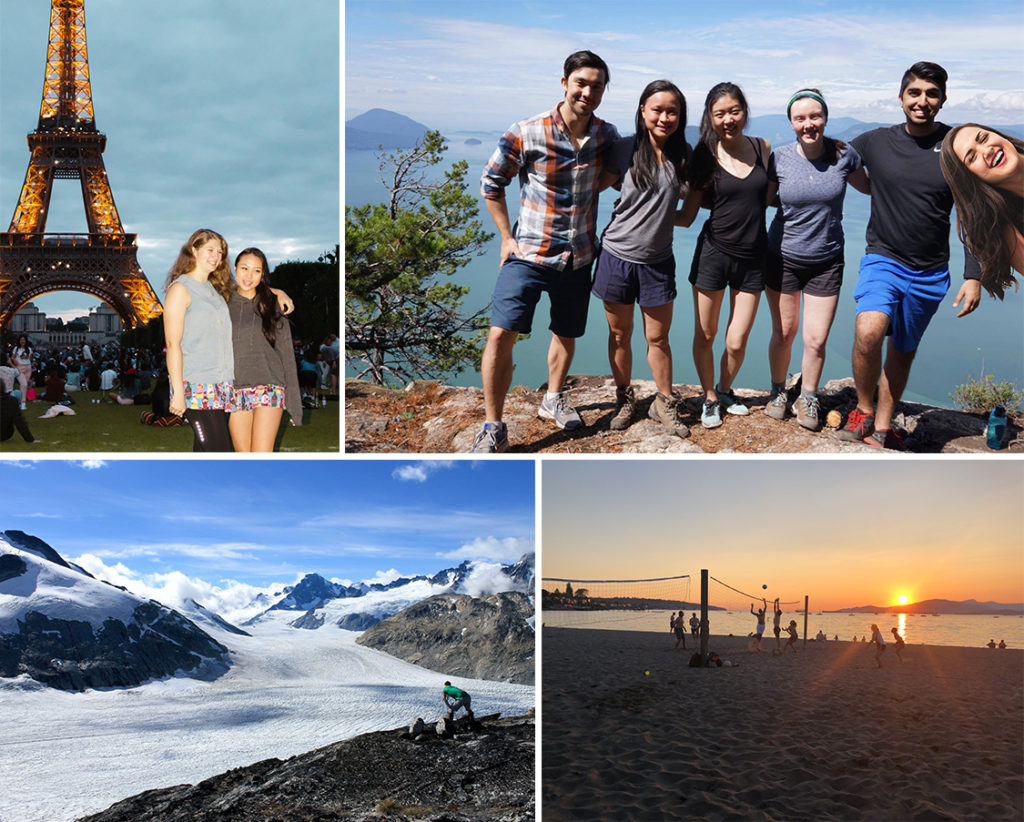 Clockwise from top left:
CONTEST WINNER! Lisa Lee (Kolind Lab) & Carina Graf (Laule Lab) in Paris for the ISMRM-ESMRMB (magnetic resonance in medicine) conference. "After a long day of lectures, we decided to buy cheese, wine, baguettes and loads of snacks, and have a picnic under the Eiffel Tower with our colleagues and collaborators."
The PARC supervisor team went on a hike this summer as a team-bonding event.
Members of the Tetzlaff Lab played volleyball during their annual summer picnic at Kits Beach.
Oscar Seira (Tetzlaff Lab) and Steve Mattucci (OIBL) went on a camping trip to Bella Coola. Technically this was last summer, but they inspired the contest, so we included this photo!
---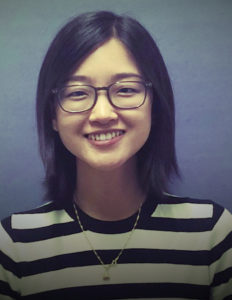 ICORD is happy to welcome new Principal Investigator, Dr. Lyndia Wu. Dr. Wu just started as an Assistant Professor in UBC's Department of Mechanical Engineering and is a specialist in mild traumatic brain injury. Dr. Wu, who received her Ph.D from the University of Stanford, will be working closely with Drs. Peter Cripton and Tom Oxland on injury biomechanics. Read Dr. Wu's profile.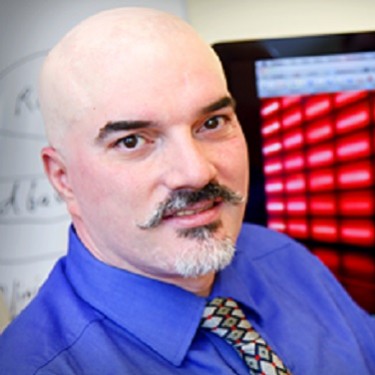 Former Kwon Lab research associate Dr. Babak Shadgan is another new PI. Dr. Shadgan's primary research is focused on using biophotonics techniques to study processes occurring inside tissues, including their supplies of blood and oxygen, in a clinical setting. Dr.Shadgan recently received a Michael Smith Foundation for Health Research scholar award. Read Dr. Shadgan's profile.
---

Evelyn Legaut, Mike Skelton and Sydney Spraggs, who are all ICORD research particpants, took Bronze paddling with the Off Balance dragon boat team at the recent Steveston Dragon Boat Festival. The three paddlers credit participating in ICORD activities and working out in the Yuel Family Physical Activity Centre (PARC) for their excellent conditioning, which helped Off Balance in the medal placing.
The Off Balance team is made up of individuals with movement disorders (MS, SCI, cerebral palsy, and amputees). New paddlers are always welcome! (contact Sydney for more information).
The Steveston Dragon Boat festival took place on August 22. This annual event is one of BC's biggest dragon boat races, with an estimated 1,500 paddlers and 20,000 festival-goers.
---

This is the first in a new column about the goings-on at ICORD Okanagan, by Dr. Kathleen Martin Ginis. Enjoy!
ICORD-O is a small but mighty team of scientists based at UBC Okanagan, with research interests that cut across the translational spectrum of research in the areas of SCI and TBI (traumatic brain injury). We have long-standing, strong collaborations with many ICORD researchers. This month, we officially welcomed Drs. Chris West (from ICORD Vancouver) and Jan van der Scheer to the ICORD Okanagan team. Dr. West joins us as an Assistant Professor in the Southern Medical Program and Dr. van der Scheer joins us as a Research Associate in the SCI Action Canada Lab. With these two new appointments, ICORD-O has now grown to six members (including Drs. Phil Ainslie, Heather Gainforth, Kathleen Martin Ginis and Paul van Donkelaar).
From injury models to rugby players, our SCI work focuses on the health and wellbeing of adults living with SCI. We have particular research expertise and interest in exercise as an intervention to improve cardiovascular health and psychosocial wellbeing; implementation science and integrated knowledge translation approaches to research; and the role of peer support in improving health and wellbeing.
ICORD-O TBI work focuses on mechanisms and effects of traumatic brain injury on cerebrovascular, sensorimotor, and neurocognitive function in contact sport athletes and survivors of intimate partner violence.
Over the next six months, three new research facilities will open on our campus, which will accelerate our research programs, including an adapted fitness training and testing research space, and an accessible research kitchen.
With the growth of our team and the creation of these new research spaces, we are uniquely positioned to conduct research using integrated knowledge translation approaches. Our strong partnerships with SCI BC and other local, national and international organizations facilitate our ability to develop, evaluate, and implement interventions that have the potential to improve the health and wellbeing of people living with SCI and TBI.
---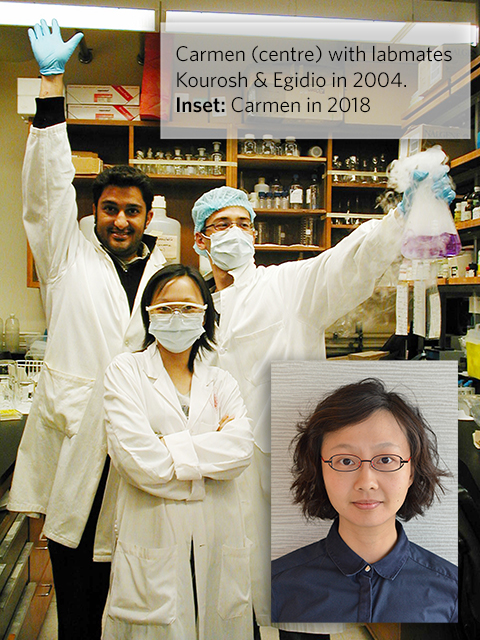 Have you ever wondered what former ICORDians are up to? We do, which is why we created this column. In this issue, we catch up with Dr. Carmen Chan.
Curious what former ICORDians have been up to? Nominate someone or volunteer to be profiled!
Carmen Chan
As a PhD student in the Tetzlaff Lab, Carmen studied how to make the growth cones of injured axons more resistant to the growth inhibitory molecules found in the damaged spinal cord. Now, as a Data Research Scientist at The RIKEN Center for Brain Science, she investigates the role of IP3 receptors, a type of calcium channel, in growth cone navigation during neuro-development, and she is planning to transition into data-driven research science. "Having spent more than ten years doing research in Japan, I've realized that the learning experience I had at ICORD is something not very many people get." she said. "I have a lot of fond memories of ICORD and really treasure the time I spent there."
Want to know more? Carmen has a great interview posted on the UBC Graduate Studies website which you can read here.
---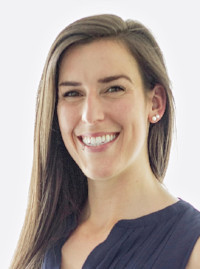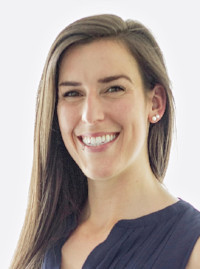 Dr. Alex Williams is a postdoctoral research fellow who joined ICORD last fall. Her research is focussed on the damage that occurs to the spinal cord after the initial SCI (known as secondary injury). Under the guidance of co-supervisors Dr. Chris West and Dr. Brian Kwon, Alex is investigating ways to improve blood flow to the spinal cord immediately following injury. "When someone has a spinal cord injury, their heart immediately starts pumping less blood, and this can lead to more damage in the spinal cord because of a lack of oxygen," she explained.
Currently, clinicians use drugs called vasopressors, which constrict blood vessels, to increase blood flow in the acute phase of injury, but this method does not always lead to improved long-term health. Alex is working to determine whether the heart's impaired ability to contract following SCI can be restored. She is also investigating why these changes to the heart occur.
"When you look at how much blood the heart is pumping, you don't always get a good indicator of its ability to contract. For instance, you might have one heart that pumps really hard but is only half-full, and another heart that's completely full but doesn't pump as hard, and the volume of blood coming out of them could be the same. We want to find out what's going on in the heart during acute SCI so that we can develop therapies that target each individual's specific issues instead of using a one-size-fits-all approach."
Alex is supported by a Michael Smith Foundation for Health Research trainee award which is co-funded by the Rick Hansen Institute.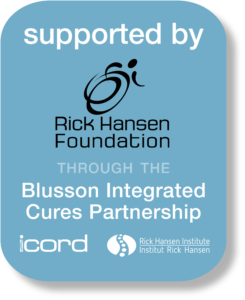 The Blusson Integrated Cures Partnership has also supported Alex's research in a number of ways since she joined the West and Kwon Labs. She recently used a BICP-funded Trainee Travel Award to attend the ASIA 2018 Annual Scientific Meeting, where she presented to clinicians and discussed the clinical applications of our work with them, and she gave one of only two postdoc research talks at ICORD's Annual Research Meeting. She was also one of the coordinators of ICORD's annual Trainee Symposium. Both the Annual Research Meeting and the Trainee Symposium are funded by the BICP.
"Coordinating the symposium was a great training experience. It taught me independence, organization, and leadership strategies, all of which will be necessary as my career progresses. It also stresses the importance of communication, which you ultimately helps you maximize the impact your research has on people's lives. Overall, I think the BICP gives us a greater postdoctoral experience than some people get, because the events it funds lead to coordination and collaboration between people in the building who would never have met. The BICP gets people from different labs talking and leads to a lot more shared knowledge among researchers."
---

Interested in helping ICORD researchers make SCI preventable, livable, and curable? These research studies are in need of participants!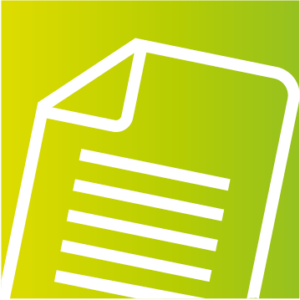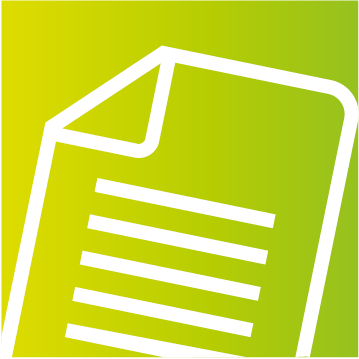 SCIRE Community website survey
Dr. Janice Eng and her colleagues are interested in evaluating a website that provides information about living with spinal cord injury (SCI) called SCIRE community. Click here for details.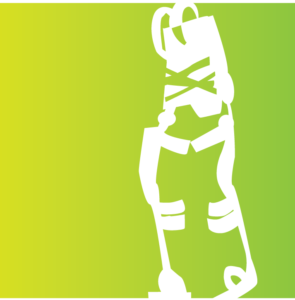 Can exoskeleton training improve seated balance and bladder health?
Researchers in Drs. Tania Lam and Lynn Stothers' labs want to know if using an exoskeleton can active abdominal and core muscles, which could translate into better bladder control. Learn more.
–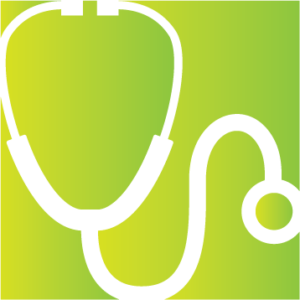 The effect of exercise on BDNF protein in individuals with SCI

Researchers in Dr. Tania Lam's lab are currently looking for participants for a study on Brain-Derived Neurotrophic Factor (BDNF), a protein that has been associated with nerve regeneration and plasticity. As physical activity may increase BDNF factors in an able-bodied population, they are trying to see if this holds true for an SCI population as well. Learn more.

Click here to learn about all the ICORD studies currently recruiting participants.
---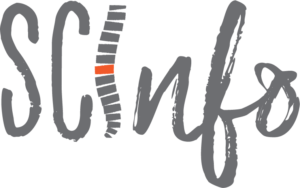 Did you know that volunteers at our SCI Community Resource Centre prepare summaries of scientific papers and post them on our SCInfo blog? If you're interested in what's going on in SCI research around the world, this is a good place to look.
---

Consumer-driven SCI conference comes to Vancouver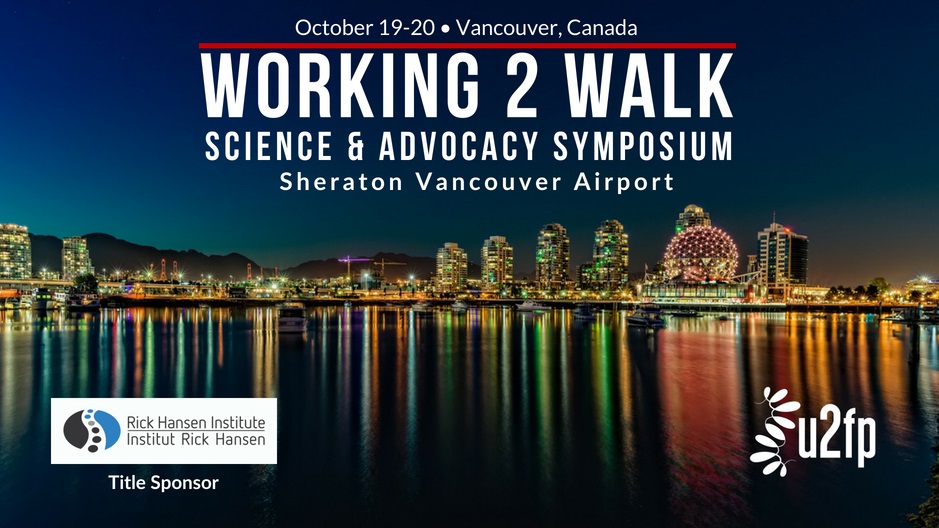 Hosted outside of the United States for the first time, Unite 2 Fight Paralysis' annual Working 2 Walk (W2W) Science and Advocacy Symposium will be in Vancouver on October 19-20.

This inspiring, two-day conference convenes scientists, clinicians, investors, community advocates and people with SCI to present the latest scientific findings and engage in cure-related research dialogue. U2FP is a grassroots organization advocating for cures and bringing key players together who can advance the best therapies as quickly as possible.The stellar speaker line-up includes many familiar faces in the international SCI community including ICORD's
Drs. Wolfram Tetzlaff, Stacy Elliott, Brian Kwon, Andrei Krassioukov and special guest, Rick Hansen.
RHI is pleased to be this year's title sponsor. We hope to see you there!
For more details or to register, visit www.u2fp.org/working-2-walk/
Registration now open for RHFC Accessibility Assessor Training Course at VCC
Registration is now open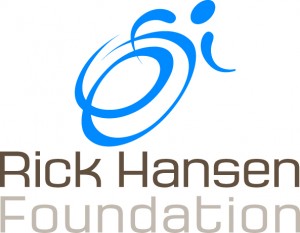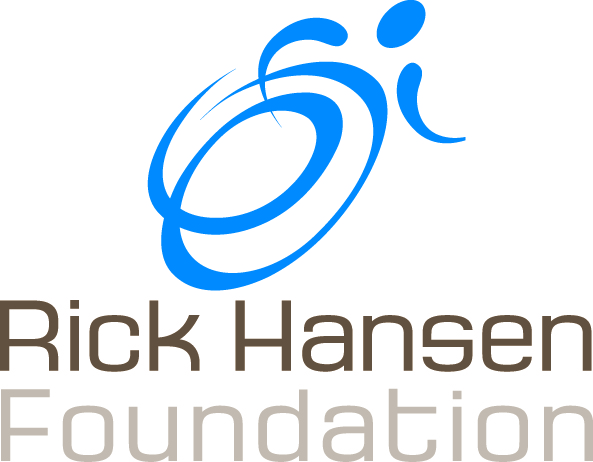 for the RHFAC Accessibility Assessor Training Course at Vancouver Community College (VCC) from September 24 – October 5, 2018.
 Whether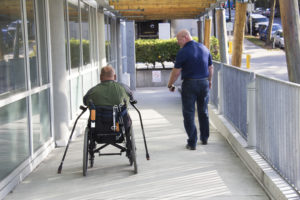 you're an architect, engineer, urban planner, general contractor, design-builder, or someone interested in accessibility and Universal Design, this training will provide you with the knowledge and practical skills needed to review the built environment for overall accessibility. This course is the first step towards qualifying you to conduct ratings under the RHF Accessibility Certification program. Call VCC Continuing Studies at 604 443 8484 for more information.
---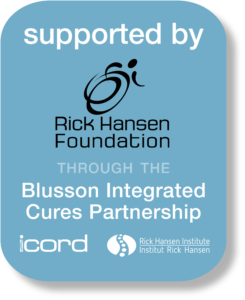 ICORD and the Rick Hansen Institute are working together to identify new treatments for SCI and apply existing treatments for other neurological disorders, injuries and diseases to SCI. Funded by the Rick Hansen Foundation, the Blusson Integrated Cures Partnership provides ten years of stable funding for several multi-year research projects as well as new faculty positions within ICORD, international exchanges to encourage collaboration, research-related events (like the Annual Research Meeting and seminar series) and a consumer engagement strategy which aims to provide people with SCI and their supporters with evidence-based information about the healthcare, services and resources available to best support recovery after SCI and increase consumer involvement in the research process.
We are very grateful for this generous support.
---


Thanks for reading this issue of The ICORDian – we hope you enjoyed it! Please subscribe and have future issues delivered to your inbox. If you have any comments about this issue or suggestions for future ones, please contact us.


Adam Mesa, Max Thompson, Carmen Chan, Catherine Jutzeler, Carson Berry, Kathleen Martin Ginis, Alex Williams, Mike Skelton & Eliana Bond for their contributions to this issue of our newsletter.