In this issue, you can learn about a grant to expand access to adapted exercise equipment, hear a cautionary tale about investigator impersonation, read about this year's Summer Research Program for Indigenous Youth, check back in with some big machines, and more!
We hope you enjoy these feature stories:
And these regular columns:

Huge thanks to ICORD's Social Media and Knowledge Translation Assistant, Jocelyn Chan, who wrote all the articles in this issue!
---
Thanks, Wolf!
Dr. Wolfram Tetzlaff finished his 10-year term as Director of ICORD at the end of June. We are immensely grateful for his expertise, enthusiasm, time, dedication, leadership, and commitment to our research centre. He's now enjoying being a full-time scientist again while Dr. John (Kip) Kramer takes on the role of Interim Director until a new Director is appointed.

Photos from lunch in honour of Dr. Tetzlaff on June 21
---
Grant expands access to adapted exercise equipment
Over the past few years, a collaboration between ICORD researchers Drs. Andrea Bundon, Jaimie Borisoff, Ben Mortenson, Carolyn Sparrey, and Bonnie Sawatzky, along with partners like Dr. James Laskin, has developed novel adaptive exercise machines—the aROW (pictured below) and aSKI (pictured above). Both machines are designed for individuals with living with SCI and are adaptations of existing cardio exercise equipment used by the general population.
Recently, the team received a grant from UBC's Community Engagement office. This grant, named CUES (Community-University Engagement Support), aims to bridge the gap between UBC researchers and community partners. Unlike traditional research funding models, the CUES grant directs the entire sum of the grant to community partners rather than the researchers themselves.
According to Dr. Bundon, the team plans to utilize their CUES funding to further develop the adaptive equipment project that originated from earlier research, initially supported by funding from the Rick Hansen Foundation (via ICORD seed grants) and the Craig H. Neilsen Foundation. Since the prototype phase, the aROW and aSKI machines have undergone numerous design iterations and have been tested by users at numerous community centers and gyms, including PARC. Through successive funding, the team has delivered 15 aROW and 15 aSKI machines to gyms across Canada. "The challenge we faced was how to transition from research to a sustainable user-oriented model. This is where the CUES grant comes in," said Dr. Bundon.
For the CUES award, ICORDians partnered with the Disability Foundation, a nonprofit society with an extensive network of subsidiary societies focusing on empowering people living with disabilities. "With entities like BC Mobility Society, ConnecTra, and Tetra Society under its umbrella, the members of the Disability Foundation closely align with our target user base," explained Dr. Bundon.
Another nonprofit affiliated with the Disability Foundation is the BC Mobility Opportunities Society (BC MOS). For over a decade, they have manufactured and distributed the TrailRider, an off-road wheelchair device, which has been sold worldwide to individual users, national parks, and recreational boards. BC MOS also hosts programs where users can attend and utilize the TrailRider with the assistance of volunteers. "They already have a system in place to manufacture and sell to this small population of consistent users, and they provide customer aftercare for support and repairs. We are exploring the possibility of having them distribute our designs and what that collaboration might entail," said Dr. Bundon.
The CUES grant provides $25,000, which is quite modest compared to other research grants, but it has transformative potential. For nonprofits like BC MOS, this funding allows their staff the time and resources to dedicate to a project of this nature. A significant portion of the funding will be allocated to covering upfront costs for materials and construction. "The aROW and aSKI machines will continue to be built at BCIT, as we've done before. Any revenue generated from sales will be reinvested directly into the nonprofit to sustain ongoing production and sales. We envision a sustainable model for making these designs accessible to users," said Dr. Bundon. It is hoped that the well-established distribution framework of the Disability Foundation and BC MOS can be leveraged to provide the aROW and aSKI machines to people who can use them. Dr. Bundon emphasized, "This endeavour not only fills a gap in the market but also fosters the ongoing advancement of adaptive exercise equipment design."
The year-long partnership between ICORD researchers and the nonprofit BC MOS, along with the broader Disability Foundation, has other benefits. "I'm confident we're going to learn more about each other and see how we can support each other's activities. This grant buys us time to connect and learn about each other by working alongside each other while building relationships at the individual and institutional level," said Dr. Bundon.
"With this CUES grant, we really aim to converge research, community engagement, and accessibility. We want to see innovative adaptive designs find a home in the lives of people with SCI, and for equipment like the aROW and aSKI to have a life beyond the timespan of any individual research grant or project," expressed Dr. Bundon. Looking ahead, Dr. Bundon also envisions the potential for spin-off opportunities, such as online exercise programs utilizing these machines.
---
Investigator impersonation scam targets students
A cautionary tale
An elaborate online scam involving the impersonation of an ICORD PI has cost some students dearly.
Online scams often target consumers, but even institutions like UBC are not immune, as evidenced by job posting scams, rental scams on campus, and phishing emails, including phishing attempts originating from legitimate UBC emails.
Dr. Heather Gainforth is an associate professor at UBC-O. She leads the Applied Behaviour Change (ABC) Lab, which focuses on studying knowledge translation and its role in bridging the gap between healthcare research and practice.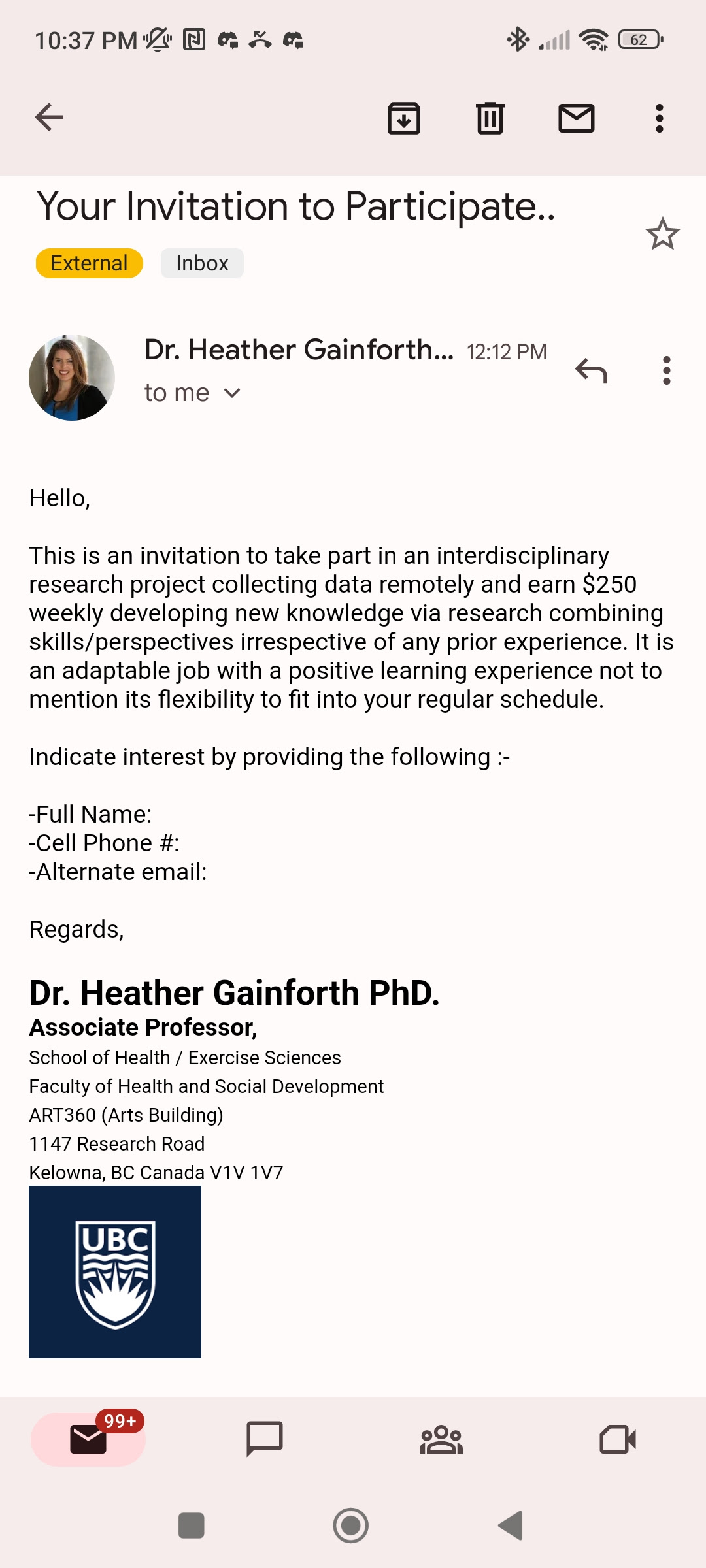 Last fall, UBC undergraduates started receiving emails from an address impersonating Dr. Gainforth, luring them with the promise of paid remote research assistant jobs. Once the students were "hired" and shared their personal information, a series of back-and-forth emails followed, with the students being asked to complete made-up research tasks. These included using their own funds to purchase three $500 prepaid Visa gift cards under the guise of "online survey research," with the assurance that the funds would be reimbursed via their pay cheques. However, the promised reimbursements never came.
At first glance, the email address appears professionally written and includes Dr. Gainforth's signature, along with her headshot as the profile picture. When viewed on mobile devices, the sender's email address is not immediately visible unless deliberately clicked on, which adds to the illusion of legitimacy compared to viewing the email on a laptop or desktop computer.
The fraudulent scheme was finally brought to Dr. Gainforth's attention after it had been going on for several months when she received several calls from students attempting to purchase gift cards. She was also contacted by the RCMP around the same time. Although the exact number of students targeted by this scam remains unclear, thousands of dollars worth of pre-paid gift cards are estimated to have been purchased by unsuspecting students targeted by the scam.
In addition to targeting undergraduate students interested in research positions, the impersonator also individually emailed Dr. Gainforth's graduate student trainees using the subject line "Are you free?" Fortunately, her trainees were able to recognize the unverified email address.
UBC IT specialists have never encountered a phishing scheme that actively impersonates a faculty member like this before, and have some advice for students to avoid falling victim to this type of scam:
If you get an unexpected email offering employment or asking for personal information, be cautious. Do not share personal information via email, especially when there is no established relationship with the sender.
Check that the message is sent from a legitimate UBC address (although it is worth noting that verified UBC email accounts have been compromised in rare instances)
Before agreeing to anything, make sure to meet the researcher either in person or on Zoom to confirm their offer, and ensure that all communications are conducted through verified UBC email addresses.
If in doubt, it is advisable to report suspicious emails to the UBC Information Security team at security@ubc.ca.
---
"A productive and fun way to spend the summer"
ICORD's 2023 Summer Research Program for Indigenous Youth was a great success! We hosted seventeen students (eleven new/one returning high school students and one returning undergraduate at UBC-Vancouver, and three high school students plus one returning undergraduate at UBC-Okanagan). Usually, students live within commuting distance of the UBC-V or UBC-O campuses, but this summer, two students from rural communities participated. They were both supported by their families, who arranged temporary accommodation and supervision for their children in Kelowna and Vancouver.


The high school students did research projects under the supervision of faculty or graduate students. They got together each Monday for learning modules on spinal cord injury, life with a disability, and research and presentation skills, followed by field trips to exciting locations like G.F. Strong Rehab Centre, the Centre for Aging SMART, Dvajad Mowafaghian Centre for Brain Health, Pharmaceutical Sciences, and the First Nations House of Learning. Guest speakers Jessica Parsons and Richard Peter (Praxis), Karen Cheung (UBC), and Melissa Perreault (University of Guelph) were interesting and inspiring!
Student projects included topics such as yoga and spinal cord injury, self-amplifying mRNA, simulating cell movement and cargo transport,adapted/accessible clothing for people with SCI, user experiences of the aRow and aSki machines, the influence of fasting on exercise, and evaluation of muscle morphology after SCI.
The summer session finished with a celebratory lunch and poster session (pictured below) to which friends and family were invited. Overall the students reported having a very positive experience, learning skills that will give them a head-start in their future studies and work.
---
OIBG: robots and high-speed testing
In the Early Fall 2022 issue of the ICORDian, we introduced two cutting-edge machines – the Materials Testing System (MTS) and the KUKA 500 Robot – that had been recently acquired by the ICORD Orthopaedic and Injury Biomechanics Group (OIBG). Wondering what they've been used for?
An MTS (shown, right) serves a multitude of purposes, ranging from mechanical testing to product design and manufacturing, in addition to research applications. For instance, it can determine a structure's capacity to withstand specific compressive forces. The OIBG is in the final phases of MTS installation and validation. What sets their MTS apart from other testing systems is its remarkable capability to achieve speeds of up to 5 metres per second – the fastest of its kind in Canada. "When we saw it going full speed, we really saw how powerful it is and now we're brainstorming all sorts of fun ideas. We want to do some ex vivo tests with it such as applying loads to cadaver tissue to represent scenarios such as a motorcycle crash or a high-speed automotive rollover," said Dr. Cripton.
The KUKA 500 (below) is a large industrial-sized robot that can seat a human volunteer. "With the KUKA, we plan to subject human volunteers to accelerations mirroring those encountered during rollovers, while studying their response to these stimuli," explained Dr. Cripton. Their research project involves using X-ray and EMG electrodes on participants' head and neck regions. Participants have not yet been recruited for the KUKA 500 trials, as the team is in the process of optimizing a protocol and applying for ethical approval.
Automotive and motorcycle accidents are leading causes of spinal cord injuries. "Anytime we want to prevent an injury, we really have to understand how the injury happens. In that way, we might discover ways to prevent said injuries that we might not have thought about without knowing the mechanisms," said Dr. Cripton. With the combination of the MTS and the KUKA 500 Robot, the OIBG lab stands uniquely equipped to address these types of questions, and the OIBG has plenty of ideas for their new machines. "Numerous injury scenarios can be replicated," said Dr. Cripton. "In the future, it should be possible to combine robots with virtual reality, where individuals wearing VR headsets can immerse themselves in a vehicular environment while being seated on the KUKA 500."
---
Exploring sex differences in cardiovascular health after SCI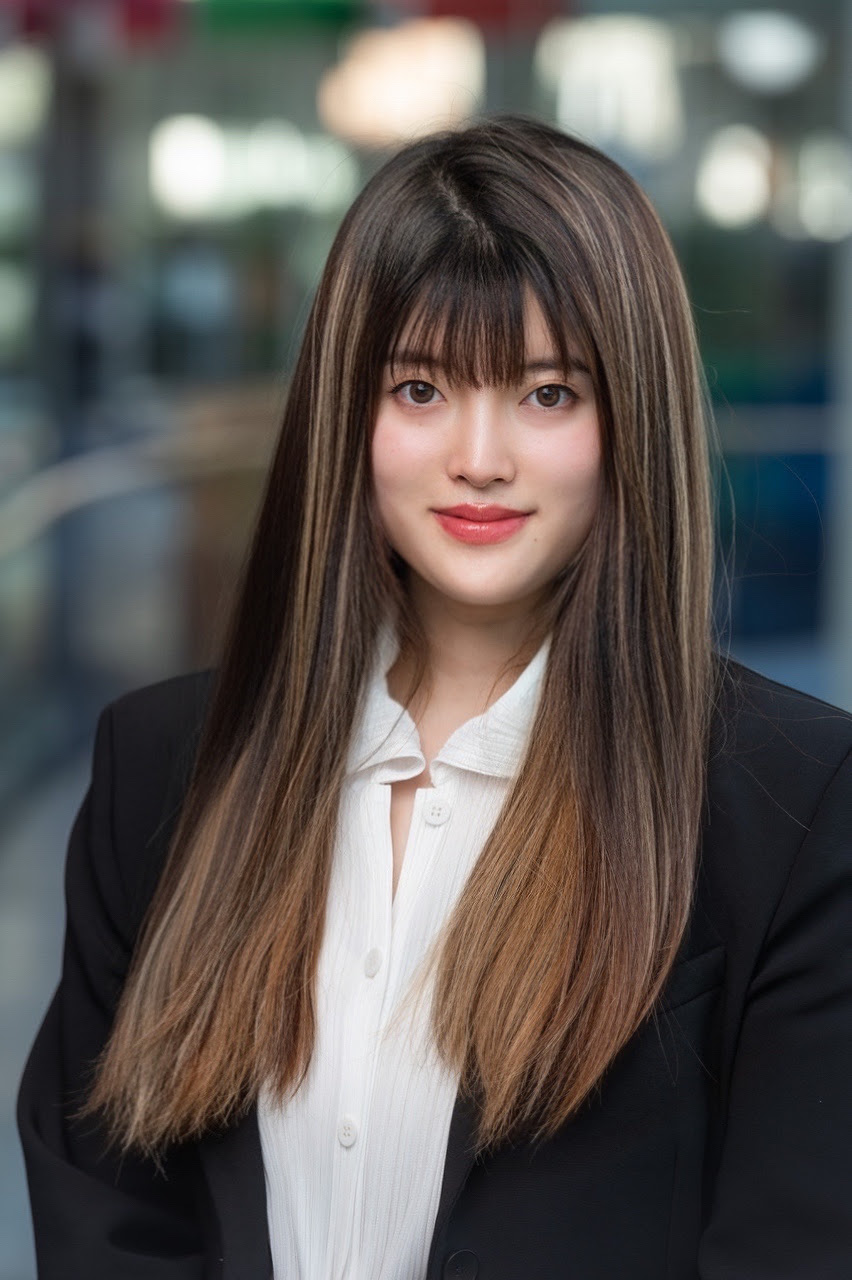 You might remember our 2021 interview with trainee Analisa Jia when she was just starting her Master's degree with ICORD PI Dr. Jacquelyn Cragg. Her Master's research investigated how spinal cord injury (SCI) impacts heart health, with a focus on whether there are differences between the sexes. "When it comes to SCI and really any health condition, we need to think about both sexes," she explained. "Sometimes research only looks at one sex, but SCI can affect anyone, no matter their sex." Building on the idea that cardiovascular disease (CVD) is a serious issue worldwide and has sex-specific nuances, Analisa's research aimed to answer one central question: Does spinal cord injury make the differences in CVD risk between sexes even more pronounced?
Analisa's research, now published in the Journal of Spinal Cord Medicine, used information from the Canadian Community Health Survey, which included data from 354 people with SCI. The results were revealing: among people with SCI, 22.9% of 
men reported having heart disease, compared to 8.7% of women. This difference was even more noticeable when compared to people without SCI – only 5.8% of men and 4.0% of women without SCI reported heart disease. "When we look at the whole population, spinal cord injury makes the differences in heart disease risk between men and women more significant," said Analisa. Her study showed that males with SCI had twice the risk of developing heart disease compared to uninjured males.
Her findings could lead to better ways of preventing heart disease for people with SCI, giving us a deeper understanding of how it progresses. But there's still a question to answer: Why do men with SCI have a much higher risk of heart disease compared to women with SCI? Analisa hypothesizes it might be a mix of differences in behaviour, physiology, and psychology between the sexes. Lifestyle factors, like smoking and drinking habits, can affect the risk of heart disease and might be different across sexes.
ICORD PI Dr. Chris West previously discovered that there are differences in the size of the ventricles (heart chambers) between men and women. Gender and social role differences post-SCI might further exaggerate any cardiovascular sex differences.
Master's degree completed, Analisa is starting a Ph.D. program in Pharmaceutical Sciences, still guided by Dr. Cragg and funded by the prestigious CGSD scholarship. "One big reason I'm pursuing my Ph.D. is Dr. Cragg. She's been an amazing mentor and very supportive of my academic journey," she said. Her drive to keep learning also comes from a desire to understand more about neurological conditions. Her focus has shifted to multiple sclerosis (MS), an autoimmune disease that affects the central nervous system. Specifically, she's investigating the drug safety profiles for disease-modifying therapies taken by people with MS and whether these drugs impact the risk of cancer.
"With the knowledge and skills I've built at ICORD, I want to keep working in the world of pharmacoepidemiology and studying drugs and diseases even after I finish my PhD," she shared.
---
Fostering Science Program supports youth in foster care
Youth in or from care face extra obstacles in becoming involved in science, and in the Fall of 2021 a group of scientists who are passionate about both science and youth, in partnership with the Federation of BC Youth in Care Networks, launched a mentorship program to support these students.
ICORDians Dr. Jacquelyn Cragg, Dr. Freda Warner, and Bobo Tong, along with former ICORD research associate and SFU instructor Dr. Leanne Ramer, collaborated on the development of Fostering Science. Funded by NSERC PromoScience, the program introduces youth in or from care (such as those in foster care, group homes, and shelters) in the Province of BC to the wonders of science.
Since the program's launch in 2021, 23 students have joined the program. "This year, we will be expanding the program's availability to youths facing difficult life circumstances due to social, economic, and/or cultural adversity. This includes, but is not limited to, youth in or from care, those with refugee experiences, recent immigrants–within the last 3 years, and youth from families exposed to violence and drug or alcohol problems," said Bobo Tong, Managing Director of the program.
Research mentors from diverse backgrounds have been supporting the interests of mentees in this program. "So far, we've had projects in the fields of environmental sciences, such as cilantro purification of heavy metals from water, chemistry (melting points & ice cream making), computer science (calculating the effectiveness of masks for various respiratory diseases), and neuroscience (learning about fetal alcohol syndrome)," explained Bobo.
"I think the most exciting part of the program is hearing from the parents, teachers, and students themselves that they have thoroughly enjoyed the program and that they wouldn't have had the opportunity to participate in the science fair if it weren't for the program," said Bobo.
Interested in learning more about Fostering Science or joining? You can visit their website at https://pharm-sci-fosteringscience-2021.sites.olt.ubc.ca/ or send an email to fostering.science@ubc.ca.

Feedback received from students, parents, and teachers involved in the program
---

Currently, the wildfires are having a major impact on the community at UBC-O. Thank you to the firefighters, first responders, and everyone who has been contributing to this cause. Please check back in the Fall ICORDian for ICORD-O's research updates!
---
Help us do research
Interested in helping ICORD researchers make SCI preventable, livable, and curable? These research studies (and more) are in need of participants!
eHealth program to support family caregivers of individuals with SCI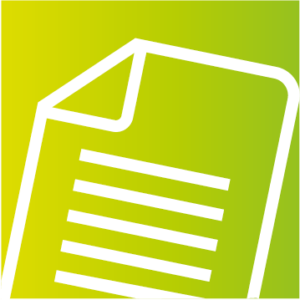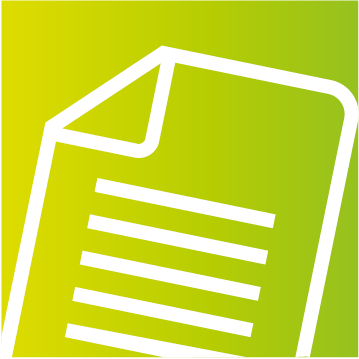 Researchers from the Miller Lab are creating an online module for family caregivers and healthcare professionals. If you are working with or have worked with individuals with SCI and/or their family caregivers, they would like you to participate in a brief survey on what topics should be included in this online module. Click here to learn more
Pelvic floor muscle activity during exoskeleton walking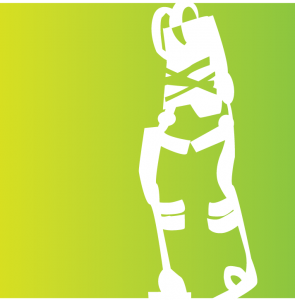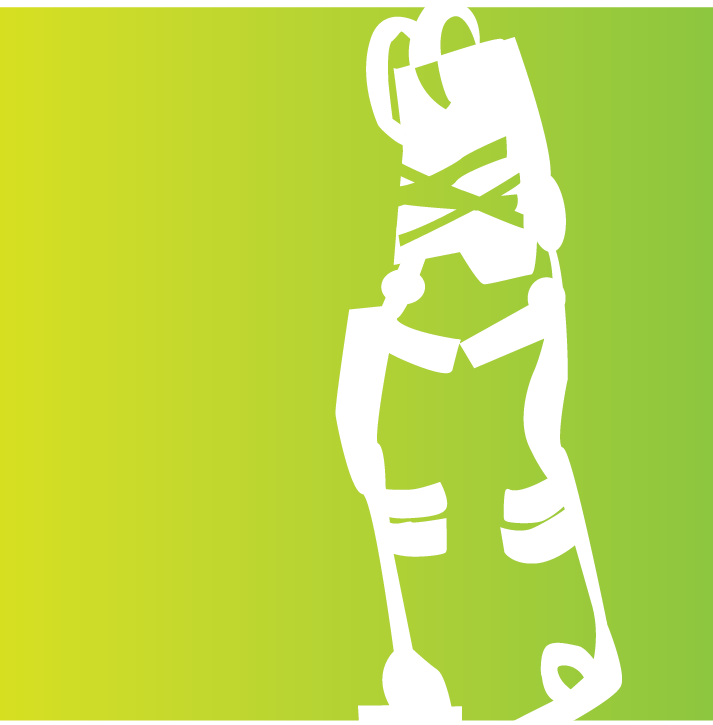 Researchers in Dr. Tania Lam's lab are interested in understanding how the pelvic floor muscles respond to walking in different exoskeletons. They are looking for individuals with motor-complete SCI to complete two laboratory visits. On the first visit, participants will complete questionnaires, get screened for exoskeleton use, and practice walking in exoskeletons. In the second visit, researchers will put recording electrodes on participants during walking in the Lokomat and Ekso at different speeds. Click here to learn more.
Neuromodulation for bladder function (SCONE clinical study)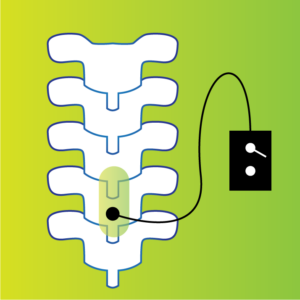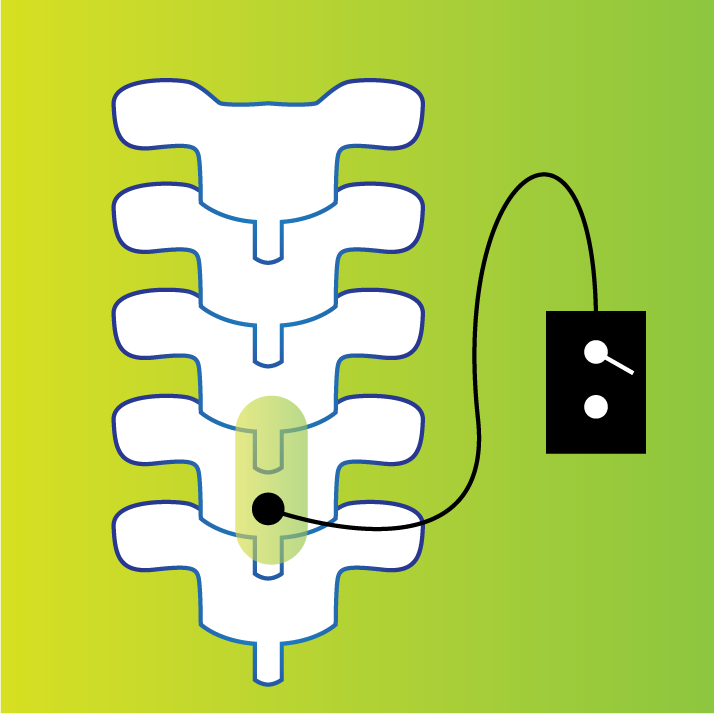 You are invited to join a study testing an investigational spinal stimulation study device (SCONE). Researchers are studying how loss of bladder control can be recovered after brain or spinal cord damage due to spinal cord injury, multiple sclerosis or stroke. Click here to learn more
Validating quantitative ultrasound measures of upper limb muscle size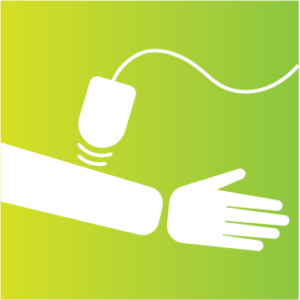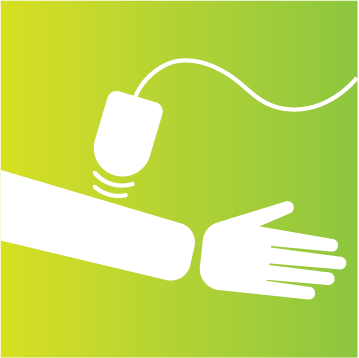 Muscle strength, especially in the upper limb is a very important outcome but current strength testing devices are unable to capture the strength of a single muscle. An ultrasound scan will be performed on upper limb muscles. Anyone 18 or older is invited to participate in this study. Click here to learn more
Relationship between spasticity in walking and hyperactive spinal reflexes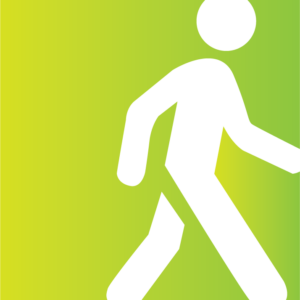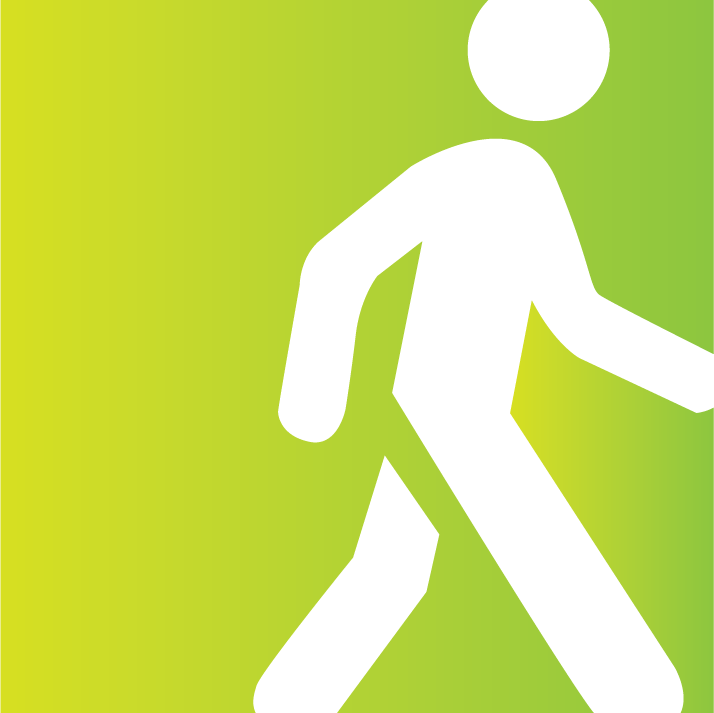 Uninjured participants between 38-48 years old and 59-65 years old are needed. Dr. Tania Lam's lab is studying the relationship between muscle reflexes and movement in people with and without spinal cord injury. Leg muscle activity and reflexes will be measured during walking and sitting. Click here to learn more
Click here to browse all the ICORD studies currently recruiting participants.
Interested in participating in ICORD research but feeling overwhelmed by the number of studies?
Our Study Liaison is here to help!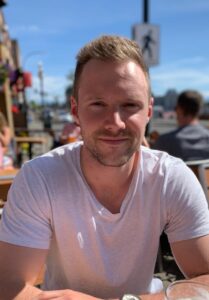 Interested in participating in ICORD research but feeling overwhelmed by the number of studies? Adam Doelman, ICORD PhD candidate and our new study liaison, will help you out. As a study liaison, Adam will work closely with you to narrow down what studies you may be eligible for. Over a few short phone calls, he will ask you questions about your research interests as well as common study inclusion and exclusion criteria. From there he will tailor a list of research studies for you and provide details and contact information for each one. He can also directly connect you with study coordinators if you like. Send him an email to begin your consultation!

---
Partner news
There are three exciting SCIRE Community updates:
We host SCIAction Canada's Exercise Guidelines and have recently added several more languages: Exercise Guidelines for Adults With Spinal Cord Injury – SCIRE Community
We now have Breastfeeding Guidelines for people with SCI available in Greek and I updated the formatting for easier reading of the English (and Greek) version Breastfeeding Following Spinal Cord Injury: Consumer Guide for Mothers – SCIRE Community
Our most recent article is Shoulder Pain: Shoulder Injury and Pain After SCI – SCIRE Community
---

Celebrate Inclusion and Accessibility with the Rick Hansen Foundation
The Rick Hansen Foundation (RHF) is pleased to offer tuition grants for eligible participants for RHF Accessibility Certification (RHFAC) Training. RHFAC Training teaches individuals how to use the RHFAC rating methodology to rate and certify buildings for their level of meaningful accessibility. Tuition grants are available for people who reside in BC, Ontario, or identify as a person with a disability, and meet the course prerequisites. To learn more and apply, visit RickHansen.com/courses.
---
Thanks for reading this issue of The ICORDian – we hope you enjoyed it! Please subscribe and have future issues delivered to your inbox. If you have any comments about this issue or suggestions for future ones, please contact us.
---
Jocelyn Chan, Andrea Bundon, Bobo Tong, Analisa Jia, Peter Cripton, and Heather Gainforth for their contributions to this issue of our newsletter.