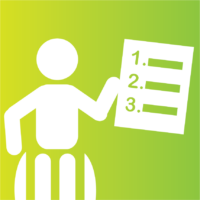 Researchers in Dr. Andrei Krassioukov's lab are inviting individuals living with SCI, healthcare professionals/clinicians, and researchers/scientists to complete a survey. The goal is to assess the SCI community's priorities for recovery as well as to assess the understanding of recently developed technologies, in particular, spinal cord stimulation as a rehabilitation strategy.
This survey will be released internationally to 18 countries to allow for cross-country comparisons and will also include comparisons between the opinions of individuals with lived experience, researchers, and clinicians.
This study requires completion of one online survey. It will take approximately 15-20 minutes to complete and will be anonymous.
Why should you participate in this study?
This study will improve education and awareness about what people with SCI need and which health complications are most important for quality of life. The results of the study will be used to guide and improve treatment options/rehabilitation strategies and future research to better align with peoples' priorities for recovery following SCI.
Participants must be:
aged 18 years or older, able to provide consent and answer questionnaires, and part of one of the following demographics:
A person with a spinal cord injury.
A scientist/researcher who is currently doing or has done research involving spinal cord injuries.
A clinician/health care professional who is currently/previously working in treating/addressing spinal cord injuries.
Time commitment
The survey will take approximately 15-20 minutes to complete
Access the surveys
For more information, please contact the study coordinator, Jennifer Phan, by email or call 604-675-8816.