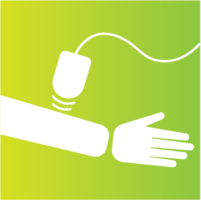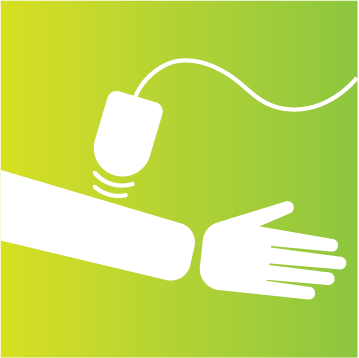 The objective of this study is to investigate sublesional muscle health in SCI patients with subacute cervical SCI. We are comparing several ultrasound measures between patients and healthy controls.
Participants will be asked to relax in a comfortable sitting position. Their dominant arm will be scanned using ultrasound imaging. This process entails water-soluble gel and gentle placement of the probe on the arm.
Why should you participate in this study?
This study is targeting forearm and hand muscles that are not commonly investigated in spinal cord injury patients. The protocol requires only 10-15 minutes of your time and would greatly contribute to quantifying how these muscles are affected in patients with subacute cervical spinal cord injury.
You may be eligible to participate in this study if you
are a healthy adult, ages 18-80
are able to understand the nature of the consent form through a working understanding of English
You may not be able to participate in this study if you
have a history of nervous system disorders, neural impairments, or musculoskeletal disorders affecting motor function
have psychological conditions affecting your ability to accurately understand the study tasks
have major trauma or surgery affecting the muscle architecture or inability to assume a body position for proper ultrasound image acquisition
Time commitment: 15 minutes
The study will take place at ICORD (818 West 10th Avenue, Vancouver).
For more information or to sign up to participate, please contact the study coordinator, Hannah Ro, by email or call (604) 789-8201.