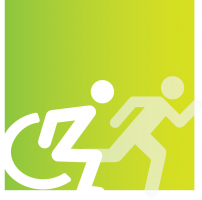 Dr. Tania Lam and her research team are currently recruiting SCI participants for a research study investigating the effects of knowledge translation on exercise self-efficacy and physical activity levels in people with SCI. This research study is proposing that by increasing one's knowledge on why, where, how much and how to exercise, we can address the common barriers to physical activity and increase one's self-efficacy and exercise participation levels.
Eligible participants will meet at PARC at ICORD for a one-hour meeting with either an SCI peer or UBC student non-peer to discuss SCI specific physical activity guidelines, common barriers to exercise, and exercise goal setting.  It will then be up to you if you would like to meet again within the duration of the 12-week study. Additionally, participants will be asked to complete three questionnaires at four time points throughout the 12 weeks; some of these questionnaires will be completed at home.
You may be eligible to participate in this study if you:
are 18 to 65 years of age
have a chronic (> 9 months post injury) traumatic SCI
currently engage in exercise less than 50 minutes per week.
have reliable transportation to the Blusson Spinal Cord Centre
are in a stable medical condition.
A physician completed PARmed-X form will also be required.
Why should you participate in this study?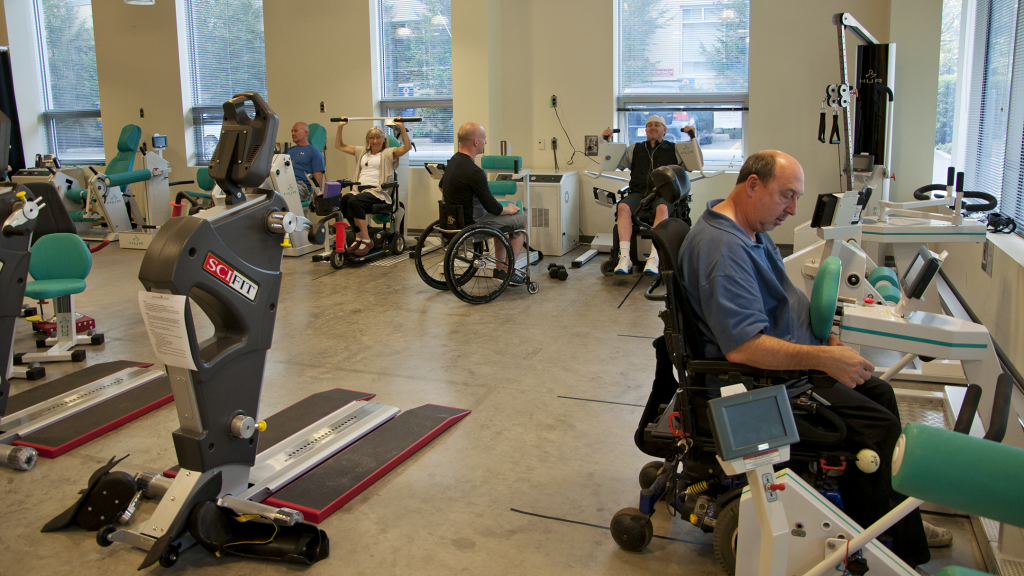 While it is not known if you will derive any direct benefit from participating in this study, evidence indicates that participation in physical activity has the potential to improve and/or maintain functional ability, aerobic fitness, strength, fatigue, quality of life and decrease the risk of chronic disease and depression for those with SCI. There are no costs for this study. You will have free access to this state of the art accessible exercise facility. Free parking at the Blusson Spinal Cord Centre is available for research participants with a valid SPARC pass.
For more information or to sign up to participate:
please contact the study coordinator Megan Brousseau by email or call 604-875-8814.