November, 2017: 10th Avenue update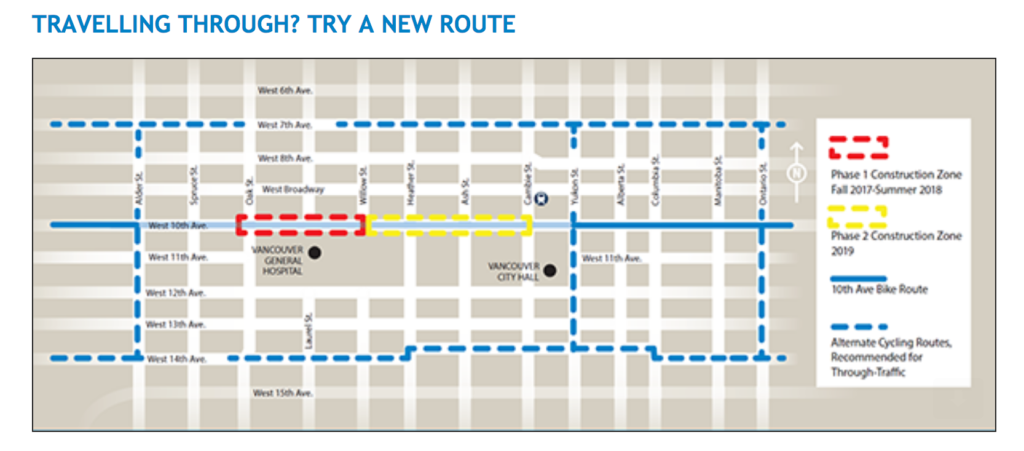 Having started in late November, the City of Vancouver is undertaking a major project along 10th Avenue between Oak and Cambie, which will impact people drivers, cyclists, and pedestrians coming to the BSCC. Parking at the BSCC will not be affected by the construction, but please note that access to the west lot will only be accessible by travelling east on 10th Avenue (from Oak or Laurel), as 10th Avenue will be one-way eastbound for the duration of this phase of construction.
Click here for more information about the construction project.
ICORD has two lots for research study participant parking. These spots are for individuals who are volunteering their time for active research with ICORD at BSCC.
If you are driving to the BSCC as a research participant, be sure to request a parking pass from your study coordinator before driving to the BSCC. ICORD passes are date-stamped and must be displayed in addition to a valid SPARC pass. Vehicles without both SPARC and ICORD parking passes are liable to be ticketed. Ticketing is under VCH authority and ICORD has no control over the process.
If you are driving to the BSCC to visit the Brenda & David McLean Integrated Spine Clinic, please use one of the three free accessible parking spots shown in blue on the map below, or park in one of the nearby parkades (download map).
All ICORD parking spots revert to VCH pay parking from 6pm-7am & on weekends.