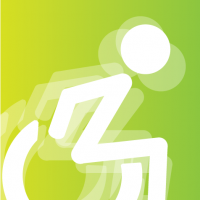 Purpose of this study:
We want to know how your spasticity and your muscle activity change after exposure to Whole Body Vibration (WBV) or Focal Vibration (FV).
What is involved:
The study includes two visits each takes about 1.5-2 hours. One visit you will experience Whole Body Vibration (WBV) with a platform and during the second visit you will experience focal vibration using a handheld vibrator. These will be randomized. The visits will be at least one week apart.
You may be eligible to participate if you:
You are 18-65 years of age
You have had a spinal cord injury for at least 6 months
You have spasticity in your lower extremities
You do not experience autonomic dysreflexia
Why you might like to participate:
This is a pilot study where we aim to see whether different vibration protocols can have beneficial effects in reducing spasticity in people with Spinal Cord Injury (SCI). If the results of this study show a significant reduction in spasticity, vibration protocols could become a method in the future in helping to manage spasticity in people with SCI.
If you would like more information, please contact:
Dr. Bonita Sawatzky: 604-675-8806 / bonitas@mail.ubc.ca