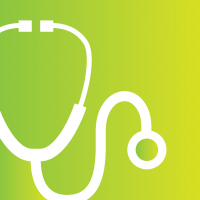 Drs. Janice Eng and Lara Boyd are conducting a Functional Magnetic Resonance Imaging (fMRI) study with people who have had a traumatic spinal cord injury.
Significant functional recovery occurs after spinal cord injury (SCI) and one potentially important mechanism is the reorganization processes in the brain. Few brain imaging (Functional Magnetic Resonance Imaging [fMRI]) studies have involved human SCI patients, and the majority of these studies were severally limited by small patient numbers (2-5 subjects).
This fMRI study will help to increase our understanding of brain reorganization after SCI as related to hand use and function. These findings will determine whether future therapeutic strategies aimed at restoring spinal cord function can build on preserved brain control in individuals with SCI. We will be able to determine whether daily arm use influences the brain re-organization after an SCI, while controlling for the severity of the injury.
You may be eligible to participate in this study if you:
have had a traumatic complete or incomplete spinal cord injury (C5-8 level) more than one year ago,
are between 16-60 years of age,
are able to move your wrist against a device which provides some resistance,
are able to follow three commands in a row in English.
Eligible participant will be invited to the Rehab Research Lab at GF Strong Rehab Centre for up to three evaluation sessions. Each of these sessions will last approximately 1 hour. The last evaluation session will take place at the fMRI suite in the Purdy Pavilion at the UBC Hospital. This session will involve a time commitment of approximately 1 hour.
Participants will receive an image CD of his/her brain free of charge and an honorarium to help defray their time and the cost of transportation to and from the evaluation sessions.
For more information, please contact the research coordinator: Ms. Chihya Hung @ 604-714-4109; e-mail: chihya.hung@vch.ca