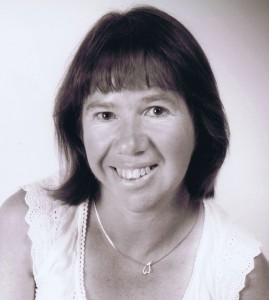 ICORD Principal Investigator Dr. Bonita Sawatzky will be honoured by her Alma Mater later this month with the presentation of a Distinguished Alumni Blazer Award from the Canadian Mennonite University (CMU) in Winnipeg, Manitoba.
The award selection committee was impressed with Dr. Sawatzky's accomplishments since attending CMU, including her academic career at UBC, her work in the community of people with disabilities, and her continued dedication and leadership in the Mennonite church, in addition to coping with the physical challenges she has had over the years.
Before starting her research career in Orthopaedics, Dr. Sawatzky studied Theology and Music for a year at the CMU. "It was a great year to learn how to critically think about life and what I believe," said Dr. Sawatzky. Although she found Winnipeg too cold, she enjoyed studying voice with well-known soprano soloist, Henrietta Schellenberg.
Dr. Sawatzky is excited to about the award, and is looking forward to receiving it during the CMU's Fall Festival on September 28th. "I was totally stunned when I received a call from the outgoing President Dr. Gerald Gerbrandt about the award. He was one of my professors when I was at CMU, so it was really nice to hear from him personally. I feel very honoured about it all."