Current deadline: 23 May 2019

ICORD Seed Grants are designed to provide seed funding for novel research projects proposed by Principal Investigators and Investigators within ICORD, and enable ICORD faculty members to generate pilot data for future applications for multi-year operating grants (especially Tricouncil) as a result of receiving a Seed Grant. Given the competitiveness of securing Tricouncil funding and the mandatory requirement for pilot data in these applications, it is the intent of these seed funds to foster future funding success for new projects.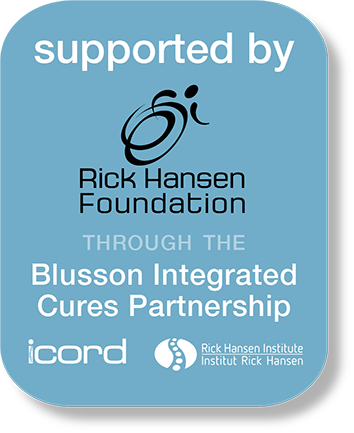 A total of $200,000 is available to be awarded each year over two annual competitions (with five projects–approximately $20K each–funded in each competition). The scope of the projects must be aligned with ICORD's Mission and SCI Research Platform and projects must have a strong likelihood of leading to a new sustainable research program. Proposals may only be submitted by ICORD Principal Investigators or Investigators in good standing.
ICORD members may submit only one application as the primary applicant per round of funding, and may not apply for funding if they currently hold an ICORD Seed Fund Research Grant.
Applications will be reviewed by an adjudication committee using a five point scale (akin to CIHR, with 5 being the best) To maintain a standard of excellence, no applications rated 3.5 or below will be funded. The adjudication committee will include:
Dr. Lowell McPhail, ICORD Managing Director
Three or more of the previous Seed Fund competition awardees.
To apply, eligible faculty must complete and submit the form below. We anticipate that the competition results will be announced within one month of the deadline.
Eligibility:
Applicants must ICORD members (Principal Investigator or Investigator level). Associate Members, Research Associates and post-doctoral fellows are not eligible to apply as the primary applicant, but may be co-applicants. Applicants must be pursuing a new novel area of research that requires seed funding to generate pilot data to apply for a Tricouncil or other operating funding grant applications as a result of receiving the Seed Grant. Priority will be given to those who will use the data towards attaining their first multi-year Tricouncil grant as PI, followed by those applying to a different Tricouncil agency (in which they have not held funding as a PI), and then to those applying for renewals or other funding types (e.g., Heart and Stroke Foundation).
Only one seed grant application can be submitted each round by the primary applicant. Collaborative applications are encouraged and there is no limit to the number of applications one can be listed as a co applicant.
Seed fund awardees may not apply as the primary applicant for a new Seed Grant until they have completed their first projects and submitted their final reports. If applicants are applying for a subsequent seed grant in a later round, progress of their previous seed grant (including success in external funding applications) will be considered as part of the new application.
Judging Criteria for the proposals include:
The appropriateness of the research plan, including its feasibility and the use of the best available methodology;
The significance/impact of the work proposed and its originality, or novelty of the concepts, ideas or hypotheses being pursued in the application;
The suitability of the research environment, including the availability of facilities, personnel, and time, required to complete the work proposed;
The alignment of the proposed research with ICORD's Mission & Research Platform and the likelihood that a successful proposal will lead to a sustainable program.
Conditions of Award:
Grants must be activated within 6 months of notice of award (including all necessary approvals), if the grant is not activated; the funds may revert back to ICORD and may be awarded to other applicants.
An interim report is be due one year from the award date, and a final report will be due no later than 26 months after the award date. Any unspent funds remaining at that time will be returned to ICORD. A report template will be provided along with the award notifications. Please send your report to Dr. Lowell McPhail. If the due date falls on a holiday or weekend, your report will be due the following workday.
Award winners may be required to assist in the adjudication of applications in the next cycle.
Award winners must report annually on grant applications submitted, and/or funding received as a result of seed grant-supported pilot data or preliminary work.
Click here to download the application form.