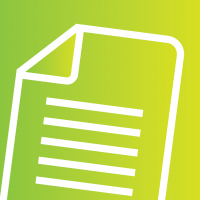 Arthrogryposis Multiplex Congenita (AMC) is a condition where primarily the limbs have significant limitation in motion at birth. Many individuals undergo many surgeries and extensive physiotherapy to improve range of motion. Physicians and researchers from around the world agree that there is still little known about what treatment works best for long term function. We propose the largest international study to determine what happens to the long-term health (>19 yrs of age) of individuals living with AMC, using an online survey and an optional additional 30-minute telephone interview. We as researchers from the University of British Columbia in Vancouver, Canada are very interested in learning more about the natural progress and best therapies for various types of AMC.
Purpose of this study: To determine the long term health outcomes of individuals born with arthrogryposis
You may be eligible to participate if you:
Have been diagnosed with arthrogryposis
Are 19 years of age or over
Can read, and write in English (and speak English if you wish to take part in the optional interview)
What is involved:
This study involves filling out a 20-minute online questionnaire about your health. If you wish, you may also participate in a 30-minute optional follow-up interview scheduled at a later date. If you are interested, please email Dr. Sawatzky and she will send you more information and a unique link to the questionnaire.
If you are interested in participating or would like more information please email Dr. Bonnie Sawatzky.