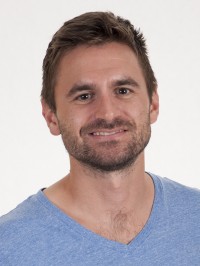 Principal Investigator
B.Sc. [Kinesiology] (University of Calgary)
M.Sc. [Neuroscience] (University of Western Ontario)
Ph.D. [Neuroscience] (University of British Columbia)
Anesthesiology, Pharmacology, and Therapeutics, University of British Columbia
Research Interests
anesthesiology
;
Clinical trials
;
MRI
;
Neuropathic pain
;
Outcome measures
Dr. Kramer's current research interests are focused on understanding the relationships between spinal cord injuries and neuropathic pain. Historically, pain has been measured from "yes or no" scores generated from pinprick stimulation. This approach, however, represents only one way that peripheral touch can be interpreted by the spinal cord sensory pathway. Dr. Kramer has made several important contributions to the validation of a newer technique known as Contact Heat Evoked Potential stimulation (CHEPs). CHEPs provides recordings of electrical signals reaching the brain, allowing complementary information regarding the spinal cord sensory pathway to be identified.
As part of Dr. Kramer's ongoing research program, advanced neuroimaging and quantitative sensory testing techniques will continue to be developed to better understand how changes in the central nervous system (CNS) relate to the development of neuropathic pain. Using large SCI datasets, he is exploring the relationship between pain, neurological recovery, and other secondary health outcomes (e.g., cardiovascular disease). His research program will enable implementation of novel interventions aimed at improving outcomes and quality of life for people with SCI.
On September 1, 2020, Dr. Kramer became an Assistant Professor with the Department of Anesthesiology, Pharmacology, and Therapeutics at the University of British Columbia. He majored in Kinesiology for his B.Sc. undergraduate degree major at the University of Calgary, and then turned his focus to neuroscience for graduate research. He obtained a M.Sc. degree from the University of Western Ontario and completed his Ph.D. at the University of British Columbia. Dr. Kramer spent the next two years as a postdoctoral fellow, first at the Spinal Cord Injury Center in Uniklinic Balgrist (University of Zurich, Zurich, Switzerland), and then as a Senior Research Fellow at the Hulse Spinal Cord Injury Laboratory in the Shepherd Center (Atlanta, Georgia, USA). From 2014 to 2020, he was an Assistant Professor in UBC's School of Kinesiology.
Dr. Kramer says he enjoys his time at ICORD because of the diverse research interests among principal investigators and trainees.  He adds that "there are not many facilities like ICORD in the world, where international experts are brought together in preclinical and clinical SCI research. With the expertise and facilities all in one building, it is an amazing opportunity to perform the highest level of research."
Currently recruiting for: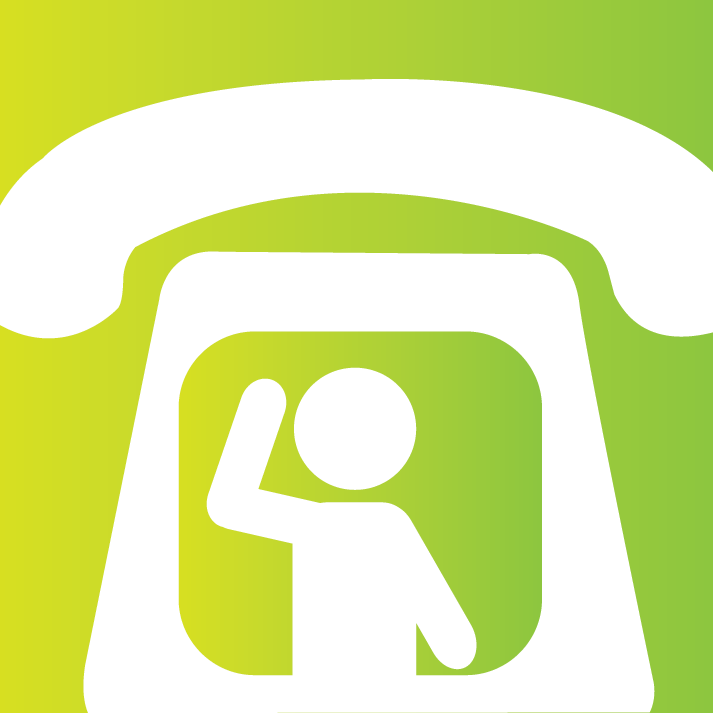 SCI research participants' views on data sharing survey
Researchers in Dr. John Kramer's lab are investigating how individuals with SCI feel about researchers using their data. Specifically, we want to learn how you feel about data sharing. Data sharing is when the data collected in one research study Read More...
Recent Collaborations:
Dr. Kramer is working closely with Dr. Corree Laule to integrate advanced anatomical MRI into the assessment of damage in the spinal cord after injury. The goal of this collaboration is to leverage Dr. Laule's experience in the field of Multiple Sclerosis, and translate new imaging techniques into the field of SCI. He hopes to begin collecting data in individuals with SCI in the next few months. He also has collaborations with colleagues at the University Hospital Balgrist in Zurich, Switzerland. Dr. Kramer is a member of the Djavad Mowafaghian Centre for Brain Health and the Hugill Anesthesia Research Centre.
Major Findings:
Dr. Kramer's research has repeatedly shown that spinal cord sensory pathways can be examined with a variety of quantitative techniques sensitive to minor changes in sensory impairments. Furthermore, his work using evoked potentials has shown improved potential for tracking changes in sensory function corresponding to individual spinal segments.  He is in the process of finalizing plans for his next phase of research efforts with Dr. Corree Laule.
Techniques employed in lab:
Electroencephalography (EEG, a technique for measuring electrical activity in the brain)
Electrophysiological recordings (e.g., somatosensory and contact heat evoked potentials)
Anatomical and functional Magnetic Resonance Imaging
Questionnaires to assess neurological function (e.g., International Standards for the Neurological Classification of SCI).
Awards:
Some of Dr. Kramers's recent major awards and accomplishments include:
Scholar, Michael Smith Foundation for Health Research, 2014
North American Spine Society, Clinical & Research Travelling Fellowship, 2014
Scholar, Clinical Research Pillar, (jointly funded by the Michael Smith Foundation for Health Research and the Rick Hansen Institute), 2014
Post-Doctoral Fellowship, International Foundation for Research in Paraplegia, 2011
Trainee Award, Rick Hansen Institute, 2008
Trainee Awards
| | | |
| --- | --- | --- |
| Year | Name | Award |
| 2021 | Jessica Archibald | Graduate Student Scholarship (The Province of BC) |
| 2021 | Freda Warner | ICORD Annual Research Meeting Poster Award (ICORD) |
| 2021 | Jessie McDougall | Rising Star Award (VCHRI) |
| 2020 | Jessie McDougall | UBC Rehabilitation Sciences Alumni Jane Hudson Scholarship in Physical Therapy (UBC) |
| 2020 | Hannah Goodings | Graduate Student Research Grant (School of Kinesiology, UBC) |
| 2020 | Hannah Goodings | Top Poster Presentation (ICORD Trainee Symposium) |
| 2020 | Jessica Archibald | Postgraduate Scholarships- Doctoral program (NSERC) |
| 2020 | Jessica Archibald | Friedman Award for Scholars in Health (UBC) |
Current Lab Members
| | | | | |
| --- | --- | --- | --- | --- |
| Undergraduate Students | Masters Students | Ph.D. Students | Postdoctoral Fellows | Research Staff |
| Carson Berry | Nicole Bailey | Jessica Archibald | Dr. Freda Warner | Oscar Ortiz |
| Rohan Banga | Hannah Goodings | Jessie McDougall | Dr. Lukas Lind | |
| Rachel McGregor | Joanna Tu | Kevin Liu* | | |
| Liam Harrison | | | | |
| Paul Aspinall | | | | |
| Georgia Grenier | | | | |
| Lauura Mar | | | | |
*has graduated in the past year
Current Opportunities in Lab:
Interested students should contact Dr. Kramer with inquiries.
Opportunities:
Recent publications
Search PubMed