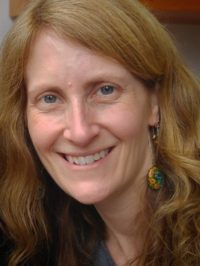 Principal Investigator
B.Sc. [Physics (major), German (minor)] (University of British Columbia),
M.Sc. [Physics] (University of British Columbia),
Ph.D. [Physics] (University of British Columbia),
Assistant Professor, Department of Radiology and Pathology & Laboratory Medicine, Faculty of Medicine, University of British Columbia,
Associate Member, Department of Physics and Astronomy, Faculty of Science, University of British Columbia
Research Interests
MRI
;
Myelin
;
Neurodegeneration
;
pathology
Dr. Cornelia (Corree) Laule is a physicist and has been involved with nuclear magnetic resonance and magnetic resonance imaging (MRI) research for 17 years. She recently completed a post-doctoral fellowship with Dr. Wayne Moore in the Department of Pathology & Laboratory Medicine where her research focused on MRI pathology correlation studies in multiple sclerosis (MS) brain tissue. Dr. Laule was appointed as an Assistant Professor in the Faculty of Medicine in January 2013. She is interested in understanding the microstructural and pathological determinants which govern T1 and T2 relaxation measures in central nervous system (CNS) tissue. Her primary area of research is multiple sclerosis (MS) and she has extensive experience in imaging both in vivo and post mortem MS brain and spinal cord, with emphasis on characterizing myelin. She also collaborates to study many other CNS applications including schizophrenia, cerebral malaria, bipolar disorder, leukodystrophies and Huntington's disease, as well the characterization of normal controls. She is particularly interested in myelin and plans to use biochemical analysis and electron microscopy to understand how variations in myelin composition/structure may influence to MRI measures.
For further information regarding Dr. Laule's research, please visit her website at www.mripathology.ca and follow her on twitter @mripathology.
Major Findings:
Dr. Laule's quantitative MRI-pathology correlations validated myelin water imaging as a marker for myelin when her histopathological studies revealed a strong correlation between the MR and histopathological measures of myelin.
In one of the few studies examining myelin water serially in the human spinal cord, Dr. Laule's research showed that people with primary progressive MS showed a 10% decrease in myelin over two years, while the controls remained stable. This suggests that progressive demyelination occurs and myelin water may help follow the pathological processes that contribute to clinical disability in progressive multiple sclerosis.
Dr. Laule's studies of diffusely abnormal white matter reveal evidence of a primary lipid abnormality with little protein involvement. This raises the possibility of a primary role for lipid in the autoimmune or degenerative etiopathogenesis of MS, studies of which up to now have largely focused on myelin protein immunology and biology. Thus, examining the tissue changes underlying DAWM may identify substrates responsible for disability and progression, which could be a target for future therapies.
For some of her major findings, please see the selected papers below, as well as her recent publications listed at the bottom of the page:
Techniques Employed in the Lab:
Magnetic resonance imaging
Histology
In vivo and post mortem imaging of brain and spinal cord
Affiliation with organizations and societies:
International Society of Magnetic Resonance in Medicine (ISMRM)
Multiple Sclerosis  Society of Canada Ambassador and Review Committee (MS Society of Canada)
Awards
Some of Dr. Laule's recent major awards and accomplishments include:
Transitional Career Development Award (Multiple Sclerosis Society of Canada, 2010-2015)
Current Lab Members
| Masters Students | Ph.D. Students | Research Staff |
| --- | --- | --- |
| Carina Graf | Kevin Liu | Farah Samadi |
| Leo Sporn | Sarah Morris | Irene Vavasour |
Trainee Awards
| | | |
| --- | --- | --- |
| Year | Name | Award |
| 2017 | Carina Graf | ICORD Trainee Travel Award (ICORD) |
| 2016 | Carina Graf | ICORD VISIT Trainee Award (ICORD) |
| 2016 | Kevin Liu | Travel Stipend (International Society of Magnetic Resonance in Medicine) |
| 2016 | Kevin Liu | Travel Stipend (ICORD) |
Current Opportunities In the Lab
While the lab has no specific openings, if trainees are interested in opportunities related to her area of research please contact Dr. Laule with inquiries. She also accepts undergraduate directed studies students and volunteers. She is always open to new collaborations and would be happy to speak with you about potential future joint projects.
Recent publications
Search PubMed