So it's been a year since our first Pandemic issue of the ICORDian, in the Spring of 2020, but we're definitely feeling more optimistic about the future now. We're excited to bring you this first Engineering Special Issue of our newsletter.
We hope you enjoy these engineering-focused stories:
And these regular features:

ICORD principal investigator Dr. Stephanie Willerth and her former Ph.D.student, Dr. Laura De la Vega, are biomedical engineers who specialize in tissue engineering and biomaterials with the goal of developing biological technological applications such as engineering complex tissues. In their latest paper, they used 3D bioprinting of stem cells to produce responsive complex tissues, specifically humanized neural tissues. All three co-founders of Axolotl Biosciences, a medical science start-up focused on bioinks, are co-authors on this publication and have made the paper open access, meaning that anyone can read it at no cost.
Dr. Willerth and Dr. De la Vega used a novel 3D bioprinting system to print tissues derived from stem cells that possess similar properties to the spinal cord tissues found in vivo. Perhaps you may be familiar with traditional 3D printing where a plastic filament is melted then extruded into the shape based on specifications from a computer file. 3D bioprinting uses specialized materials known as bioinks to print structures containing living cells that can resemble the tissues found in the body.
In this particular study, they used voltage-sensitive dyes to detect changes in the electric potential of our bioprinted tissues. These dyes change colors in response to the electric signals. They found that incorporating drug-releasing particles into our novel bioinks promoted maturation of neural tissues compared to control bioprinted tissues. This technology of microsphere containing bioinks has been licensed by Axolotl Biosciences, which is commercializing this technology.
The implications of being able to produce hiPSC-derived neural tissues are significant. Since it is possible to produce hiPSCs from patients, it is feasible to bioprint personalized neural tissue models for drug screening applications.
Looking ahead, the team wants to apply their bioprinting research findings to therapeutics. "We hope to use these bioprinted tissues to identify new treatments for spinal cord injury and other diseases. The ability to generate these personalized neural tissue models provides a more clinically relevant alternative to currently used animal models." said Dr. Willerth.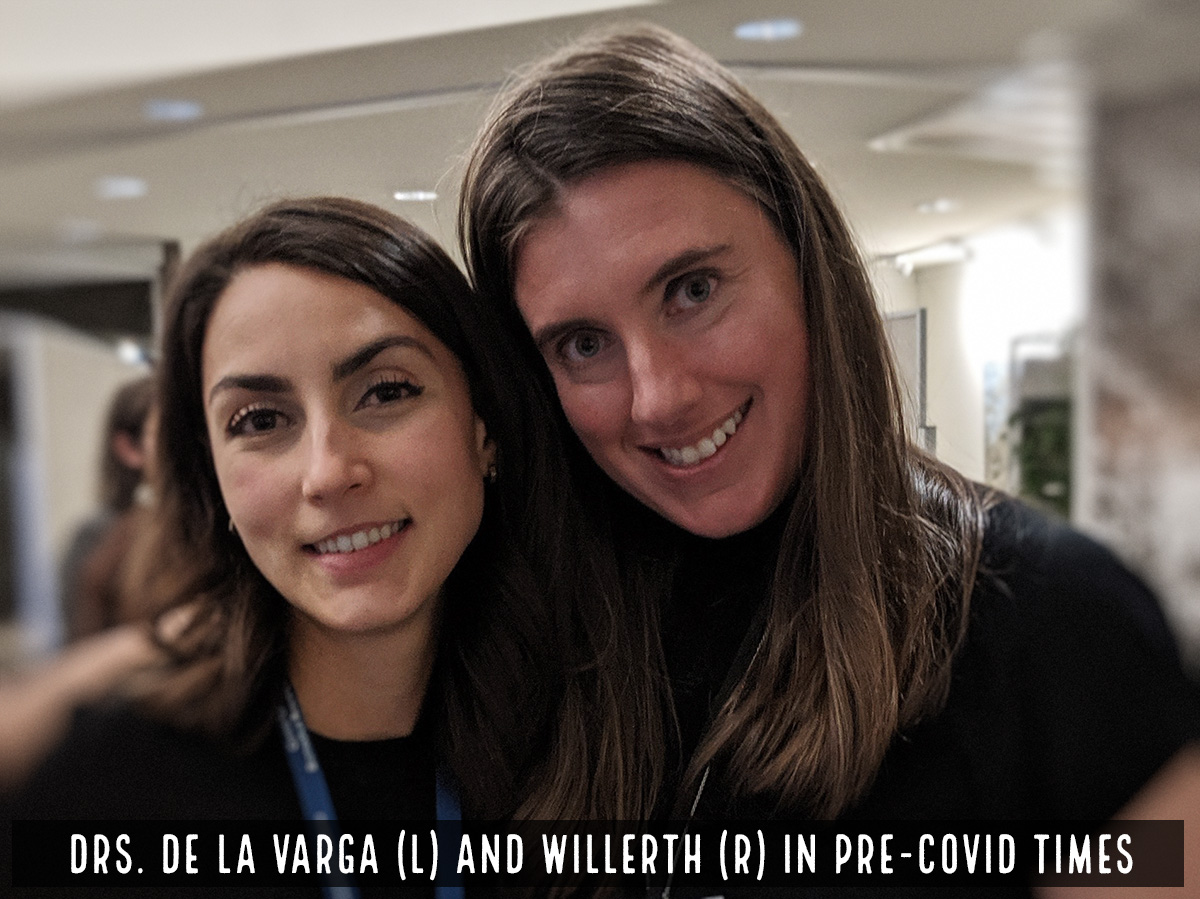 ICORD PI Dr. Peter Cripton and his team have designed a next-generation helmet that can reduce the risk of SCI, and are working with UBC's Industry Liaison Office (UILO) to file patent applications and finalize product design before launching in the downhill mountain biking community by the middle of next year.
The helmet, named Pivot, works by reducing forces on the neck in high-risk impact by more than 40%. In a head-on impact, Pivot guides the head into a small amount of flexion, significantly reducing the dangerous compressive loads on the neck. Pivot builds on previous research done by Dr. Cripton and his colleagues in the Orthopaedic and Injury Biomechanics Group based at ICORD, which resulted in two patents and has been published in a peer-reviewed journal. The new Pivot technology requires much less hardware, is simpler to manufacturer and has shown higher reductions in neck loads.
"We're focussing on mountain biking right now because spinal cord injury rates are highest in this sport, and equipment companies and mountain bikers are quite interested in this injury prevention approach," said Dr. Cripton. Earlier this year, Dr. Cripton hired talented UBC commerce student Carter MacDonald to look at marketing and business aspects associated with commercializing the Pivot helmet. Carter conducted an online survey and collected results from over 1,200 potential users across 13 different sports.
"From our findings, we found the perfect target segment for Pivot: downhill mountain bikers who buy premium helmets. Over 86% of these people wished that they had better equipment to protect their spine from injuries. There are between 16 to 21 million mountain bikers across the world, and they represent a $1.5 billion dollar industry," said Carter.
Carter joined a commercialization program presented by Innovation UBC and used the Pivot helmet project as his commercialization case. Part of that program was a pitch competition, the Innovation UBC Research Impact Challenge, that was held on May 6.
"Our work won first place in the challenge, and we tied for first place in audience voting at the event as well," said Carter, who has previous experience in the biomedical field having worked with ICORD PI Dr. Cheryl Wellington on the CHIMERA research device for studying traumatic brain injury.
"Pivot differs from my previous work as this product has a different end user. While CHIMERA is a specialized device that is intended to be used in a select few laboratories, Pivot will be targeting sports users across the world," said Carter. "Across both projects, I've enjoyed being involved with a technology that has the potential to make a meaningful positive impact in the lives of others. I'd like to continue working in this field because of the cutting-edge nature of the products in this industry," he added.

The Pivot project is supported by an NSERC I2I grant. In addition to Dr. Cripton and Carter, the Pivot team includes co-inventor Tom Whyte, Vivian Chung, Gabrielle Booth, and Paul Cyr (UILO).

At the beginning of the school year, PARC Manager Milly Zaletelj and faculty advisor Dr. Andrea Bundon embarked on a UBC Engineering capstone project which brought a group of engineering students together with Chad Leaman, Director of Innovation at the Neil Squire Society and gaming expert Daniel Feltrin from Microsoft. The students designed an arm cycle controller with the goal of providing an accessible, in-home exercise solution for people with SCI that allows multi-directional upper body movement. In addition to providing an accessible exercise solution, another exciting goal is to connect controller-users through online gaming and enhance their community and social interaction. The students worked on their project at PARC after hours, when PARC users and volunteers had left for the day.
The arm cycle is now installed at PARC and facility users will soon have a chance to try it out. "I really enjoyed collaborating with the students on this Capstone project and was really impressed with their work," said Milly, adding "I'm excited to see the new arm ergometer being used by PARC participants!"

Shown in the photo (L-R): Scott Beaulieu, Nick Winship, and Keith Consolation. Edward Luo and Fabian Lozano also collaborated on the project.
This video about the arm controller was created as part of the students' assignment.

Dr. Babak Shadgun is an ICORD Principal Investigator whose primary research is focused on using biophotonics techniques to study processes occurring inside tissues, including their supplies of blood and oxygen, in a clinical setting. His research into the effectiveness of infrared thermography for detecting COVID-19 was recently featured in this great post by VCHRI. Dr. Shadgan is currently developing a non-invasive biosensor for COVID-19 that he hopes will one day be used for regular and routine COVID screening.
 

by Dominic Zbogar, SCIRE Community
Originally developed for the military, robotic exoskeletons have begun to be used in rehabilitation to aid movement of weak or paralyzed legs and are now also beginning to be approved for home use. Learn about the history and current options for robotic exoskeletons, their use in assisting ambulation and improving mobility, as well as possible benefits of using this technology for secondary SCI complications such as spasticity and bone health, by reading our full article here.

Collaborative study re-starts!
Researchers in Dr. Kathleen Martin Ginis' lab at ICORD-O are collaborating with members of Drs. Chris West and John Kramer's labs to conduct a study on the effects of exercise on health and well-being among adults with spinal cord injury who live with chronic pain. Participants will be recruited from both the Okanagan and Vancouver.
The EPIC-SCI trial is a great example of a collaborative initiative between both ICORD sites. The trial was suspended last year due to the COVID-19 pandemic, but the Okanagan team is happy to announce that recruitment of new participants will re-start on June 1. The Vancouver team is also working hard to get ready and is hoping to welcome new participants later this summer. Click here
for more information about the trial and find out how to participate.
EPIC-SCI stands for Exercise guideline Promotion and Implementation in Chronic SCI. The protocol of the trial is published in Spinal Cord.

by Seth Holland
An Injury Not Pictured
This is an image of peripherally-injured neurons in the spinal cord. We engineered a model organism that allows us to specifically edit the genome of injured neurons to help us understand what genes could be detrimental to successful regeneration and which ones could be harnessed to promote a more complete regeneration. This knowledge would not only be useful to those trying to enhance recovery following peripheral nerve damage, but also to those studying spinal cord or brain injury. In this particular image, we turned on a gene that produces a red fluorescent protein to demonstrate our model works the way we would expect it to. The negative space represents where the injury took place which was outside of spinal cord.
This image was taken on a confocal laser scanning microscope to excite the fluorescent proteins and capture the emitted light. The intensity of each pixel was then assigned a false colour along a spectrum from black (no signal) to red (moderate signal) to white (high signal). 

This image was selected as one of twenty finalists from across Canada in the @NSERC_CRSNG Science Exposed competition for 2021. Click here to vote for Seth in the Peoples Choice competition!
Seth Holland is a PhD student in the lab of ICORD researcher Dr. Matt Ramer, and he has an eye for the artistic side of research. We're excited to work with him on this series showcasing some of the beautiful/interesting images he captures in the course of his research work. 
Interested in helping ICORD researchers make SCI preventable, livable, and curable? These research studies (and more) are in need of participants!
Pelvic floor muscle training is widely prescribed to able-bodied people, yet is rarely prescribed to people with SCI despite the potential benefits of this treatment. In this study, researchers in Dr. Tania Lam's lab are interested in hearing from people with SCI about their knowledge, attitudes, and practice regarding pelvic floor muscle therapies. Interested individuals will be asked to complete a brief 10-20 minute online questionnaire. We welcome everyone to participate who is eligible, even if you have never heard of the pelvic floor!
Approximately 50% of people living with SCI experience neuropathic pain. However, it is not yet known the impact that neuropathic pain has on athletes with SCI. Currently, drugs are the most frequently prescribed treatment for SCI pain, but often lead to unwanted side effects. Interestingly, exercise has been shown to be effective for SCI pain; therefore, the purpose of this project is to understand the relationship between exercise and neuropathic pain experiences among Paralympic and recreational athletes with SCI.
ICORD researcher Dr. William C. Miller, and his research team at UBC are exploring the main reasons for using social media among family caregivers of individuals with a SCI, and investigating the potential impacts of social media support and in-person social support on the well-being of family caregivers of individuals with SCI.
Click here to browse all the ICORD studies currently recruiting participants.
We are so excited to welcome three returning students and six new students for the 2021 summer program. We'll introduce everyone in the Summer ICORDian!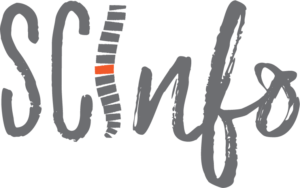 Did you know that volunteers at our SCI Community Resource Centre prepare summaries of scientific papers and post them on our SCInfo blog? If you're interested in what's going on in SCI research around the world, this is a good place to look.


SCI BC is participating in the Scotiabank Charity Challenge again this year and would love to have anyone interested sign up or show their support  The race goes from June 2 to July 5. Click here for more information.
ICORD researchers Drs. Bonnie Sawatzky and Ben Mortenson are both racing with SCI BC this year! 
Bonnie's fundraising page
Ben's fundraising page
Celebrate National AccessAbility Week with the Rick Hansen Foundation.
It's National AccessAbility Week! This exceptional week, inspired by Rick Hansen's Man In Motion World Tour, takes place this year from Sunday, May 30 to Saturday, June 5 and is a time to shine a spotlight on the contributions of Canadians with disabilities and the importance of accessibility and inclusion.  
Please join us in honouring the efforts of individuals, communities, and workplaces that are actively working to remove barriers in the places we live, work, learn and play. The Rick Hansen Foundation has a lot of exciting events planned for this week. We invite you to join in the celebrations and show your support, including: 
Attend a virtual RHF Ambassador presentation hosted by the New Brunswick Premier's Council on Disability and the Neil Squire Society on June 1 or the University of the Fraser Valley from June 1 to 3. You won't forget these impactful presentations from RHF Ambassadors living with varying disabilities who share their personal stories of the barriers they face and overcoming obstacles.
For those who use Facebook, use our fun digital frame for your profile picture during the week to show your support and help raise awareness within your own network.
Double your impact by giving the gift of access during National Accessibility Week. Thanks to a generous supporter, all donations to the Rick Hansen Foundation will be matched dollar for dollar (up to $50,000)!
Follow our social media channels for some exciting announcements throughout the week including new RHF Accessibility Certification™ Gold-rated buildings and RHF School Program Difference Maker of the Year Award winners. Find us on Instagram, Twitter, and Facebook at @RickHansenFdn.
To learn more, visit RickHansen.com/NAAW.

Thanks for reading this issue of The ICORDian – we hope you enjoyed it! Please subscribe and have future issues delivered to your inbox. If you have any comments about this issue or suggestions for future ones, please contact us.


Jocelyn Chan, Carter MacDonald, Peter Cripton, Milly Zaletelj, Dominic Zbogar, Femke Hoekstra, Seth Holland, Hana Cairns, and Katie Ashwell for their contributions to this issue of our newsletter.