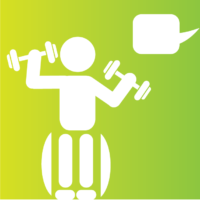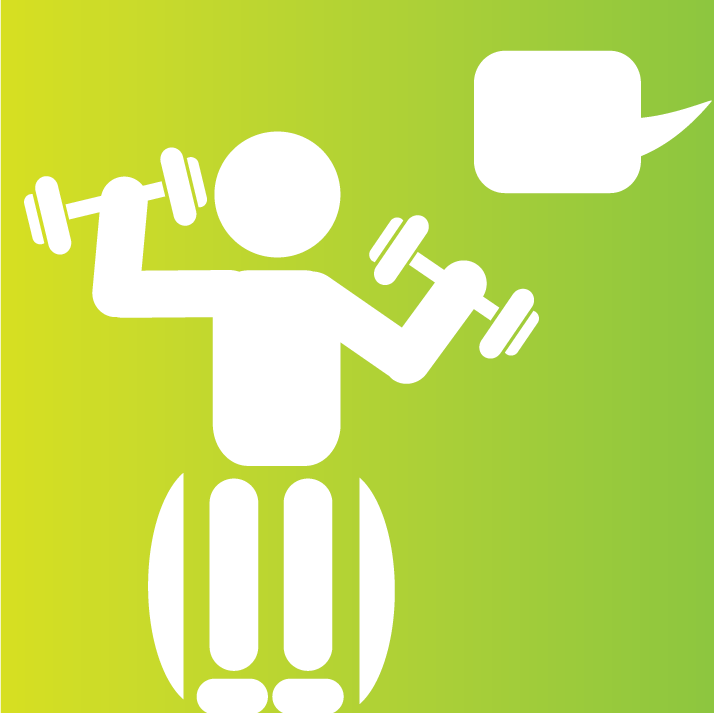 This study aims to determine if a new method for exercising forearm muscle that involves several rounds of low-intensity (LI) exercise while applying blood flow restriction (BFR) using a tourniquet over the arm, is a more effective methodology for increasing muscular strength and size over an eight-week training period. A core principle of resistance training describes performing exercises to the point of muscular failure for maximal gains in muscular strength, hypertrophy, and endurance. Restricting blood flow through the use of a personalized tourniquet system allows one to reach the point of voluntary failure with a lower, safer resistance in a more time- and energy-efficient manner. This can shorten training times and reduce training loads and risks while achieving comparable muscular development to traditional resistance training protocols.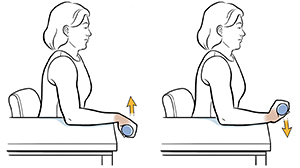 Following an initial screening visit and acquisition of baseline measurements, participants will take part in eight weeks of twice-weekly exercise sessions consisting of a light hand-cycling warm-up, followed by four sets (75 repetitions total) of wrist flexion and extension exercises. Non-invasive sensors (e.g., EMG, NIRS, etc.) will be used to monitor vital signs and muscle function throughout the training sessions.
Why should you participate in this study?
People with incomplete tetraplegia after spinal cord injury (SCI) commonly experience upper extremity muscle wasting and dysfunction, which reduce their abilities to handle their activities of daily living independently. Improving upper limb skeletal muscle strength, endurance, and function is, therefore, a crucial clinical priority for improving the activities of daily living outcomes and quality of life in people with SCI. High-intensity resistance exercise training programs (60-80% of an individual's one-repetition maximum strength) are considered the most effective intervention to improve muscle endurance, strength, and hypertrophy in healthy individuals. It is while high-intensity exercise protocols might be high-risk for the majority of people with SCI. Furthermore, high-intensity exercise may cause upper limb muscle overuse injury, a critical and disabling condition in people with SCI. A safe and practical alternative intervention to improve upper limb skeletal muscle strength, endurance, and function is of great importance to people with SCI.
It has been shown that applying low-intensity resistance exercise with the application of blood flow restriction results in similar increases in muscle strength and hypertrophy as traditional high-intensity resistance exercise. The principle of the BFR technique involves exercising the targeted muscle group in a tourniquet-induced ischemic condition for the duration of the training. The purpose of this study is to determine the effects of eight weeks of LI-BFR exercise on muscle strength, size, maximum voluntary contraction force, endurance, and function of the wrist and forearm muscles in people with incomplete SCI.
You may be eligible to participate in this study (either in the LI-BFR and control group) if you:
are an adult (18-65 years old) living with incomplete tetraplegia below C1 for more than nine months
are on Impairment Scale in American Spinal Injury Association (AIS) B, C, and D category
have a wrist functional range of motion of 45 degrees
are with grade 3 or 4 muscle function of the wrist extensors
can consent in English.
Considering the limited logistics, we cannot hire translators in other languages, and therefore we limit this study only to invite those who can understand and speak in English.
You may be ineligible to participate in this study if you:
are more than 65 years old
have a history of a recent fracture of the upper limb
have acute or sub-acute spinal cord injury
have any injury, fracture, or anatomical abnormality on the upper arms
have a history of any degrees of autonomic dysreflexia (AD), controlled and uncontrolled
are pregnant, may become pregnant, or are breast-feeding
have a life expectancy of less than a year
have uncontrolled hypertension, coronary heart disease, deep venous thrombosis, uncontrolled autonomic dysreflexia, severe spasticity, and history of smoking or substance abuse
have Coronavirus disease (COVID-19) (their test result is positive or/and they are in contact with someone that tested positive or exhibiting Covid-19 symptoms)
are unable or unwilling to provide informed consent
are deemed unlikely to be able to comply with the study requirements
Time commitment
Approximately one hour, twice weekly for a period of eight weeks, and two measurement sessions (half of an hour) immediately before and one week following completion of the training sessions.
This study will take place at:
ICORD/Blusson Spinal Cord Centre (818 West 10th Avenue, Vancouver)
For more information or to sign up to participate, please contact the study coordinator, Stefan Lazarevic, by email at stefanlaza97@gmail.com or phone at (778) 388-9432.