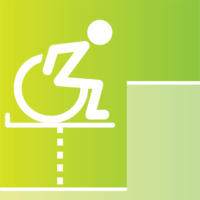 Researchers at the British Columbia Institute of Technology have created an online survey to get feedback about your experiences using Stair Lifts, Enclosed Lifts and Unenclosed Lifts in Canada. As a part of the survey, you'll have an opportunity to submit videos or photos of you, using a lift to help us better understand the issues you describe in the survey.
Why should you participate in this study?
Your contribution will be summarized in a report to the Canadian Standards Association (CSA) with recommendations for improvements to the standard (B355) which controls how wheelchair lifts are designed, installed, and maintained. We anticipate this will lead to some positive changes in the accessibility and usability of these devices.
We invite you to participate in this online survey if you:
use a wheelchair or scooter as a means of mobility AND
have experience using platform lifts in Canada (does not include elevators or lifts in vehicles)
The survey will take 10-15 minutes.
As a thank you for participation, we will enter your name in a draw for one of three $100.00 Pre-paid Visa gift cards**
For more information or to sign up to participate, please click here to visit the survey website or contact the study coordinator, Angie Wong (email / 604-451-6934).
**Odds of winning will depend on the total number of participants. Only the winners will be contacted and required to answer a skill-testing question to receive their prize.